FEB 2019
Breaking News: Prom Perfect Dress & Tux Drive 2019 - click the dress for details!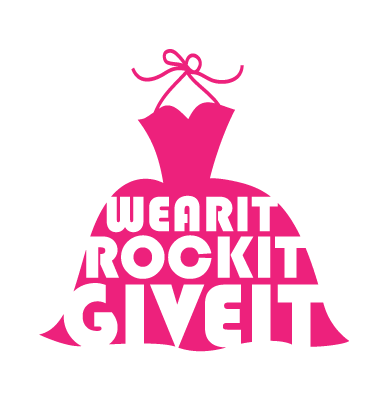 For our 2nd Annual PROM PERFECT project,

Capitol County Children's Collaborative is collecting beautiful new and gently worn formal dresses

and gowns, tux, suites, shoes and accessories from throughout our community.

Mercer County school students in need will be invited to "go shopping" this spring,

for the perfect dress/tux, shoes and accessories for their prom.

For more information click here to view our flyer for this event. For more information about the Prom Drive please visit our LinkedIn page to stay connected.

https://www.linkedin.com/company/capitol-county-children-s-collaborative
---
Happy Black History Month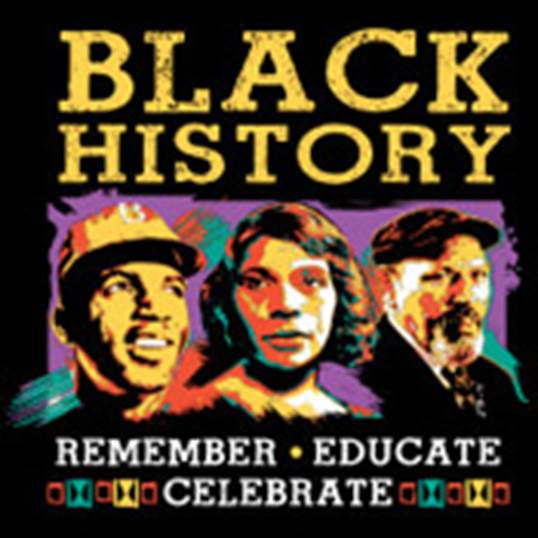 ---
JAN 2019
Sandro's Coat Rack - click for details!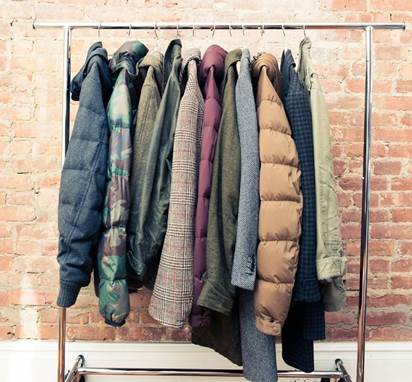 It's unbearably cold out, so this 9-year-old is making sure people have coats…
https://www.nj.com/news/2019/01/its-unbearably-cold-out-so-this-9-year-old-is-making-sure-people-have-coats.html
---
Free Tax Preparation Assistance| Mercer County - click for details!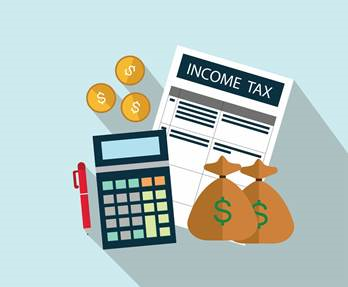 This Free Tax Assistance Locations page offers a listing of free tax assistance sites that are located throughout NJ.

The listing will include AARP Foundation sites,

United Way VITA (Volunteer Income Tax Assistance) sites,

and military tax assistance sites,
---
Trenton Water Works Job Fair - click for details!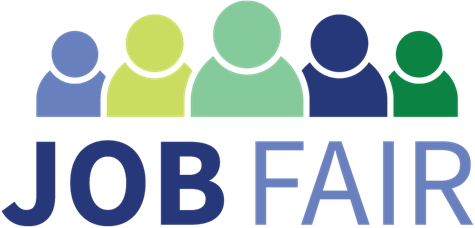 OPEN TO CITY OF TRENTON RESIDENTS
WEDNESDAY, JANUARY 30 11AM—2PM
TRENTON CITY HALL ATRIUM
319 EAST STATE STREET, TRENTON, NJ 08608
DRESS FOR SUCCESS! BRING SEVERAL COPIES OF YOUR RESUME!
ALL POSITIONS REQUIRE THE MINIMUM OF A GED OR HIGH SCHOOL DIPLOMA. •
SOME POSITIONS REQUIRE TECHNICAL QUALIFICATIONS. •
SOME POSITIONS REQUIRE A VALID NJ DRIVER'S LICENSE. •
BACKGROUND CHECK AND MEDICAL SCREENING ARE REQUIRED
BEFORE FINAL OFFER OF EMPLOYMENT.
---
Mercer County First Time Home Buyer Program - click for details!

Dear Friends: Mercer County has enhanced the First Time Homebuyer Program to assist individuals and families

who are interested in purchasing an affordable home for the first time.

The County First Time Homebuyer Program is made possible through

the cooperation between the Mercer County Board of Chosen Freeholders

by providing down payment and closing cost assistance

and area financial institutions providing low interest rate loans.
---
Happy Martin Luther King Jr. Day| January 21, 2019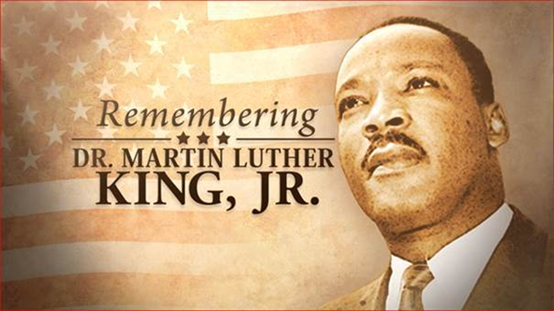 ---
Important Information for SNAP Recipients about your February Benefits - click for details!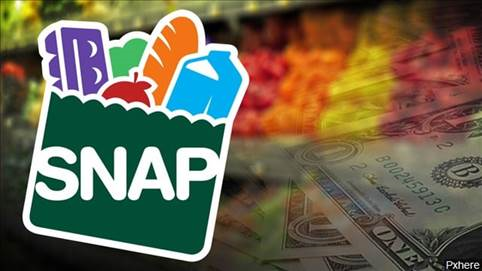 Due to the federal government shutdown,

you will be receiving your February Supplemental Nutrition Assistance Program (SNAP) benefits early.

If you received a SNAP benefit in January and were scheduled to receive SNAP in February,

your February benefits will be available on your Families First card on Jan. 17.

This is your benefit for the entire month of February, so please budget with that in mind.
---
Special Needs Family Fun Day| Saturday January 26th, 2019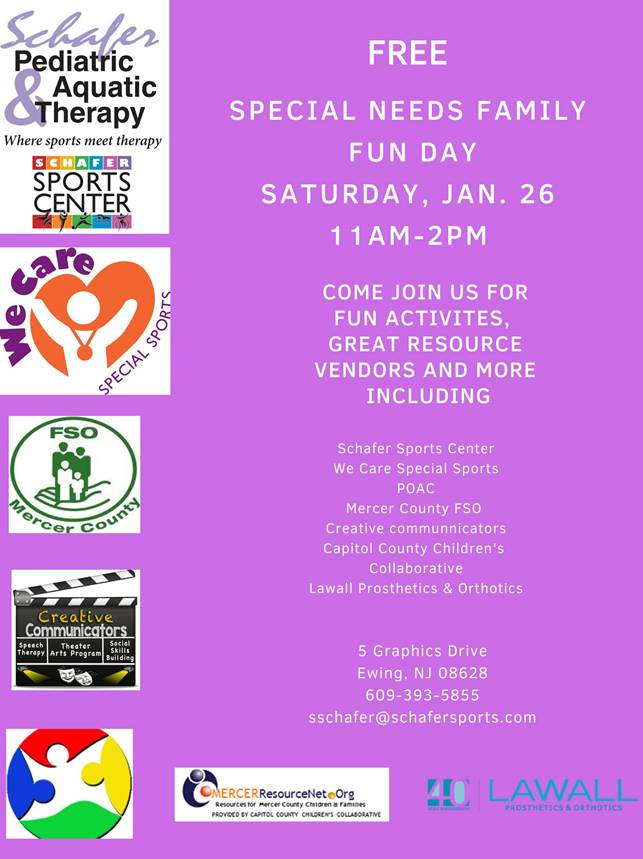 ---
Breakfast & Learn- Emerge Behavioral Health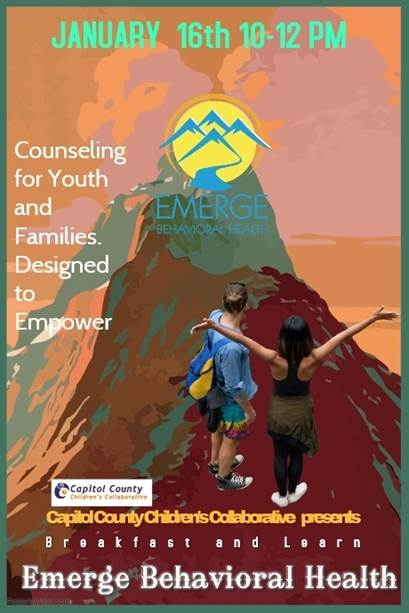 A behavioral health agency designed to empower our clients and deliver to them the highest level of behavioral health and customer service in the industry.

In-Home Treatment Therapy Services Provided by Doctoral and master's Level Clinicians.

A Trauma Informed Care Agency Employing Evidenced Based Treatment Models.

Specializing in Youth and Families. Helping Families with Emotional and Behavioral Problems.

LEARN MORE ABOUT US, OUR SERVICES AND HOW WE CAN HELP YOU.



---
Revision Women Support Group-1-16-19 Mercer FSO Office - click for details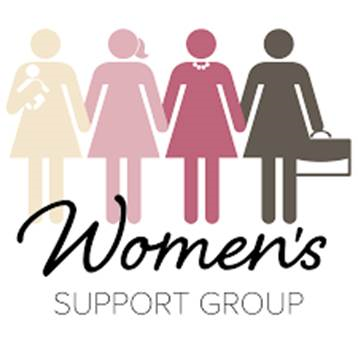 The support group is hosted by ReVision Women Coaching Services and led by Simone Oliver, Master Life Coach.

There are times in all our lives that we can feel overwhelmed by life and work and find that we are not liv-ing as fully as we'd like to be.

Our support group encourages you to discover what may be hindering you and translate that into a practical vision.
---
Happy National Mentoring Month!!! - click for details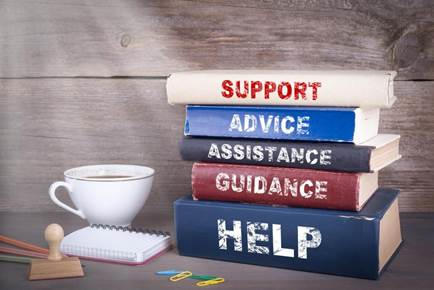 January is National Mentoring Month

National Mentoring Month focuses national attention on the need for Mentors.

Raises awareness of mentoring and promotes the growth of mentoring through both individuals and organizations.

Mentoring organizations throughout the country organize special events to help adults learn how to channel their concern for youth into mentoring.
---
Happy New Year 2019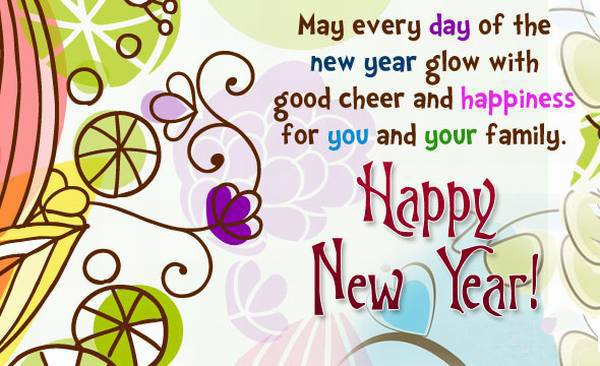 May this year bring new happiness, new goals, new achievements and a lot of new inspirations on your life.

Wishing you a year fully loaded with happiness.

Wishing every day of the new year to be filled with success, happiness and prosperity for you, happy new year.

Here's wishing you all the joy of the season.
---
NOV 2018
Happy Thanksgiving 2018!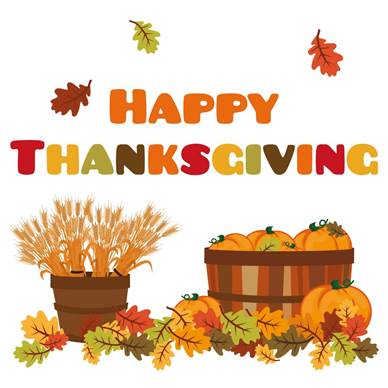 We at

Capitol County Children's Collaborative

wish you and your family and friends a Happy Thanksgiving.

There is so much to be thankful for and we are thankful for you!
---
Our 2018 Thanksgiving Food Drive was a Success! - click for details!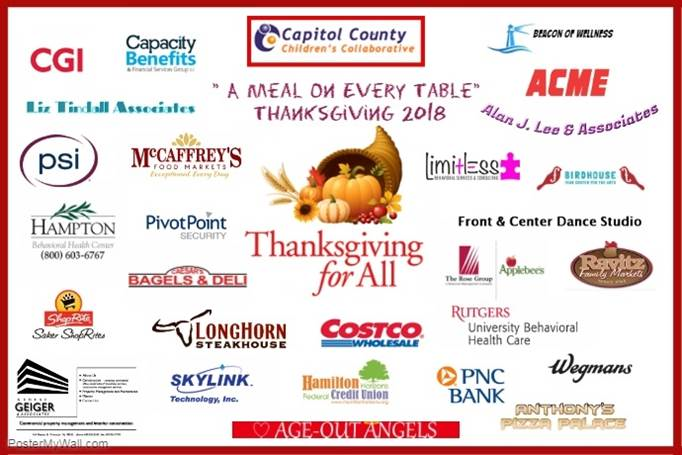 Capitol County Children's Collaborative is thankful to the many providers and agencies that donated to our Annual "A Meal on Every Table" drive.

This drive allows us to give back to the community we serve. Over 100 bags ready for next week!

Visit our Facebook for pictures of all the food we received from our contributing community providers...we thank you again!
---
Game Day! - click for details!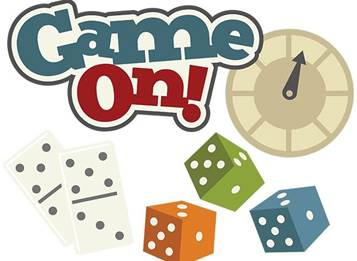 Saturday 24th November 10:00 AM - 3:00 PM

Come play a variety of children's board games. Bring your friends! Drop-in program; No registration required.

All ages with an adult.

CONTACT: Robbinsville Branch 609-259-2150

Youth Program Policy

LOCATION: Robbinsville Branch (Library)


---
Capitol County Children's Collaborative 15th Annual Employee Thanksgiving Potluck - click for details!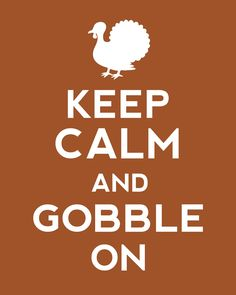 Capitol County is thankful for the family we have built within these walls. Each year we like to take the time to reflect and focus on our blessings by celebrating with an Employee Thanksgiving Potluck! Please click on the image and check out our pictures on Facebook from today's potluck! Don't forget to like our post!
---
Capitol County Children's Collaborative November 2018 Newsletter - click for details!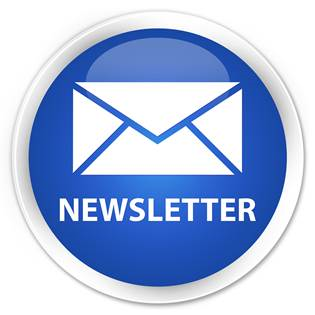 The newsletter will be distributed via MercerResourceNet so please subscribe here if you want to receive periodic updates, resources and newsletters!
---
State Theatre New Jersey: *New* Autism-Friendly relaxed performances for families - click for details!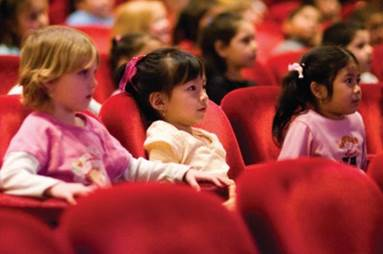 State Theatre New Jersey's Autism-Friendly Relaxed Performances allow families with children on the autism spectrum or with other sensory sensitivities to enjoy high-quality live entertainment in a safe, welcoming, sensory-friendly environment.
---
Capitol County Children's Collaborative - Fall into Wellness Resource Fair 2018 - click for details!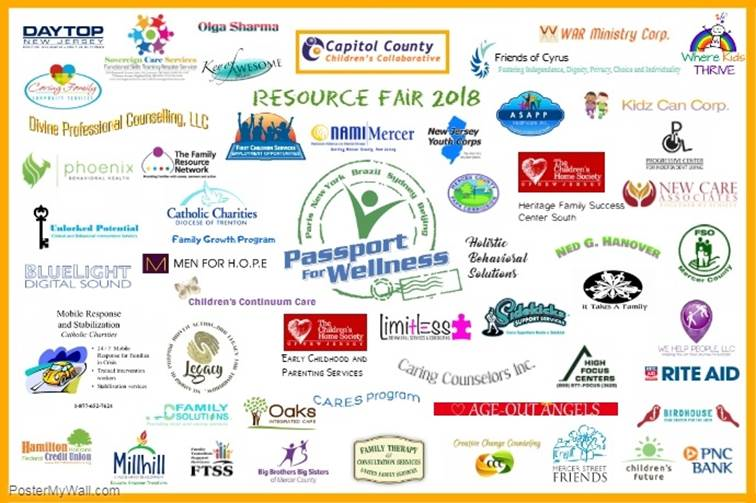 Capitol County Children's Collaborative would like to thank all who came out to the Fall Into Wellness Resource Fair today. We hope you had a wonderful afternoon and received some great resources for yourself and your families.
In addition, we would like to give a big thanks to all of the providers for helping us make this day a success! Please Click on the passport to check out our pictures from this event on our Facebook page. Don't forget to like our post!
---
2018 Veterans' Day Free Meals and Discounts - Over 100 Free Meals! - Click for details!

Happy Veterans Day! Veterans Day is celebrated this year on Sunday, Nov. 11, 2018. The Federal Holiday will be on Monday, Nov. 12th. Many restaurants and companies thank our veterans each year by offering them discounts or a free meal.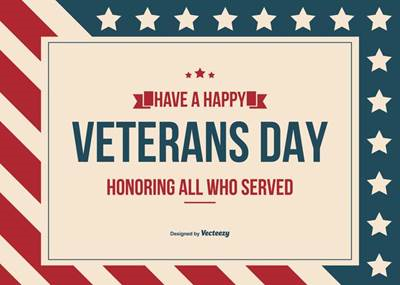 ---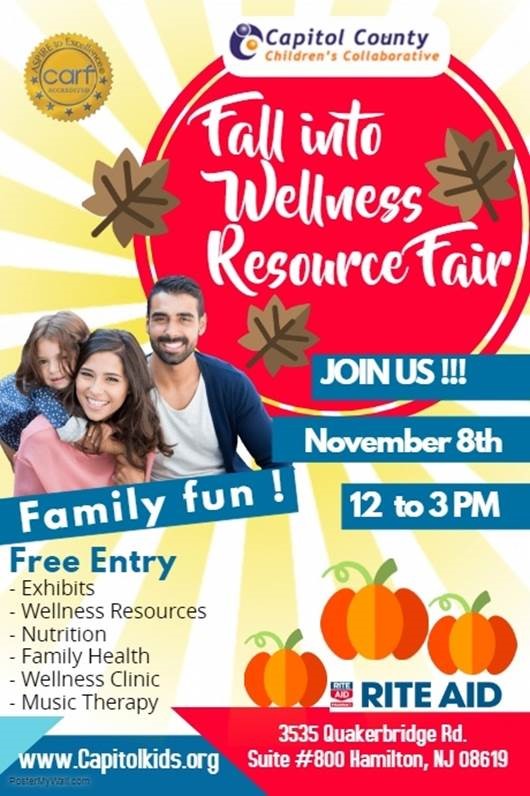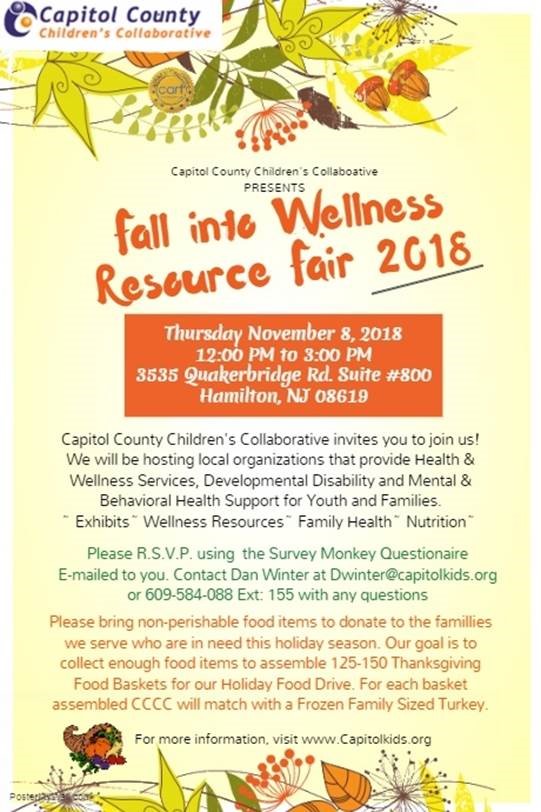 ---
OCT 2018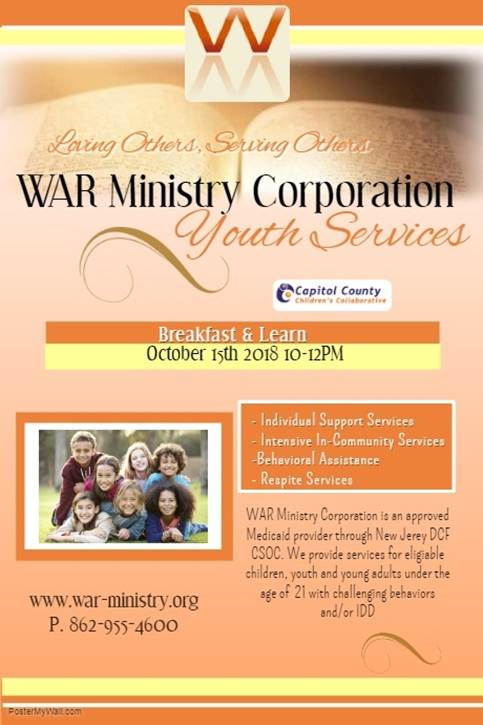 ---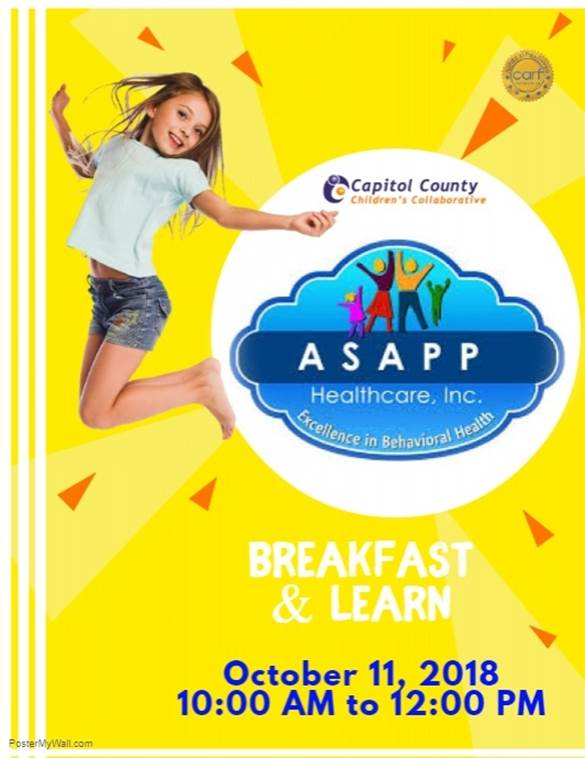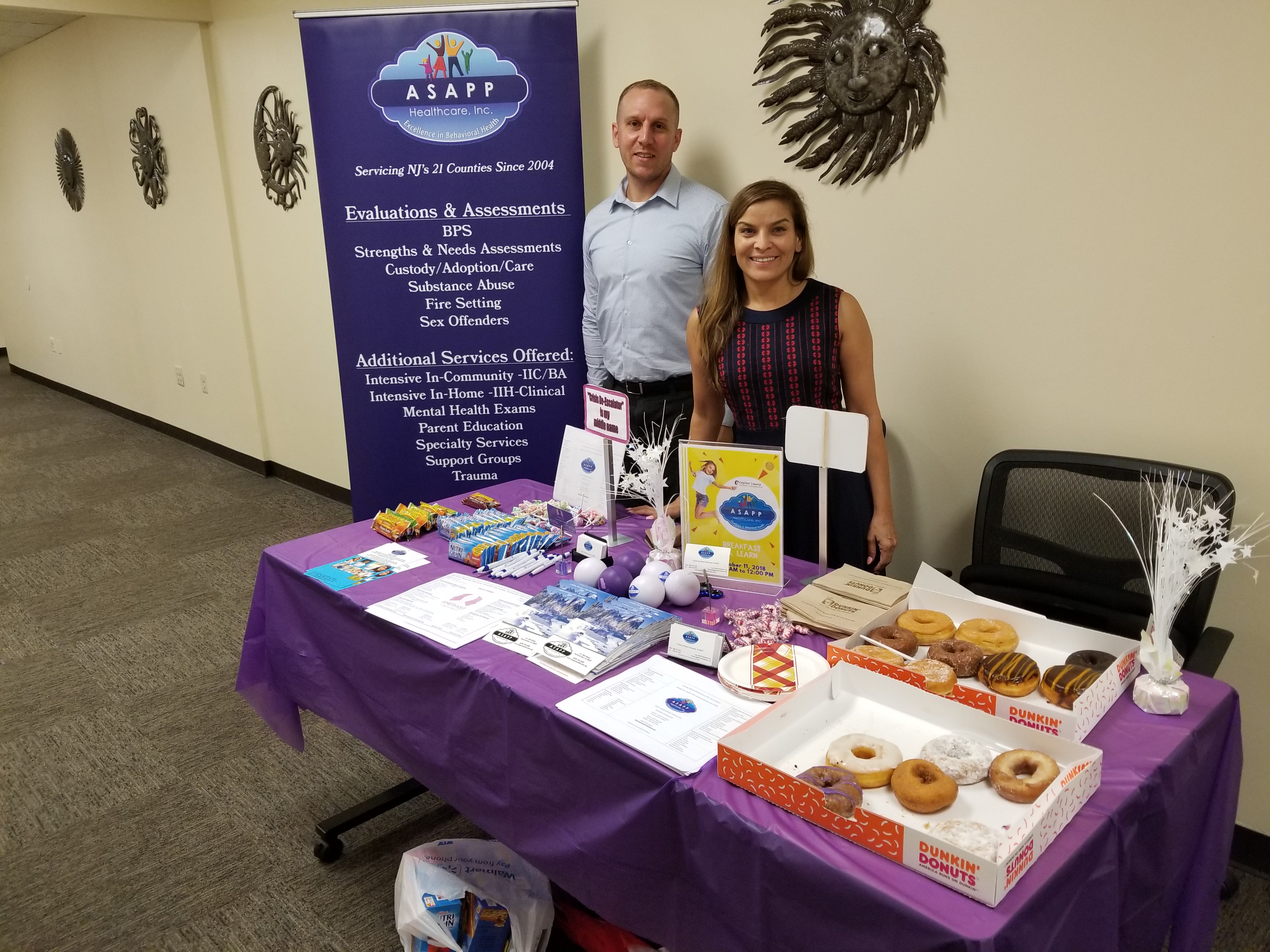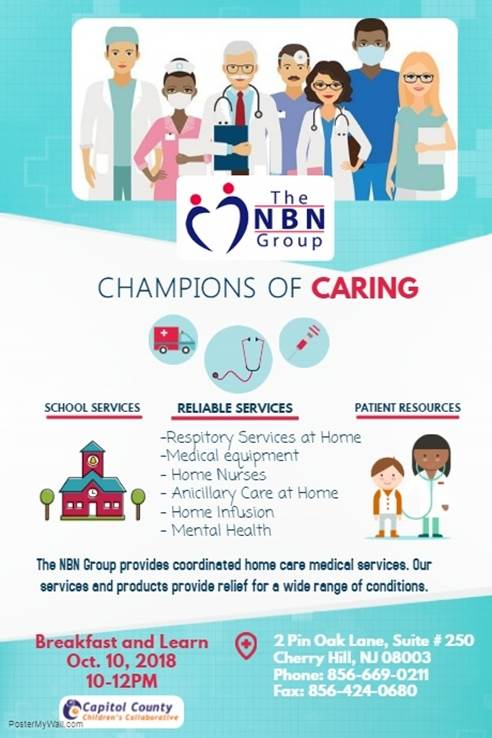 ---
SEPT 2018
---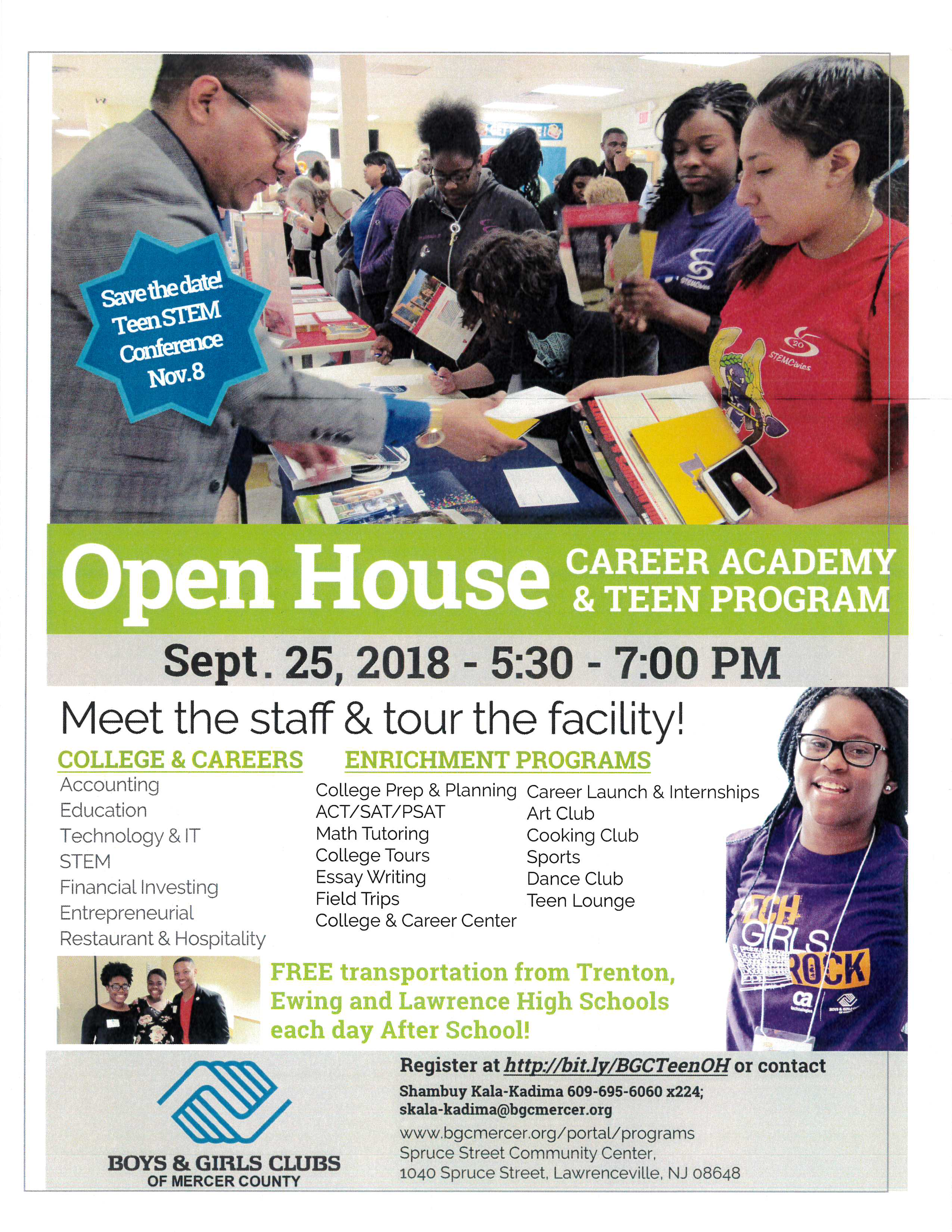 ---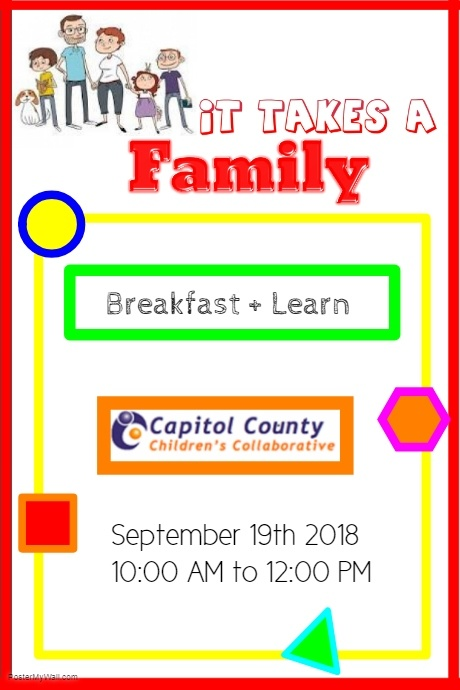 ---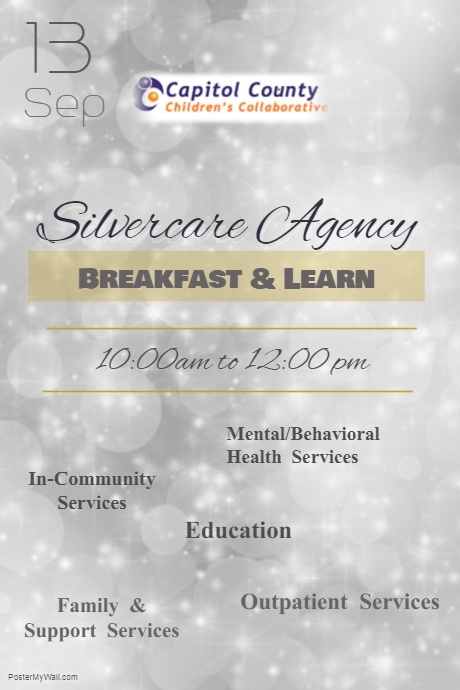 ---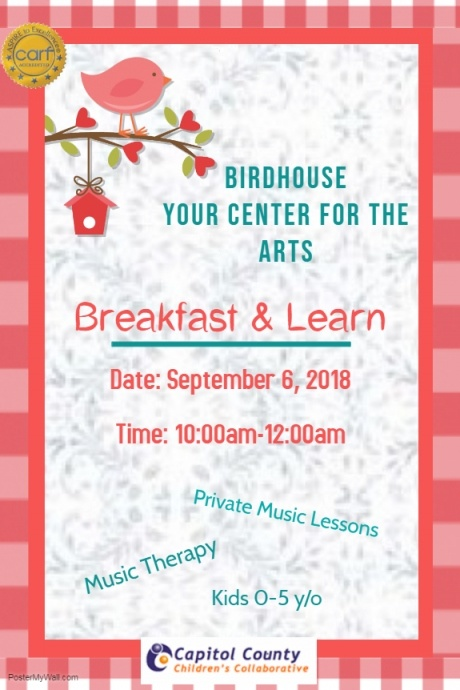 ---
MAY 2018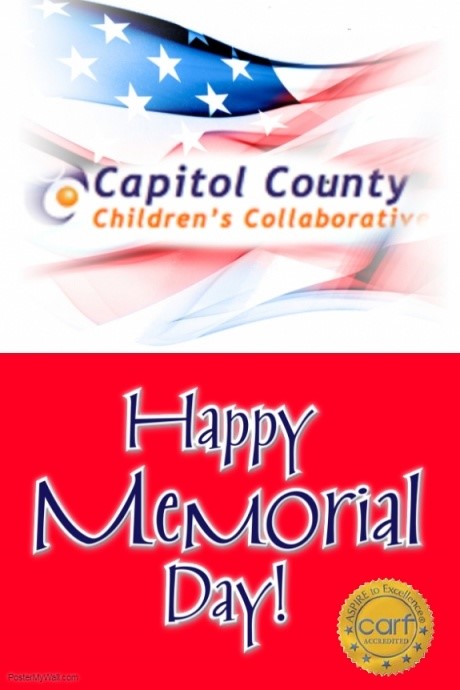 ---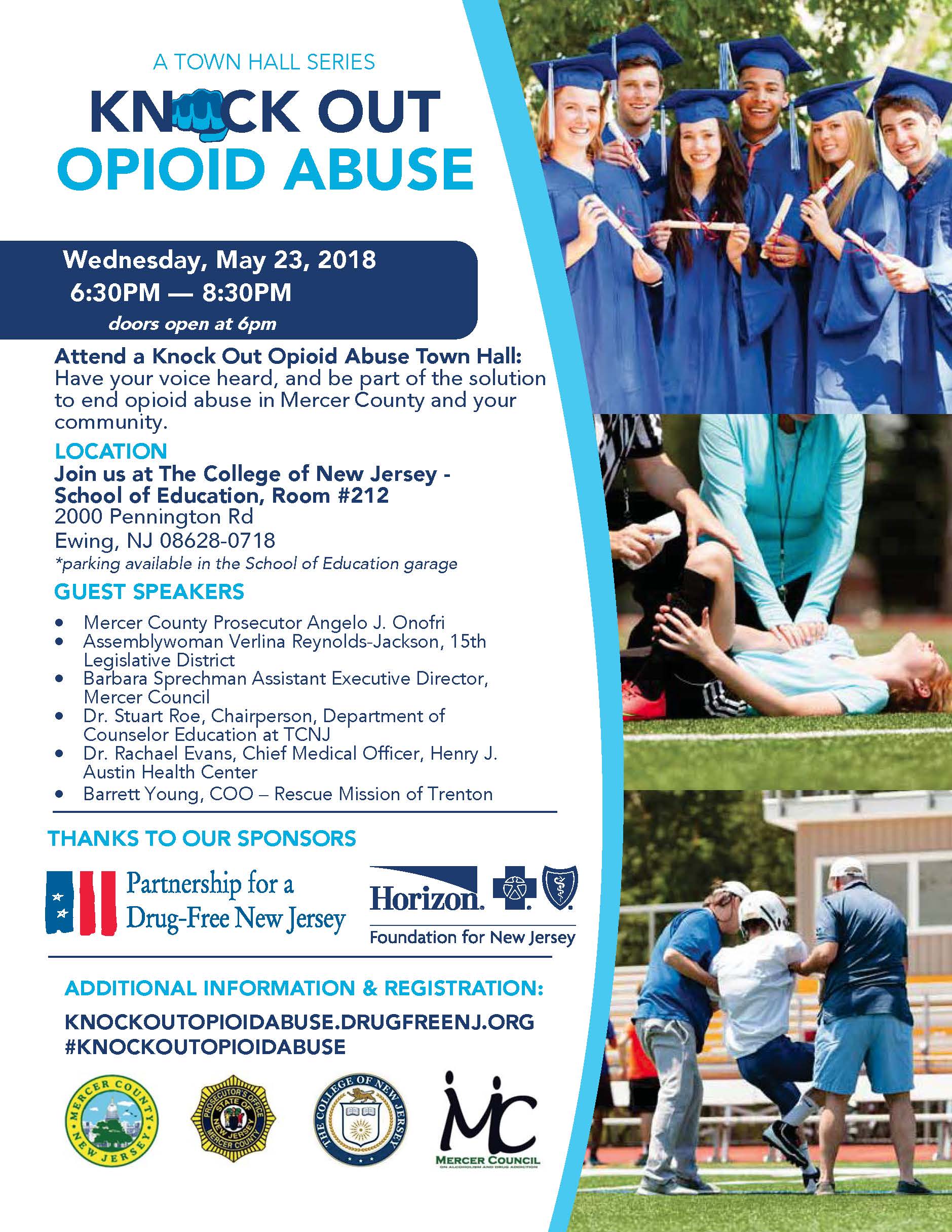 ---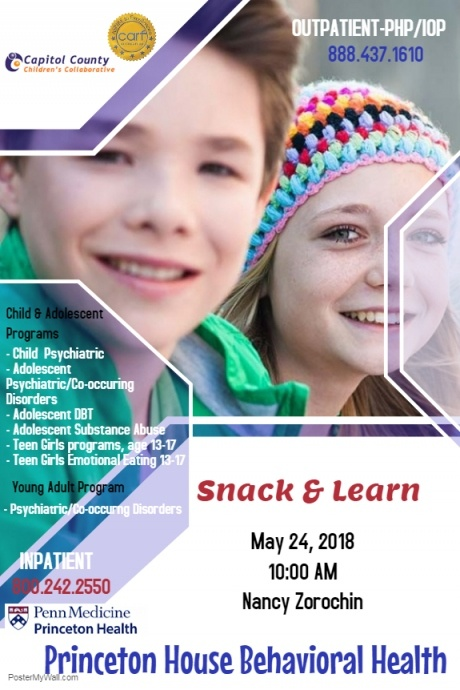 ---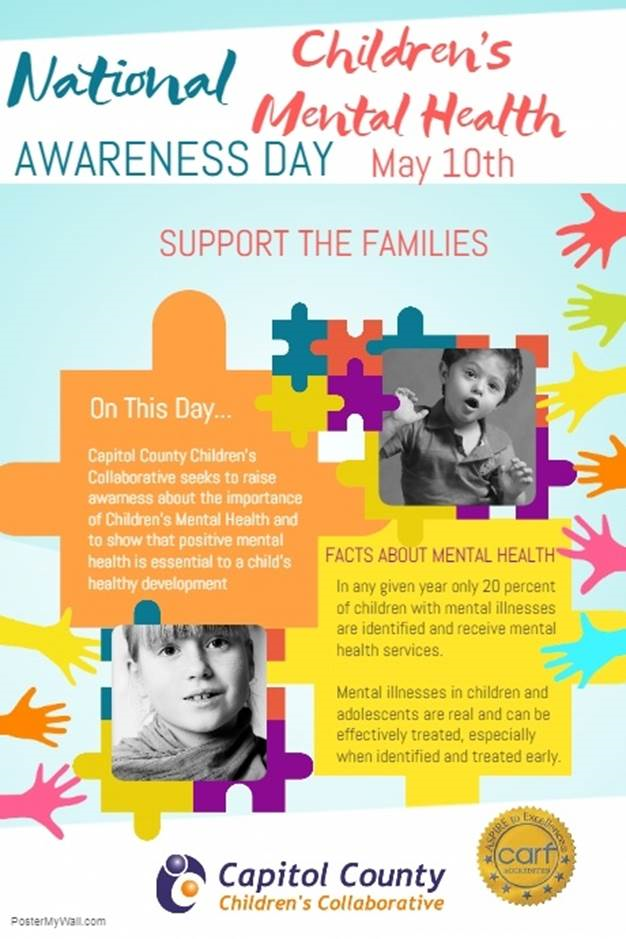 ---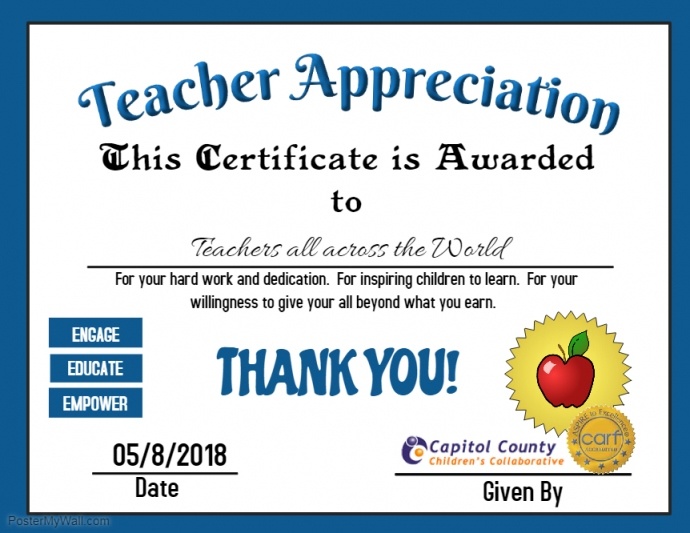 ---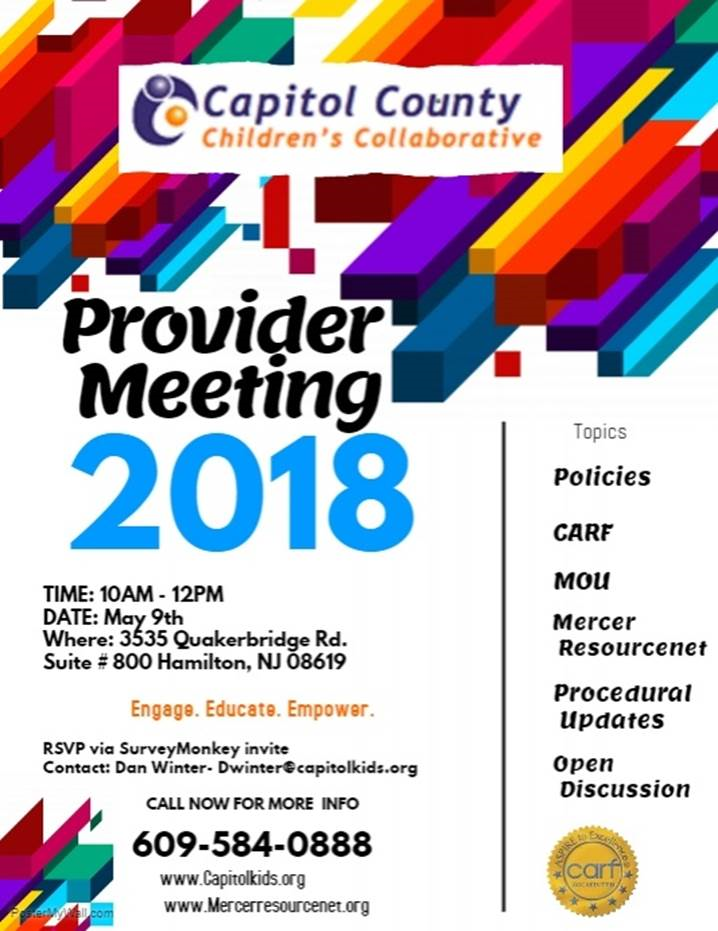 ---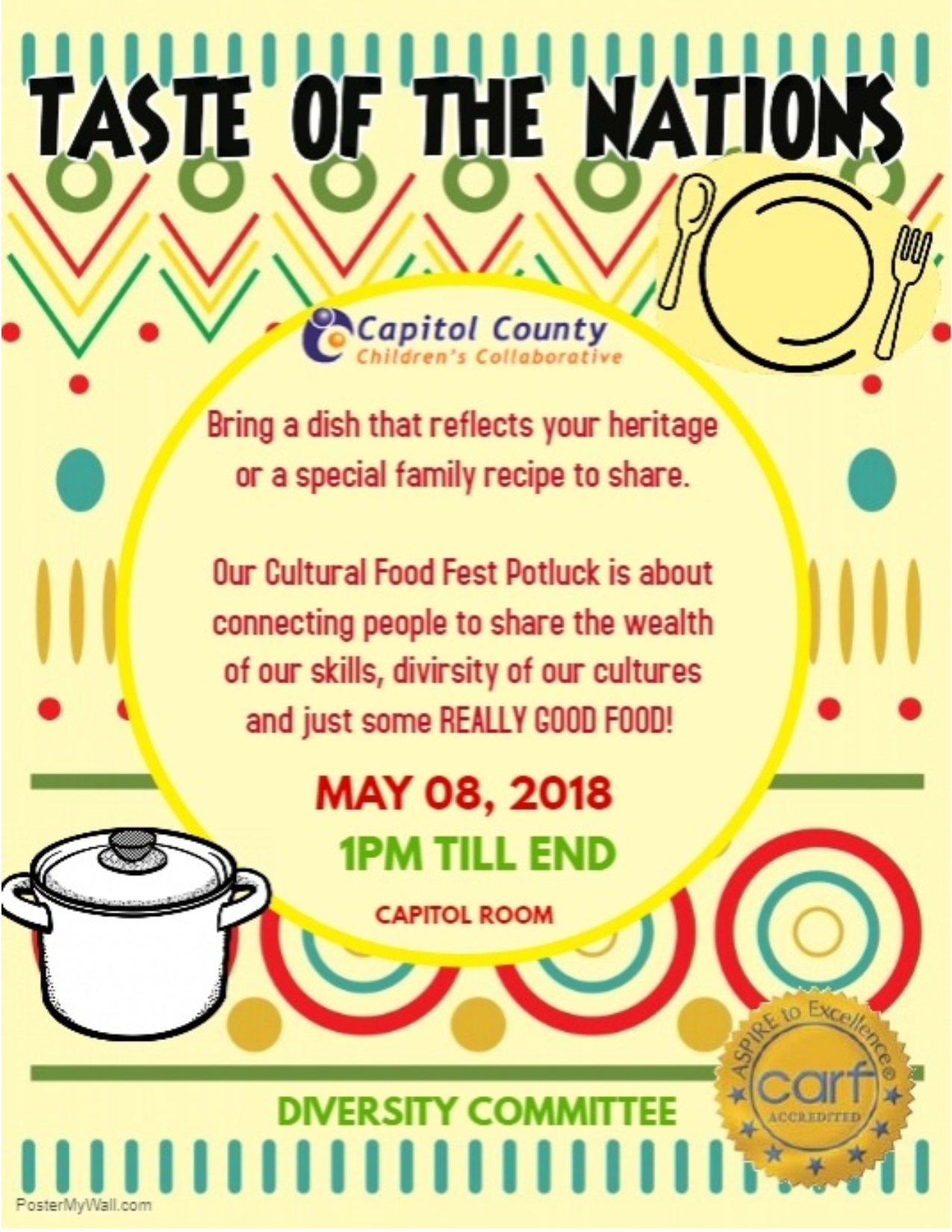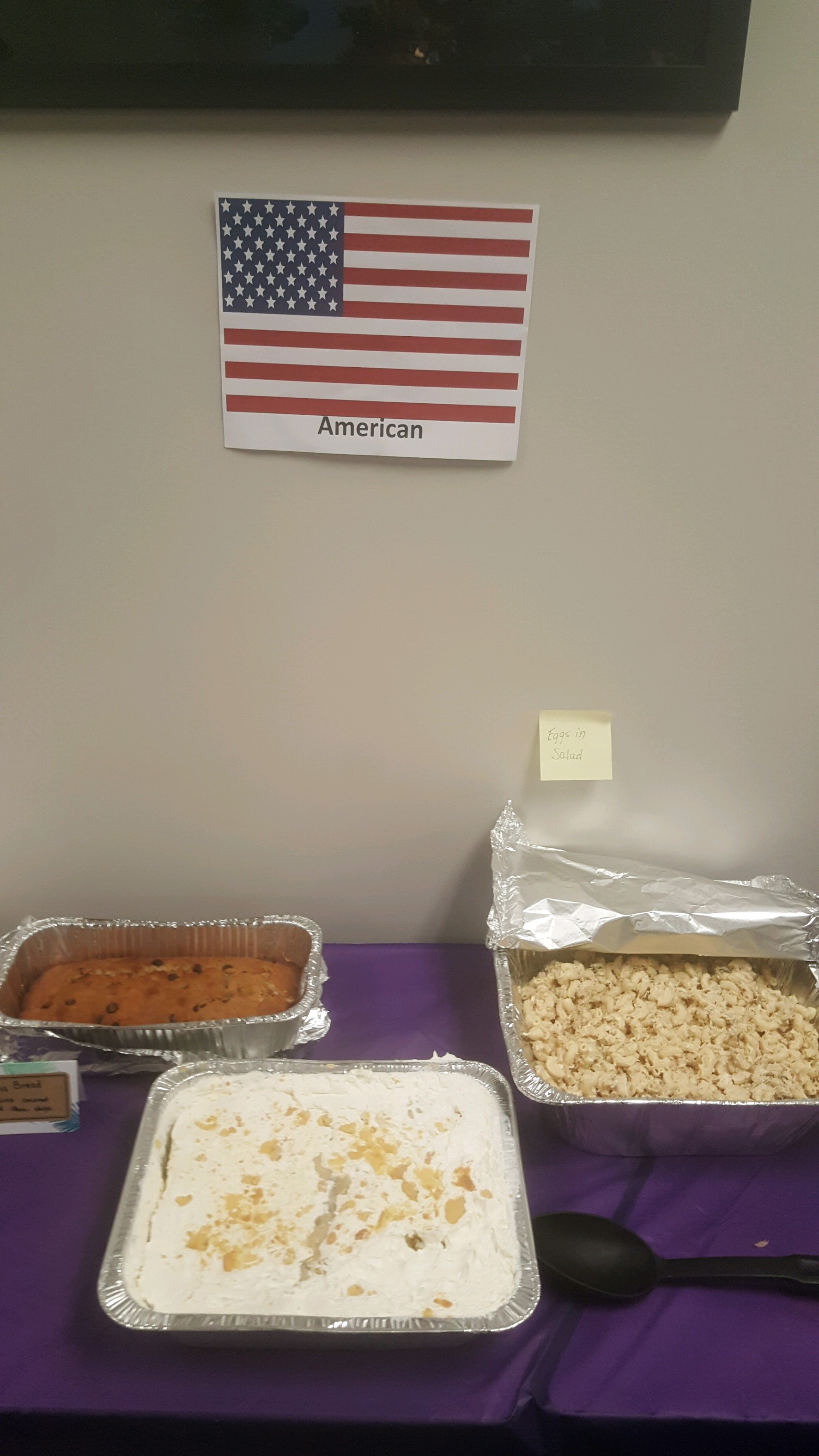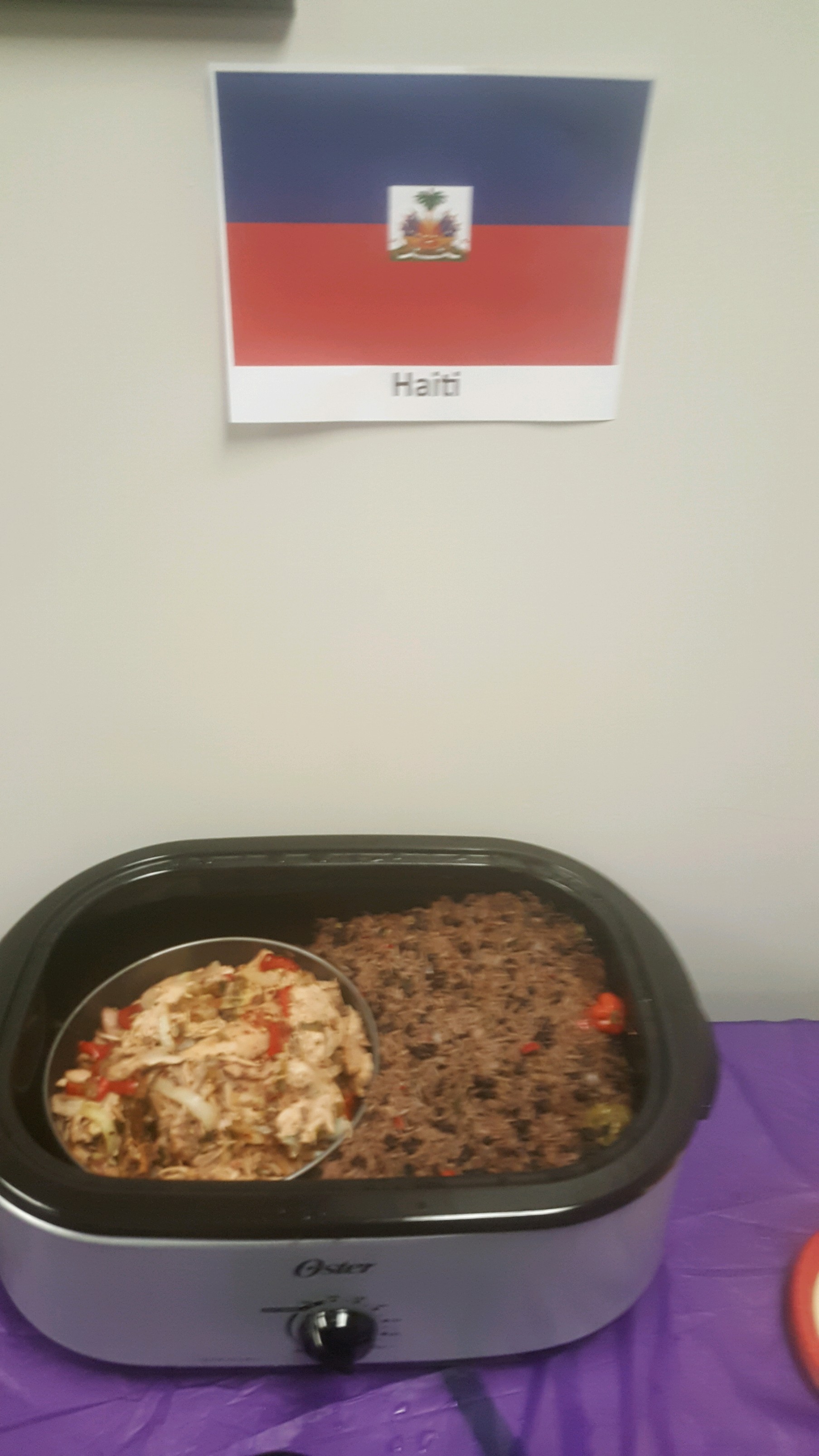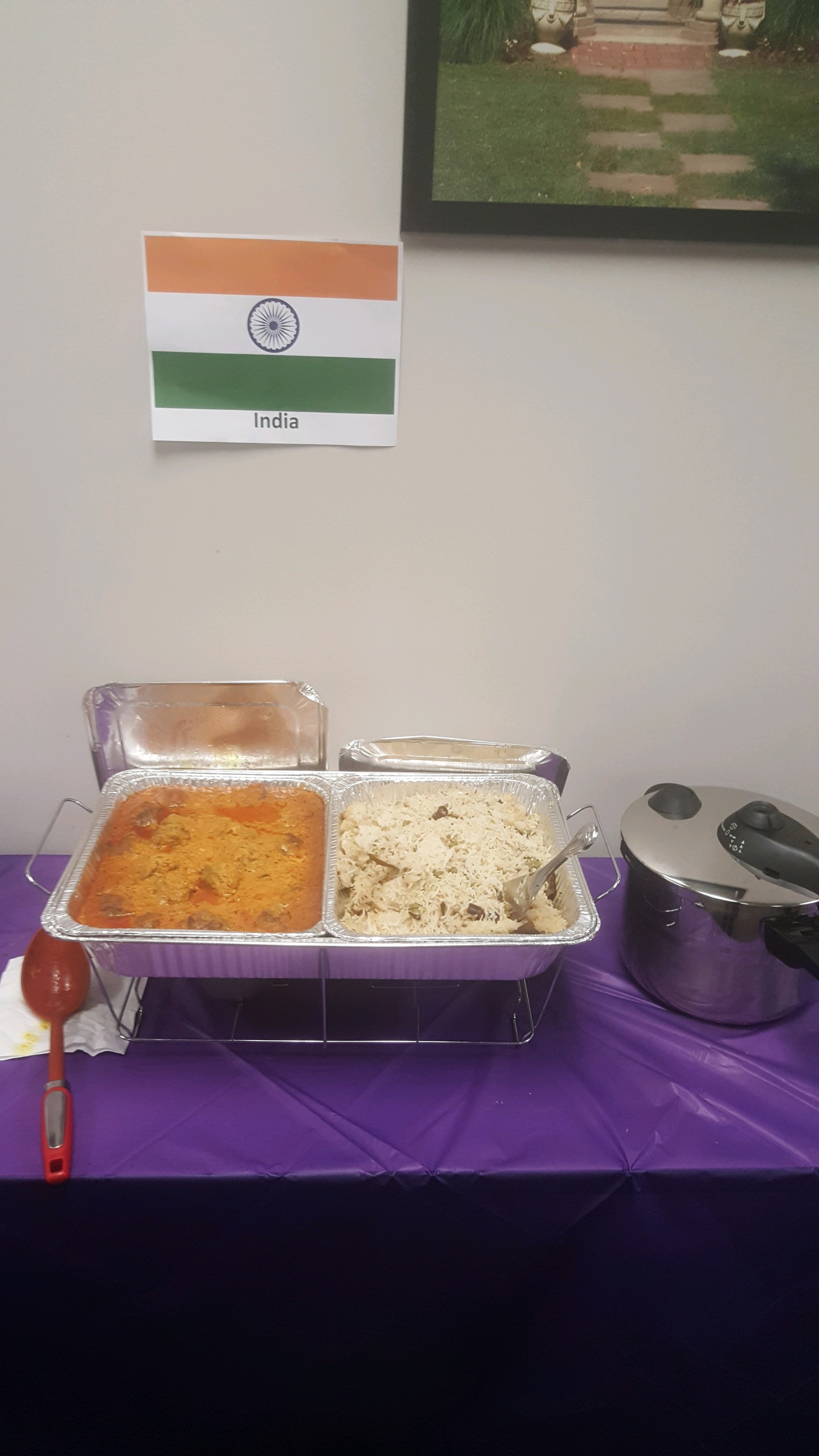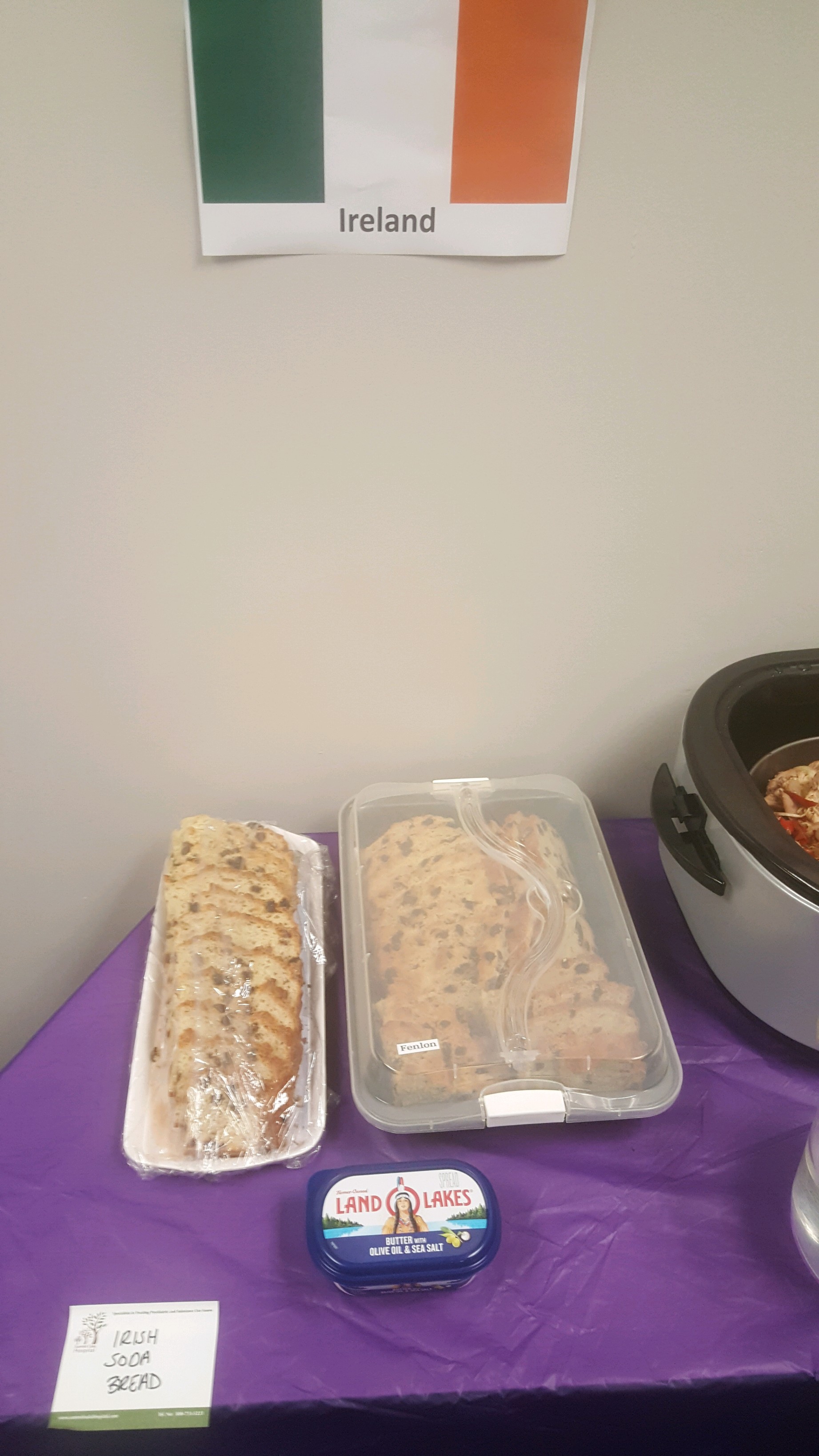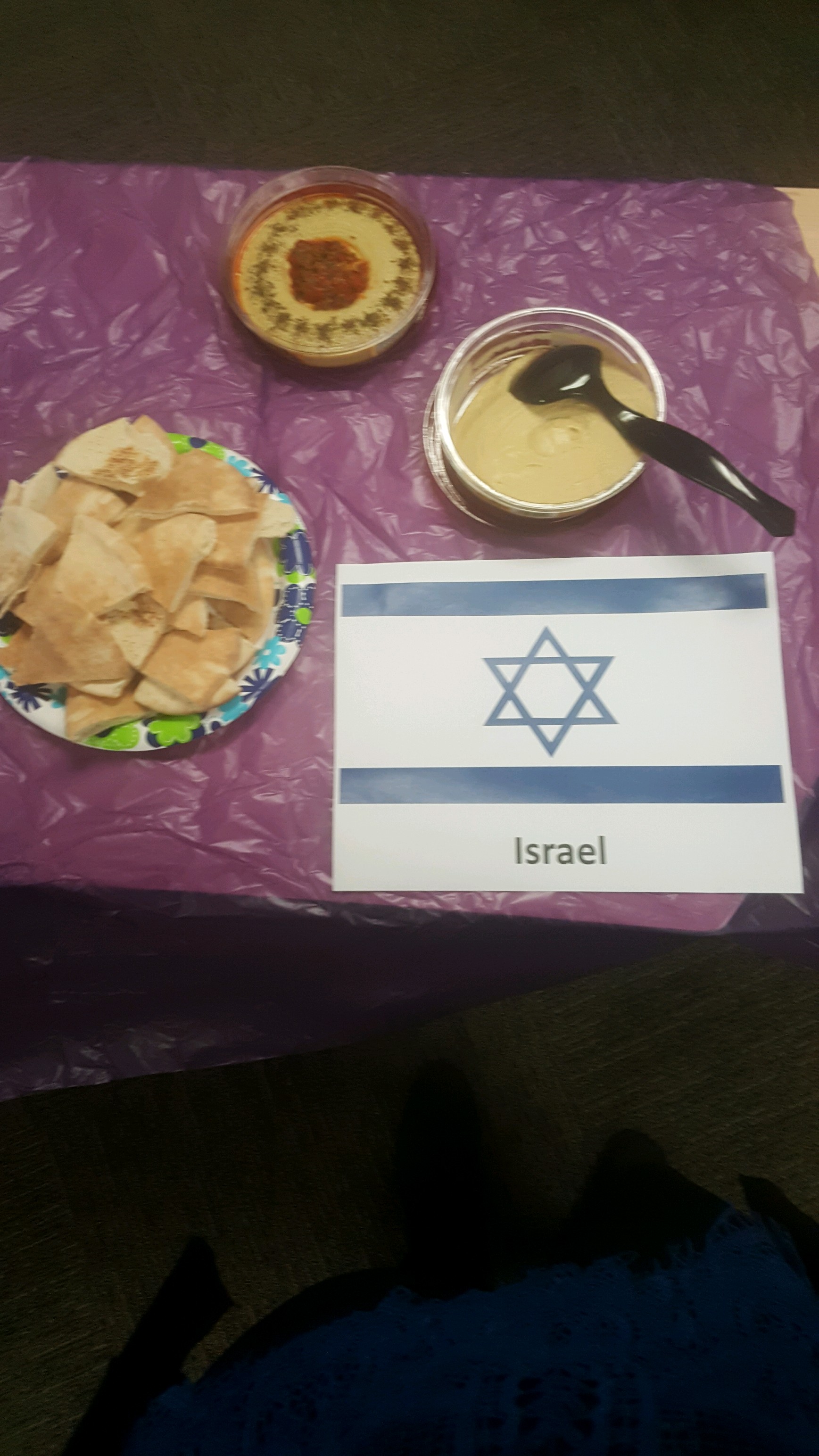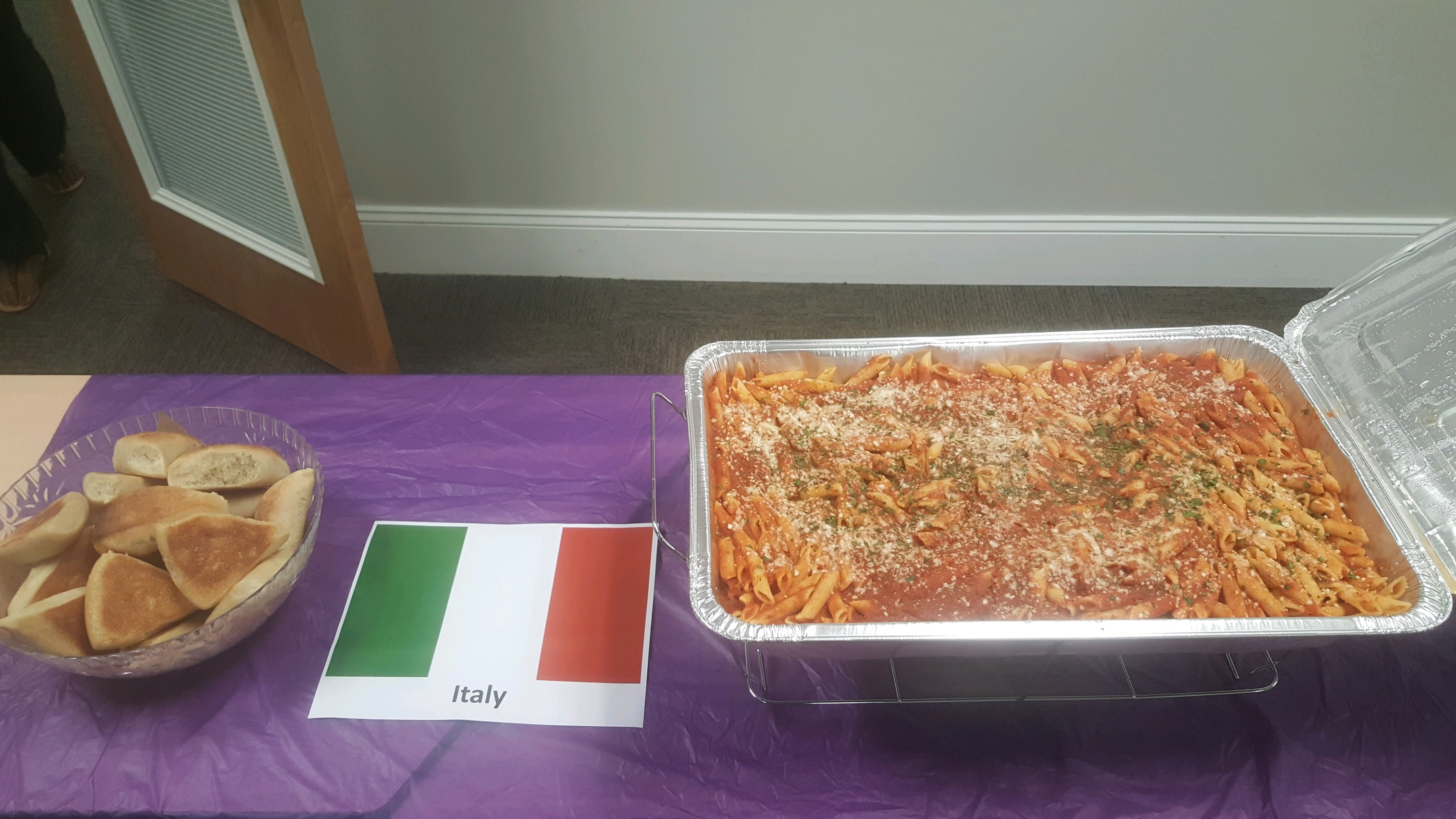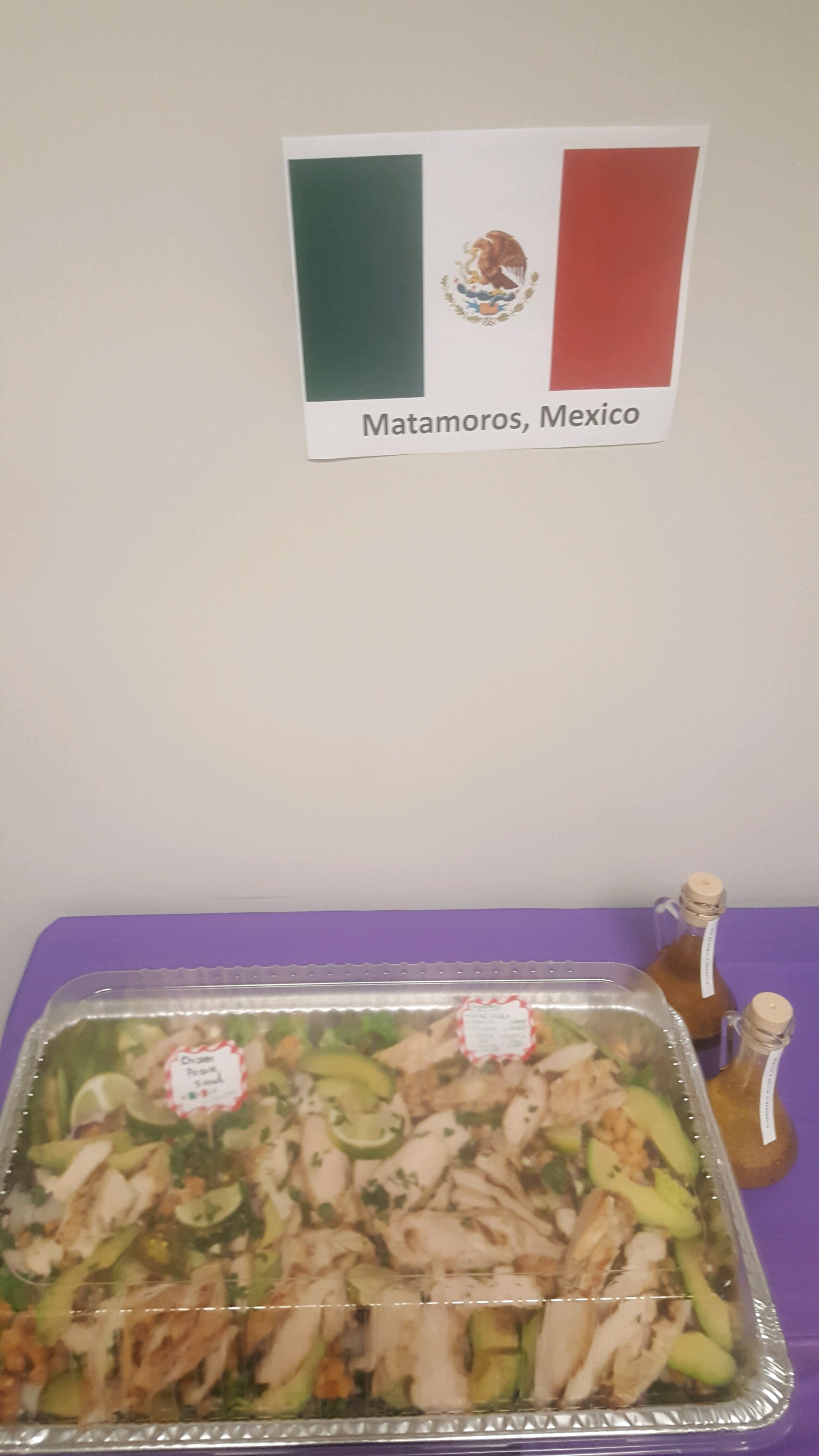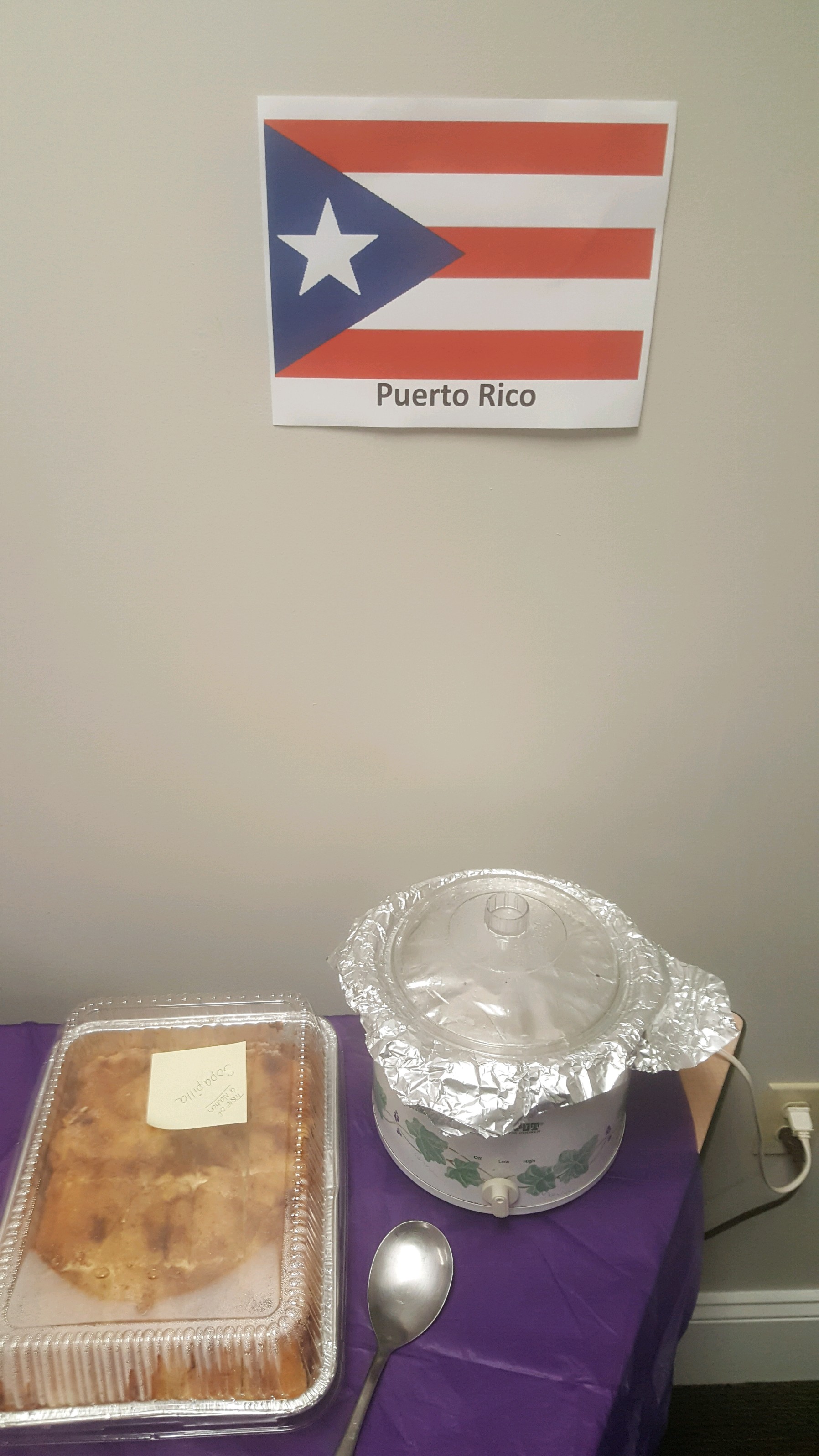 ---
APR 2018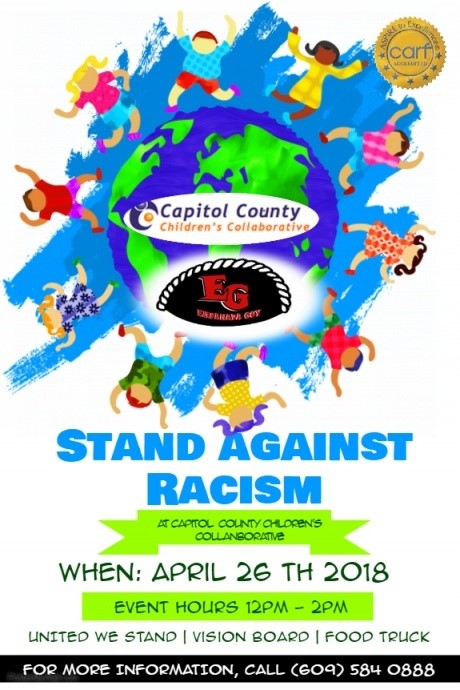 ---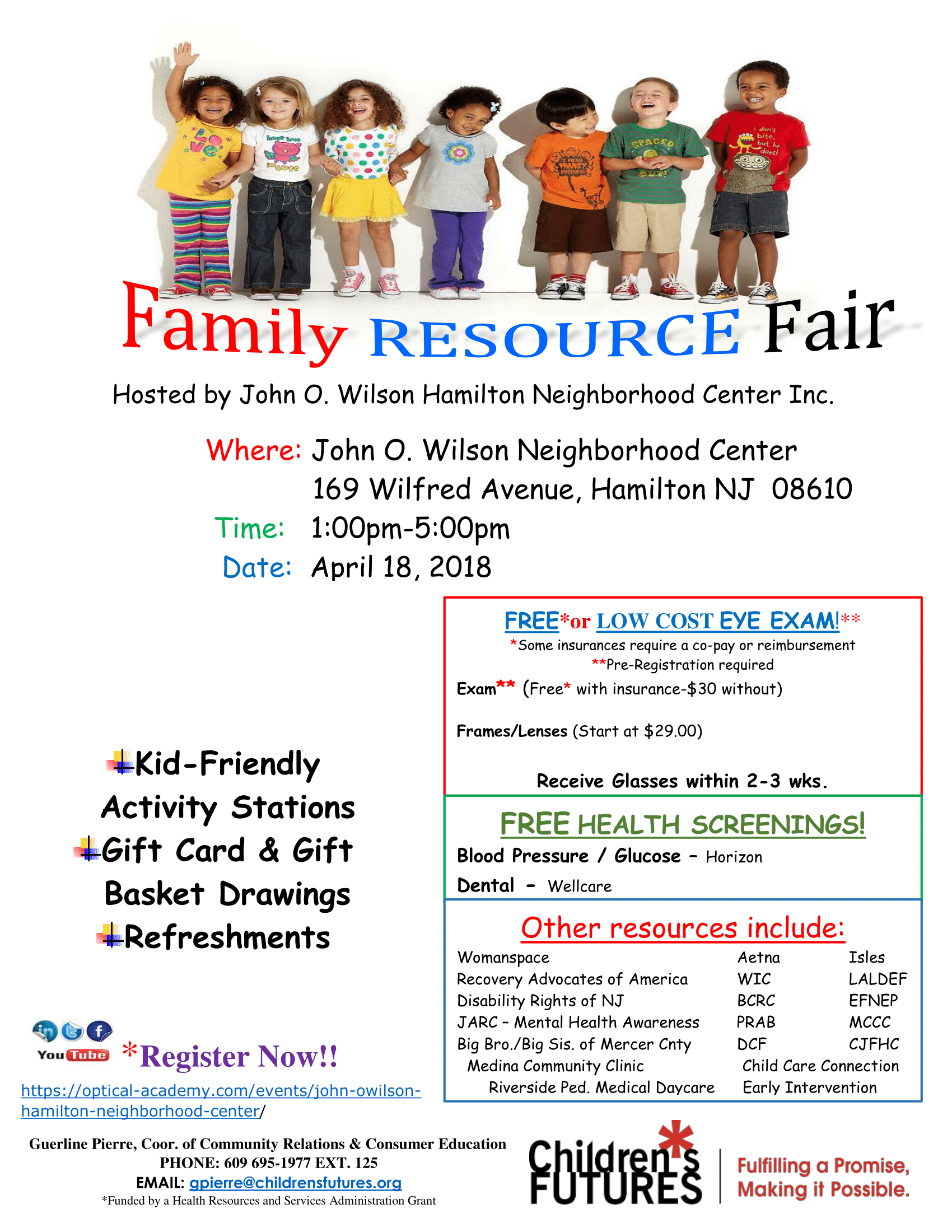 ---
---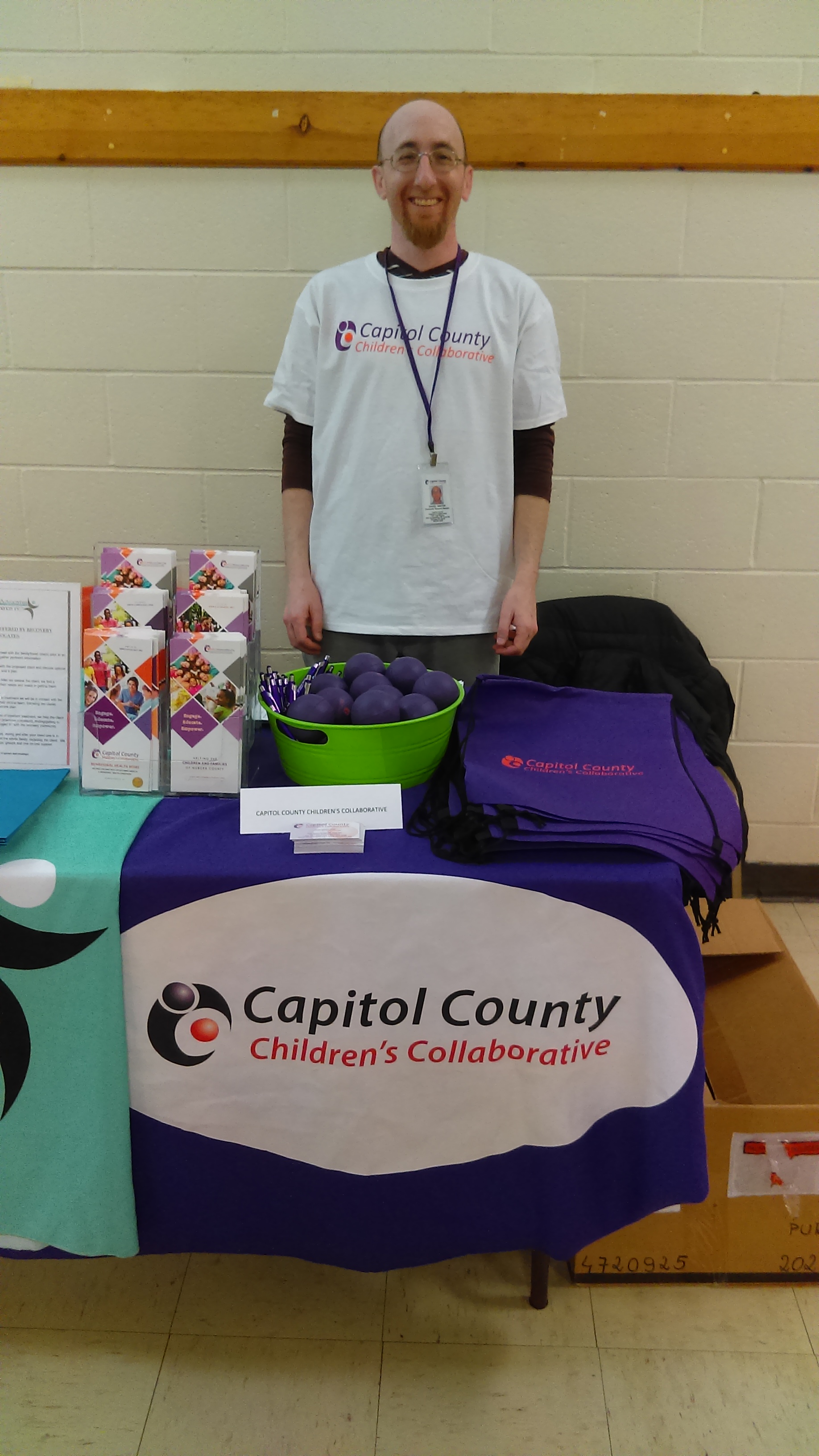 ---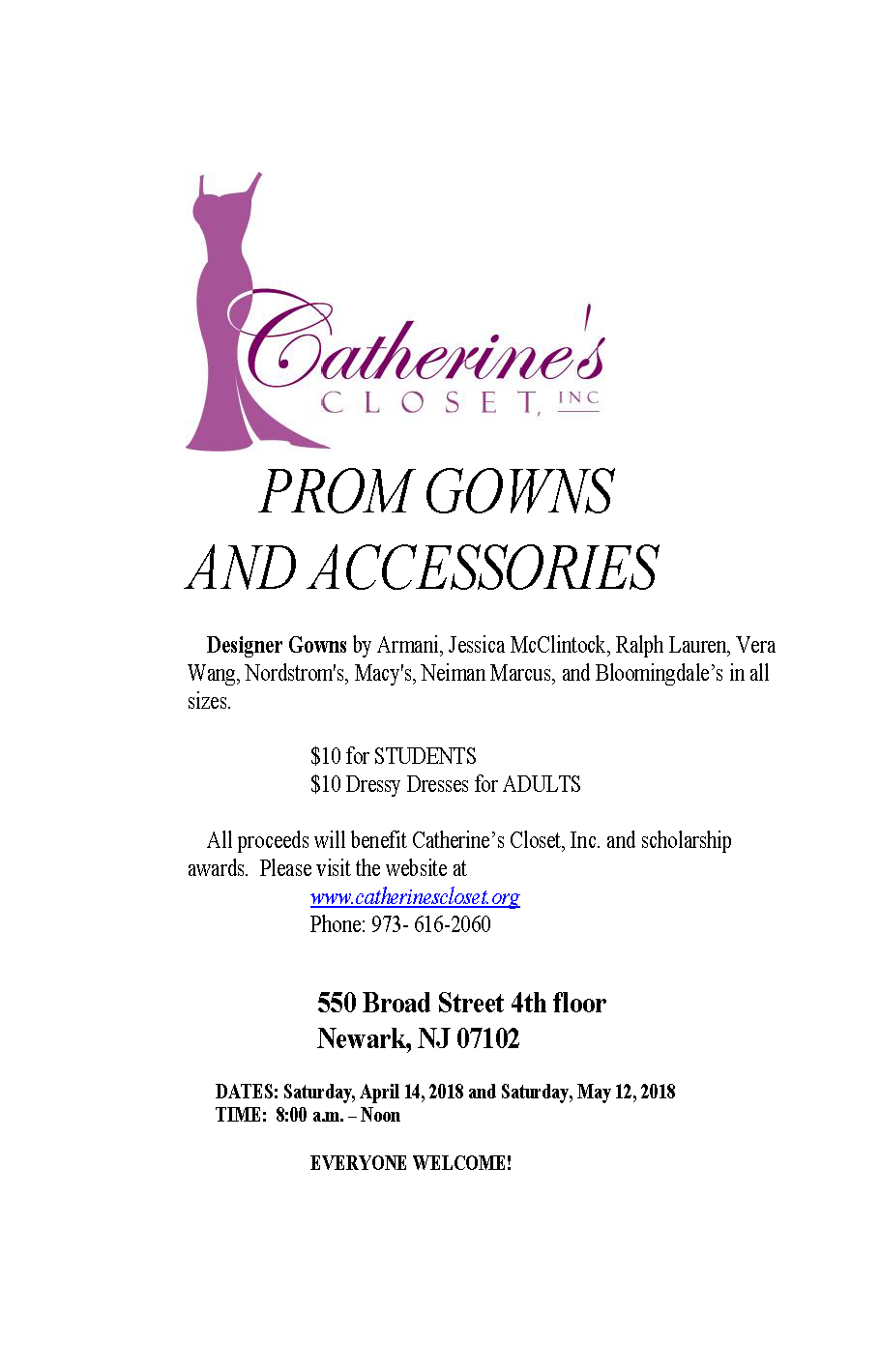 ---
MAR 2018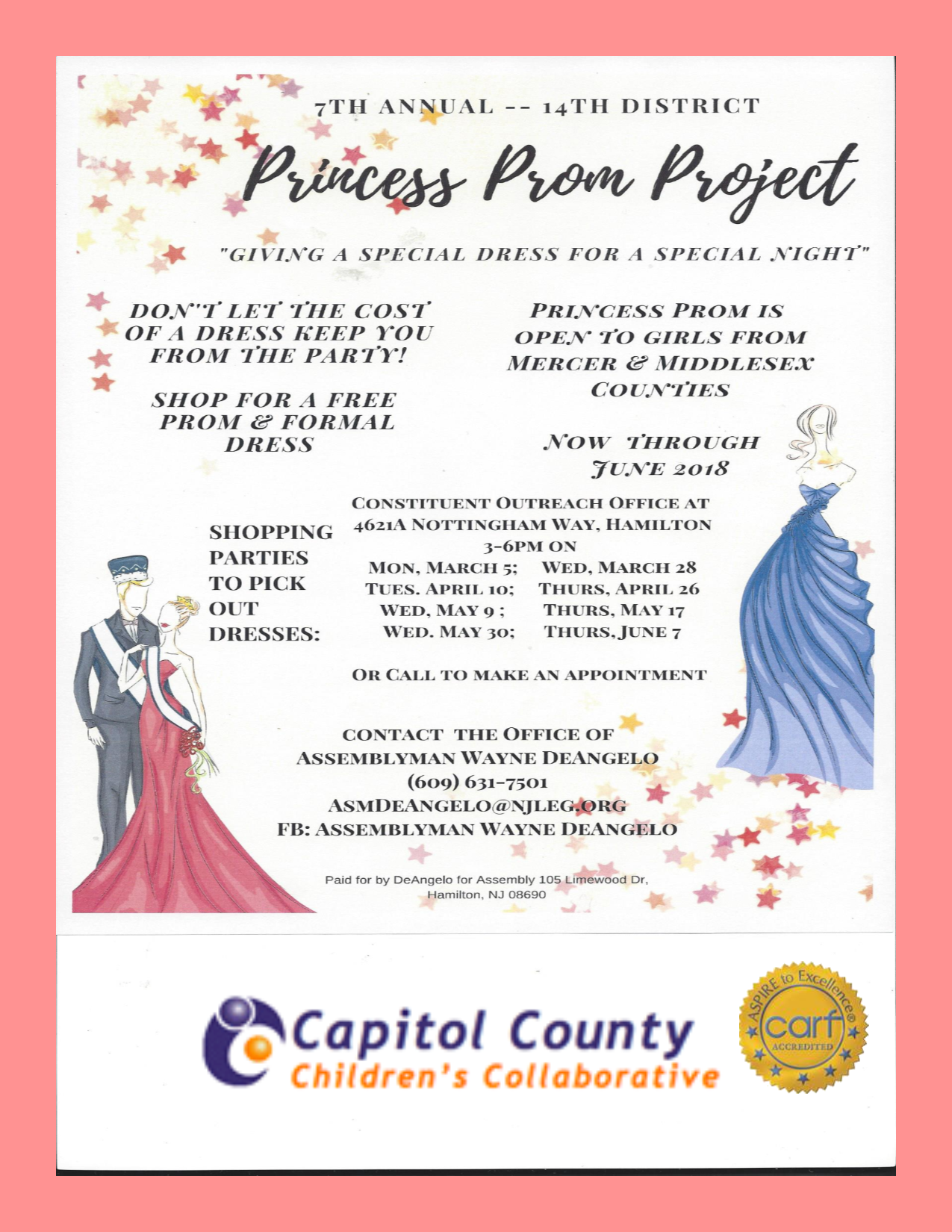 ---
---
FEB 2018
---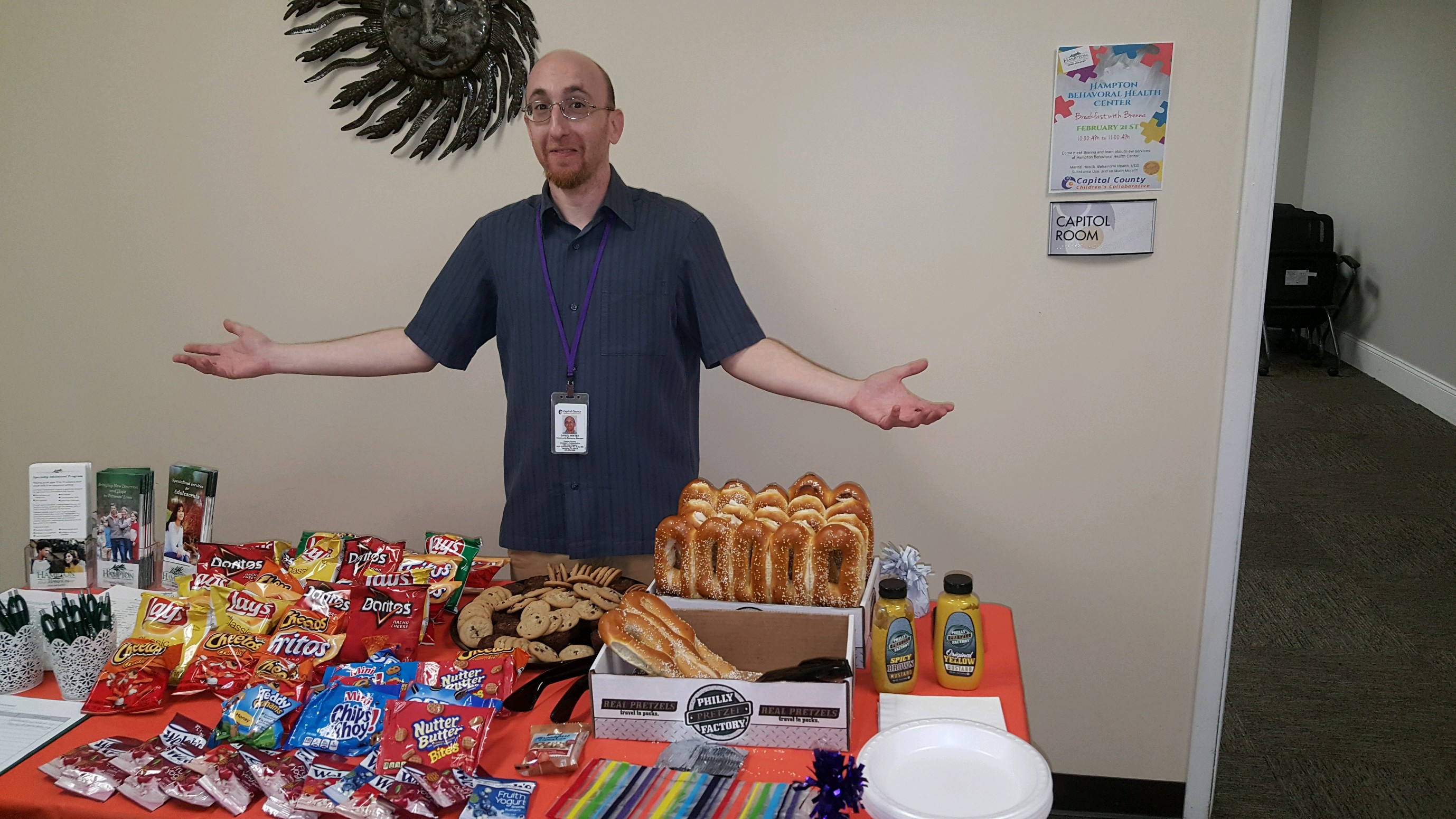 ---
JAN 2018
---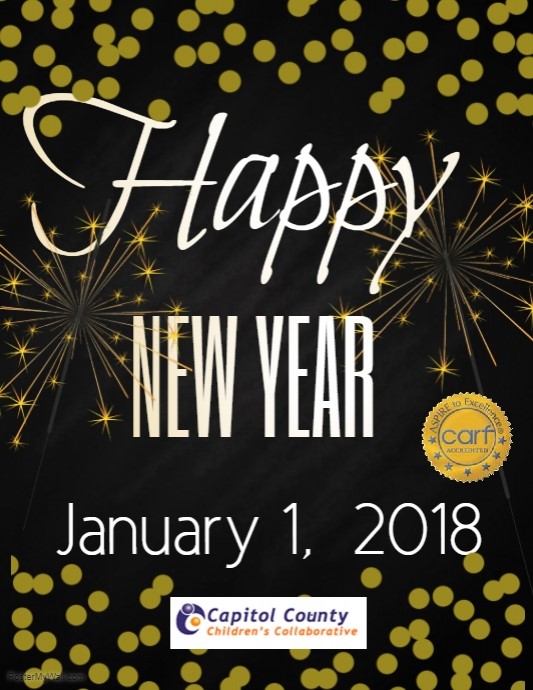 ---
DEC 2017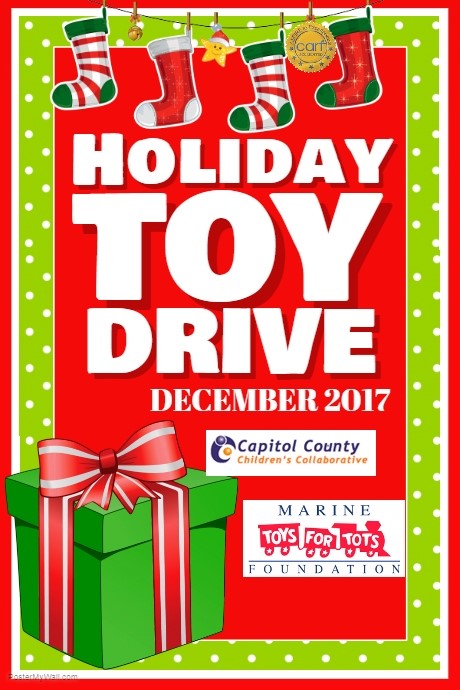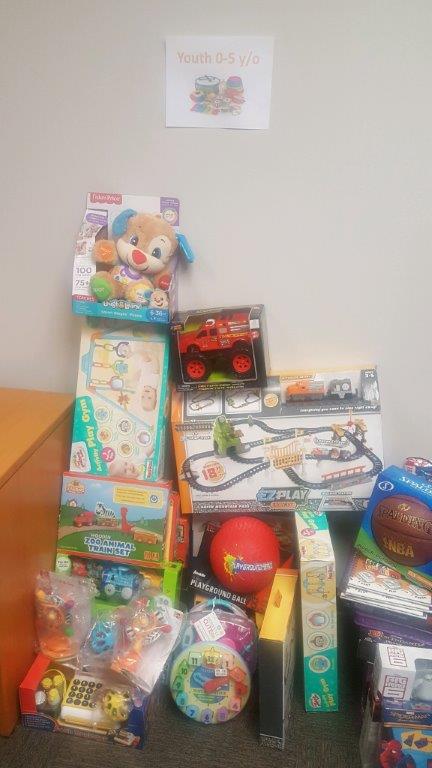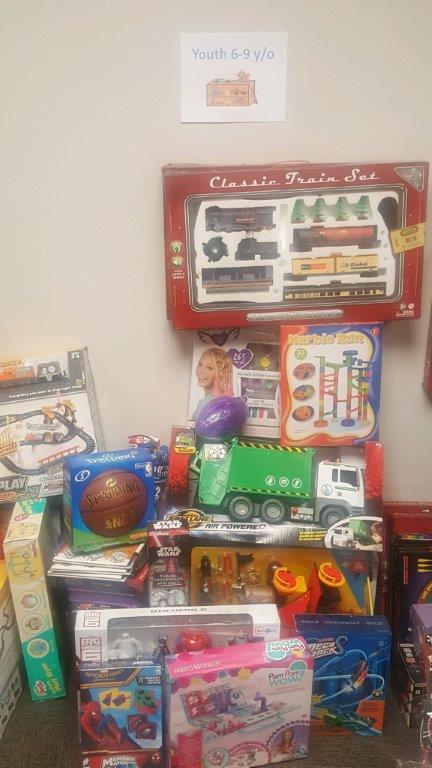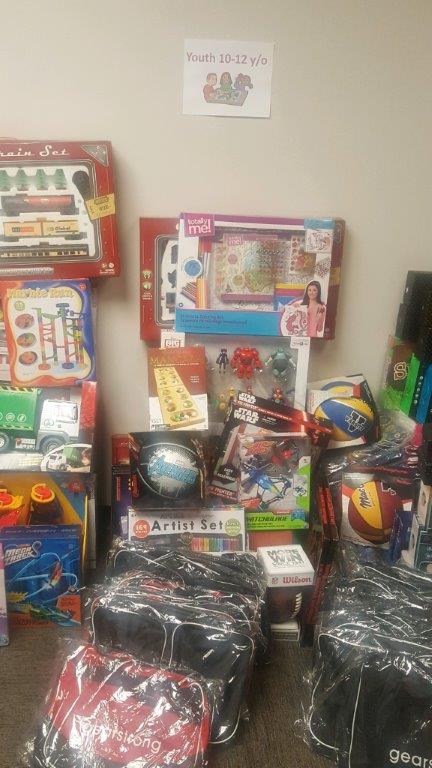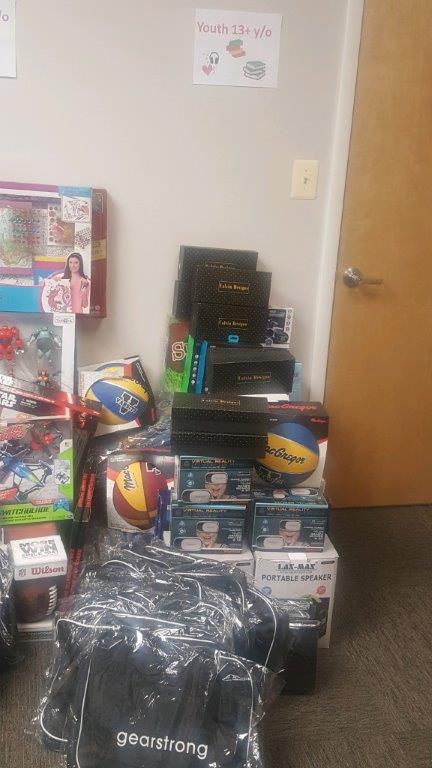 ---
DEC 2017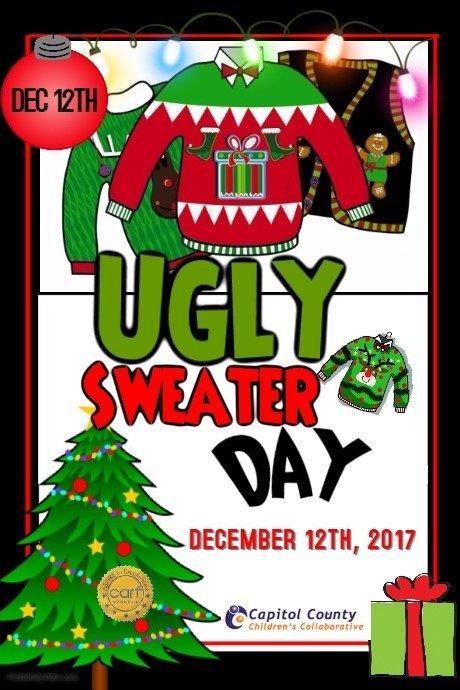 ---
DEC 2017
---
DEC 2017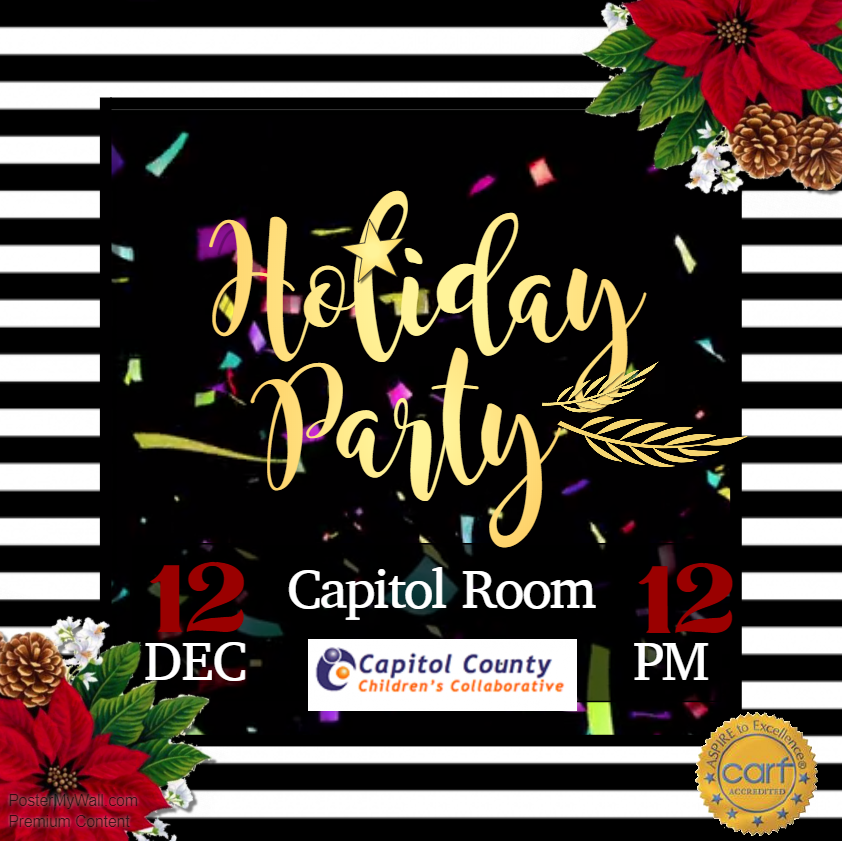 ---
DEC 2017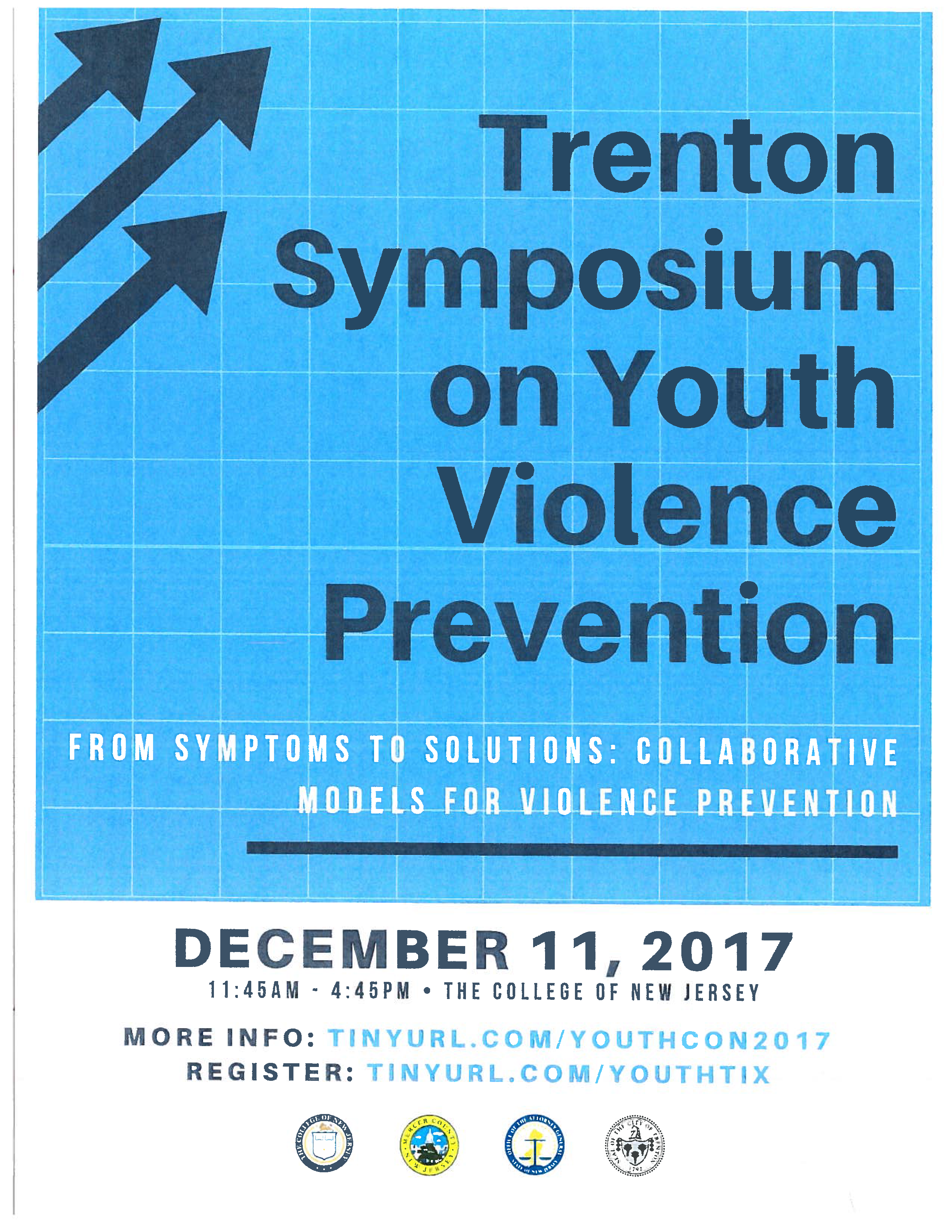 ---
DEC 2017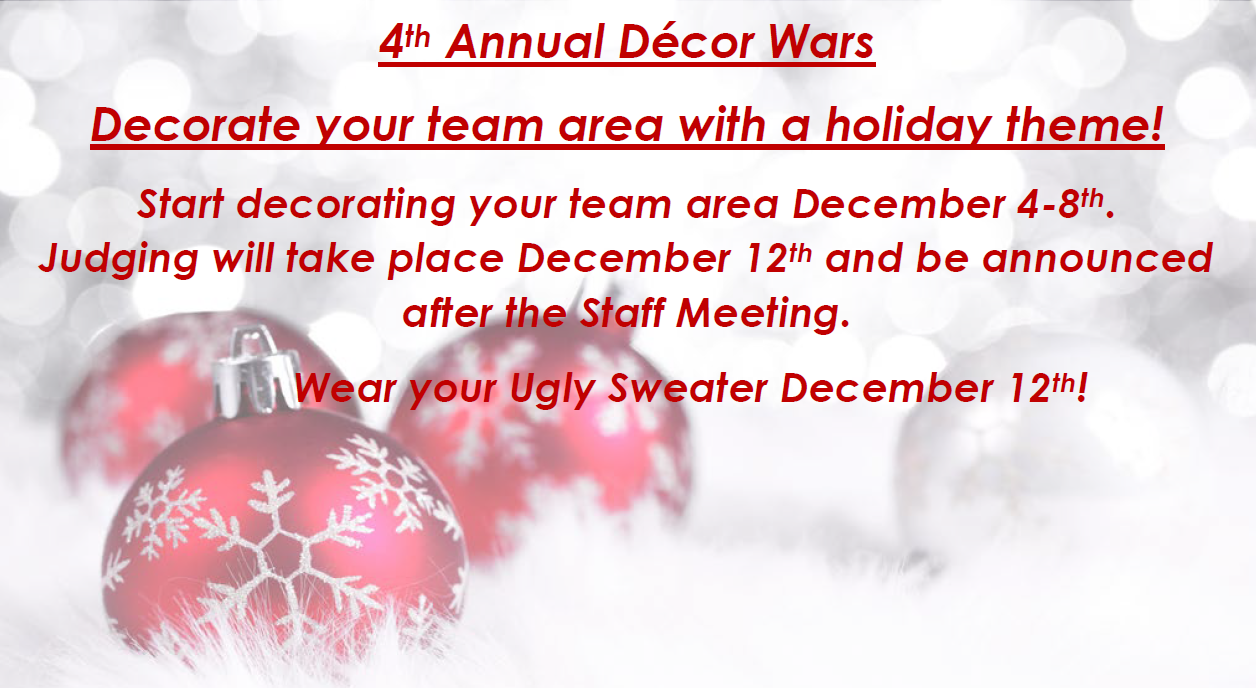 ---
NOV 2017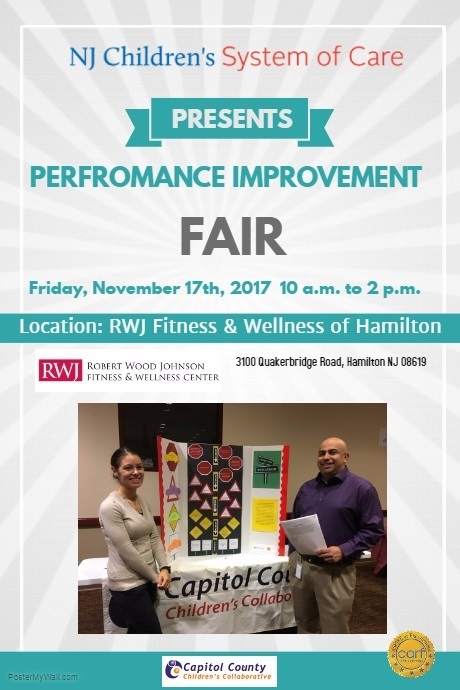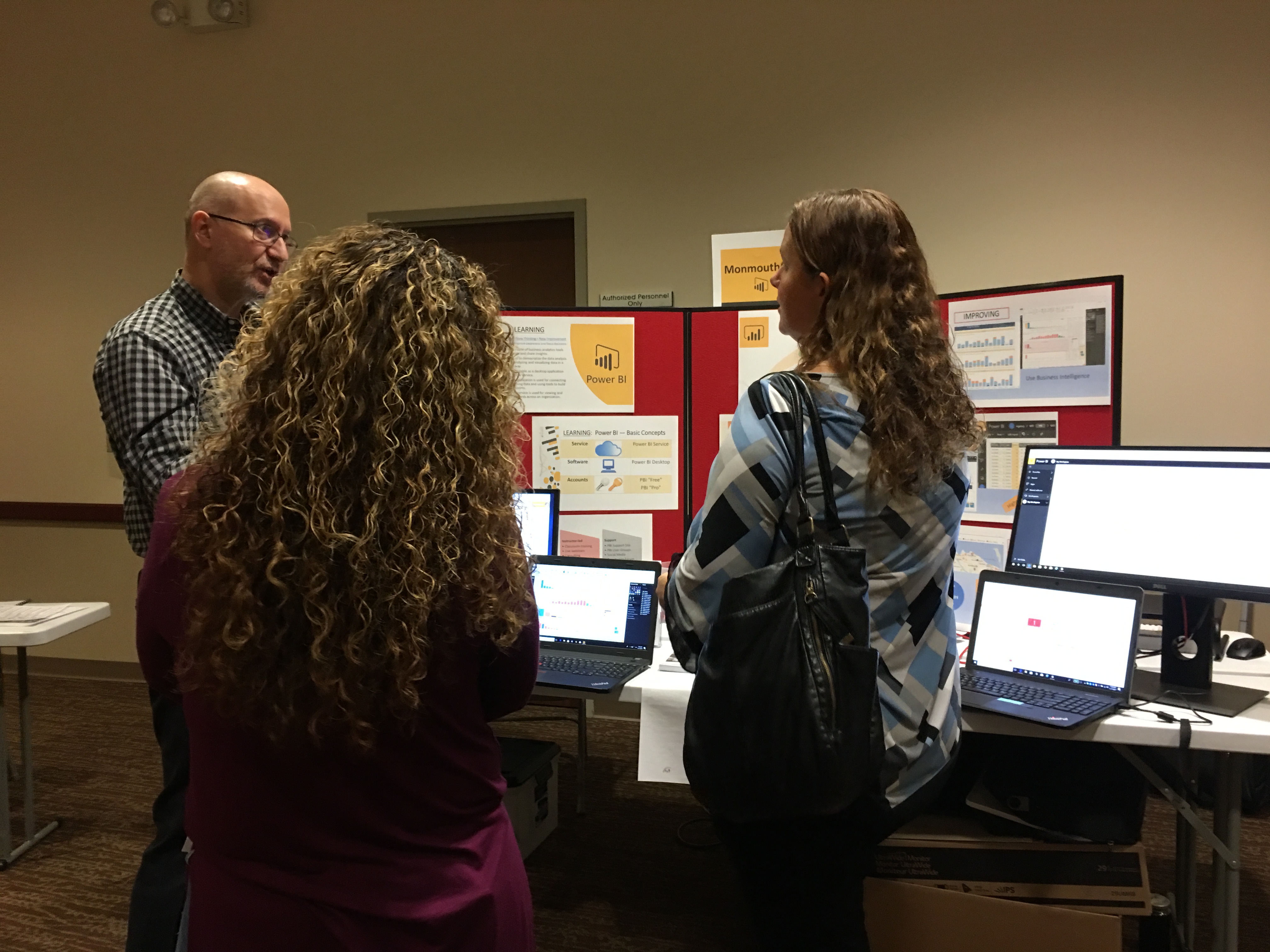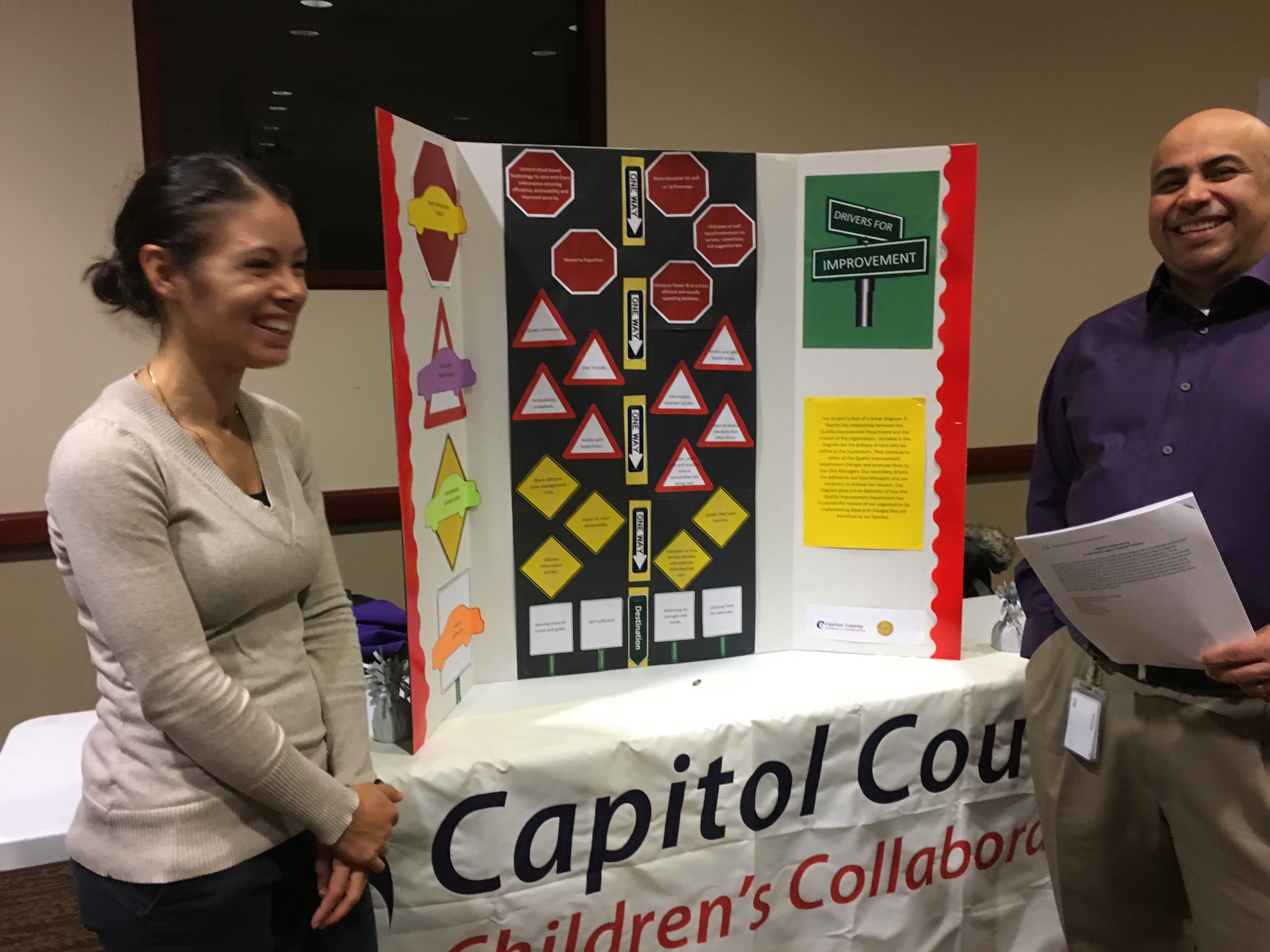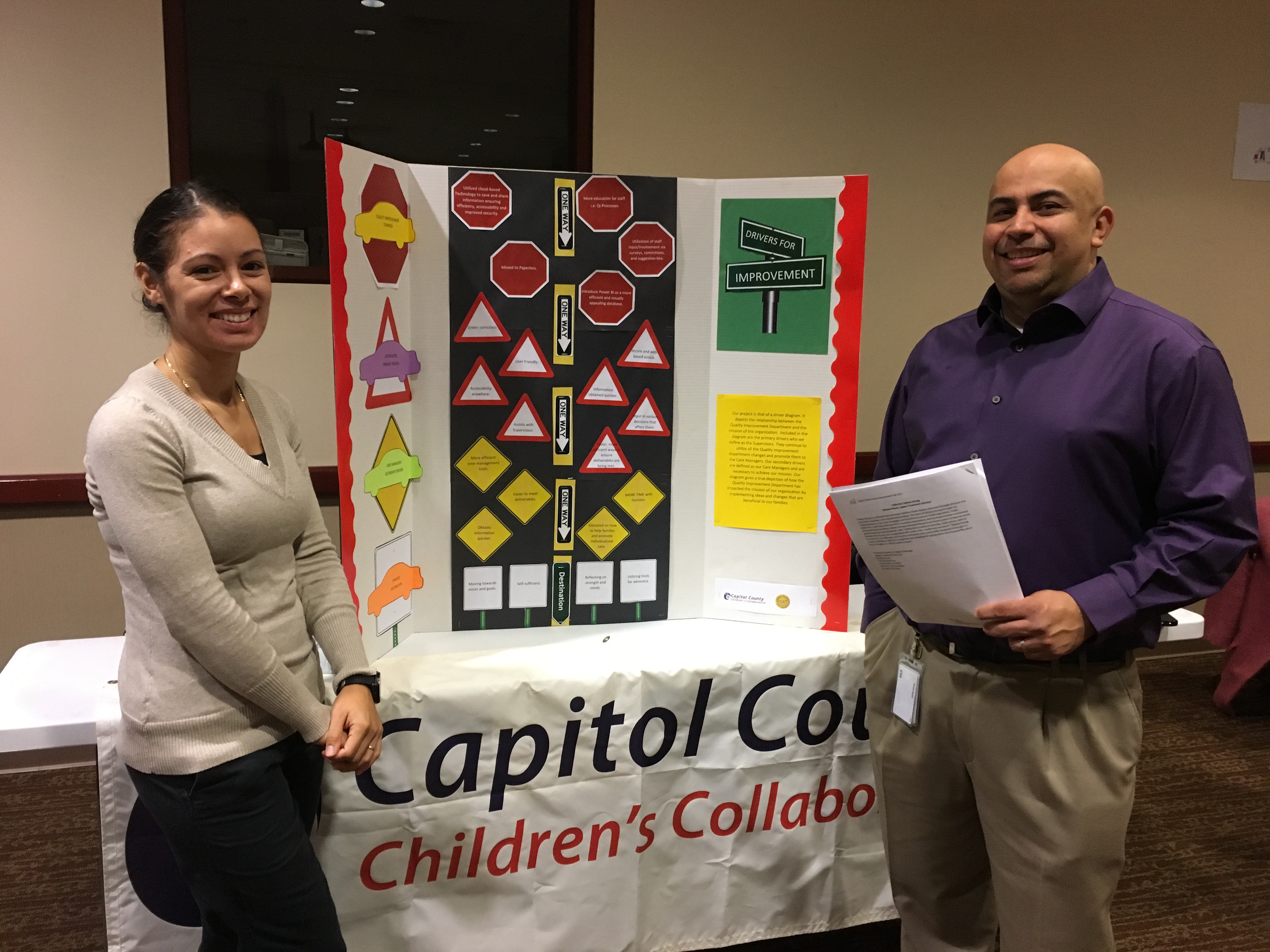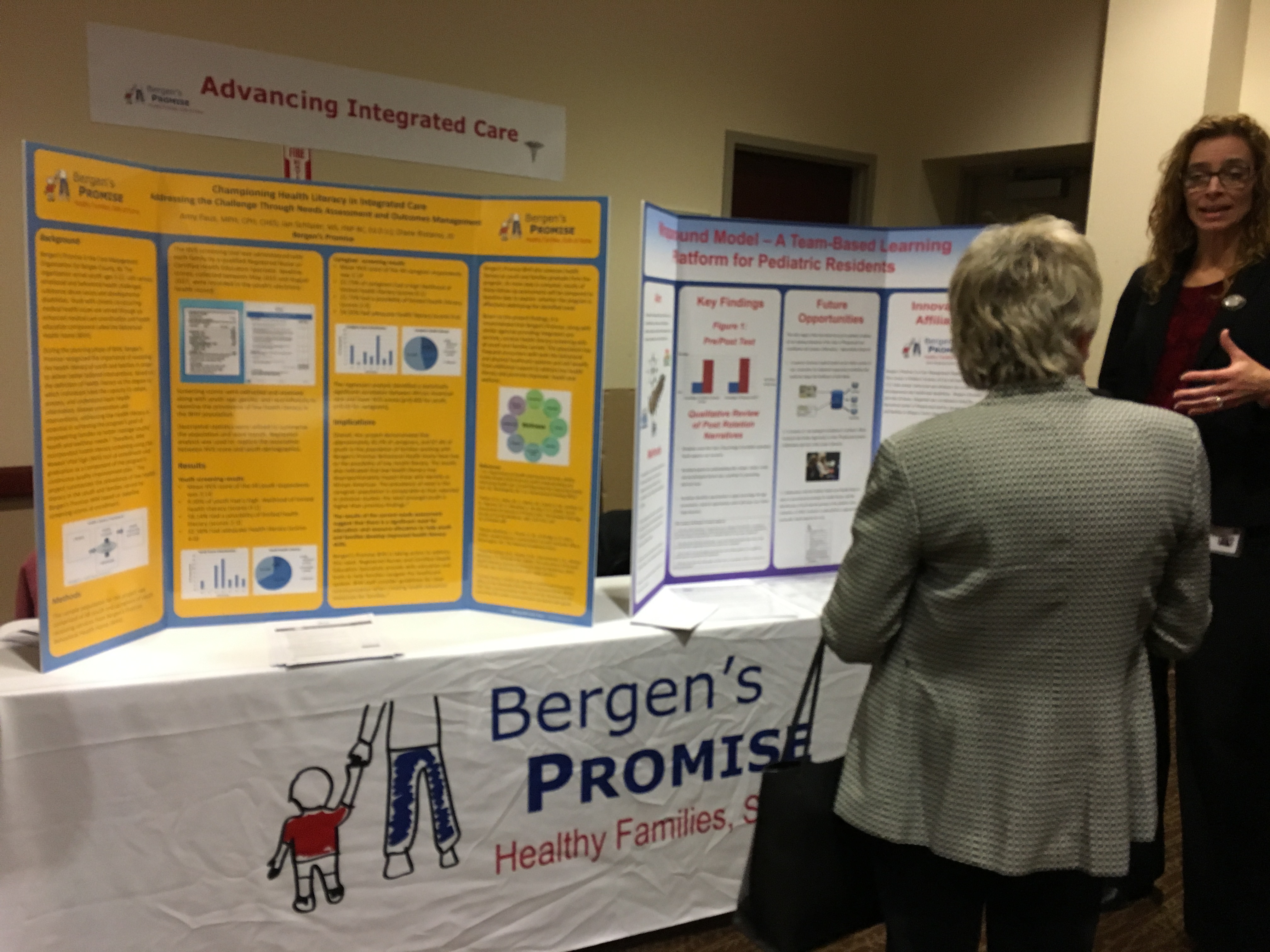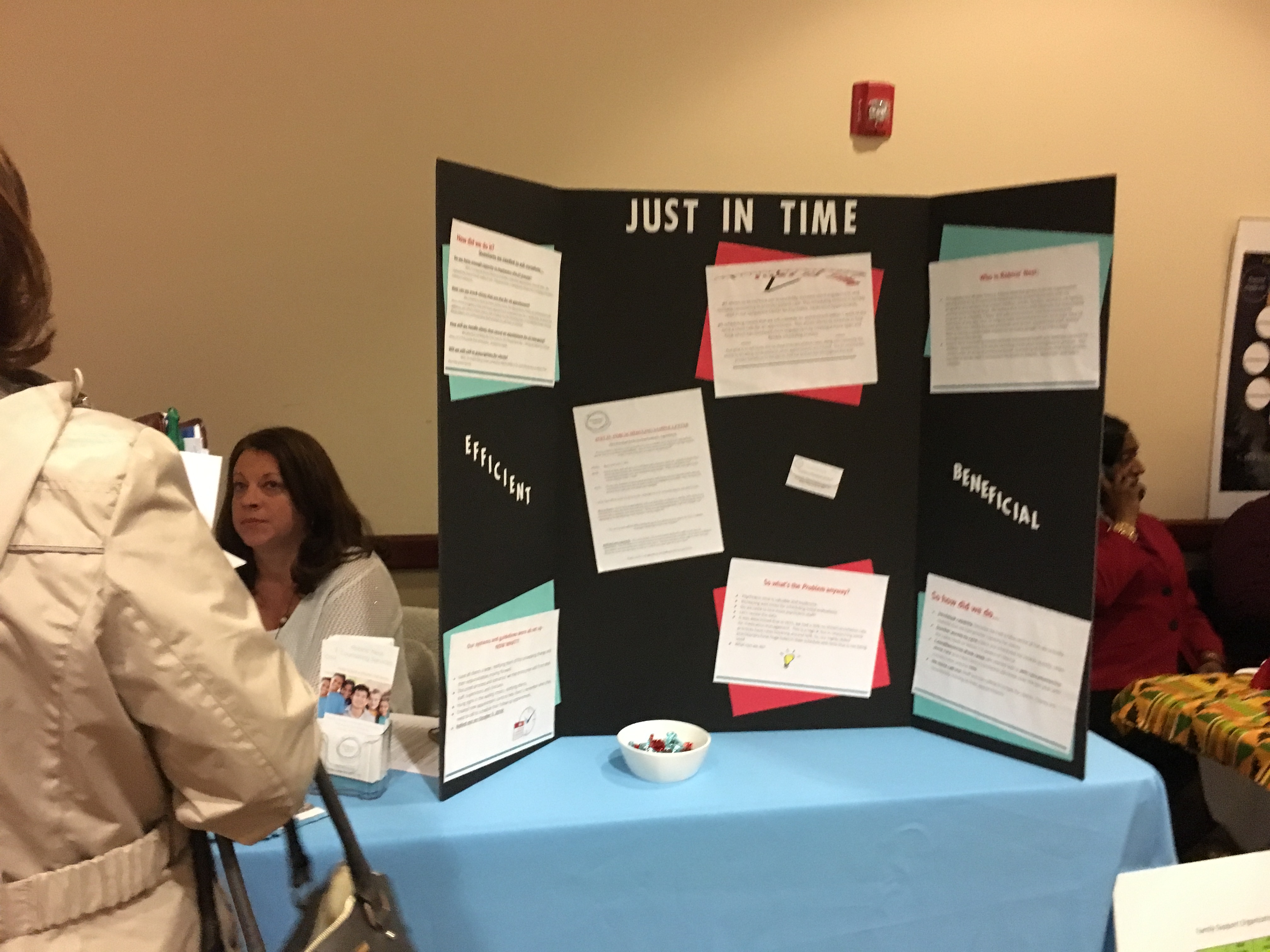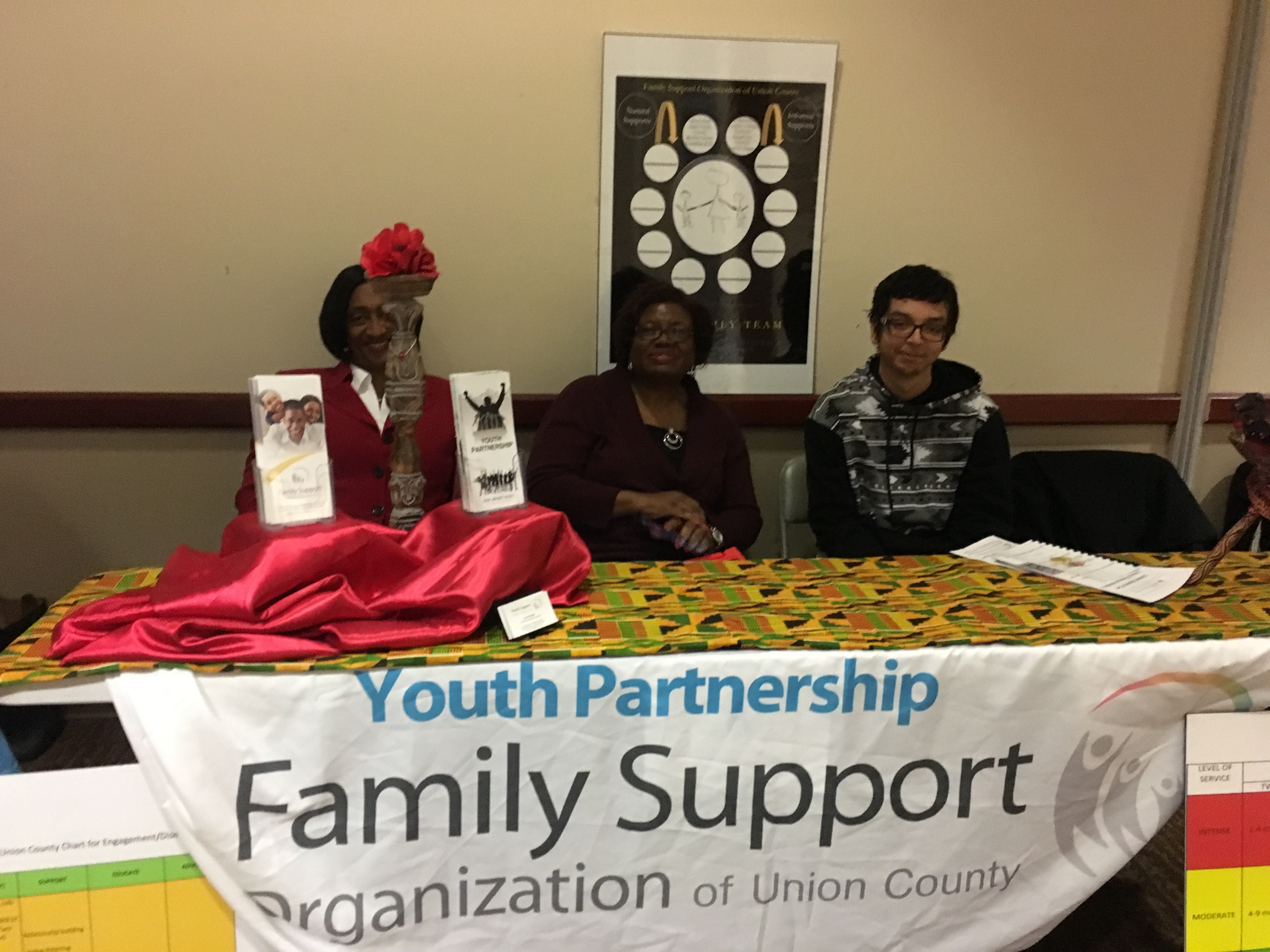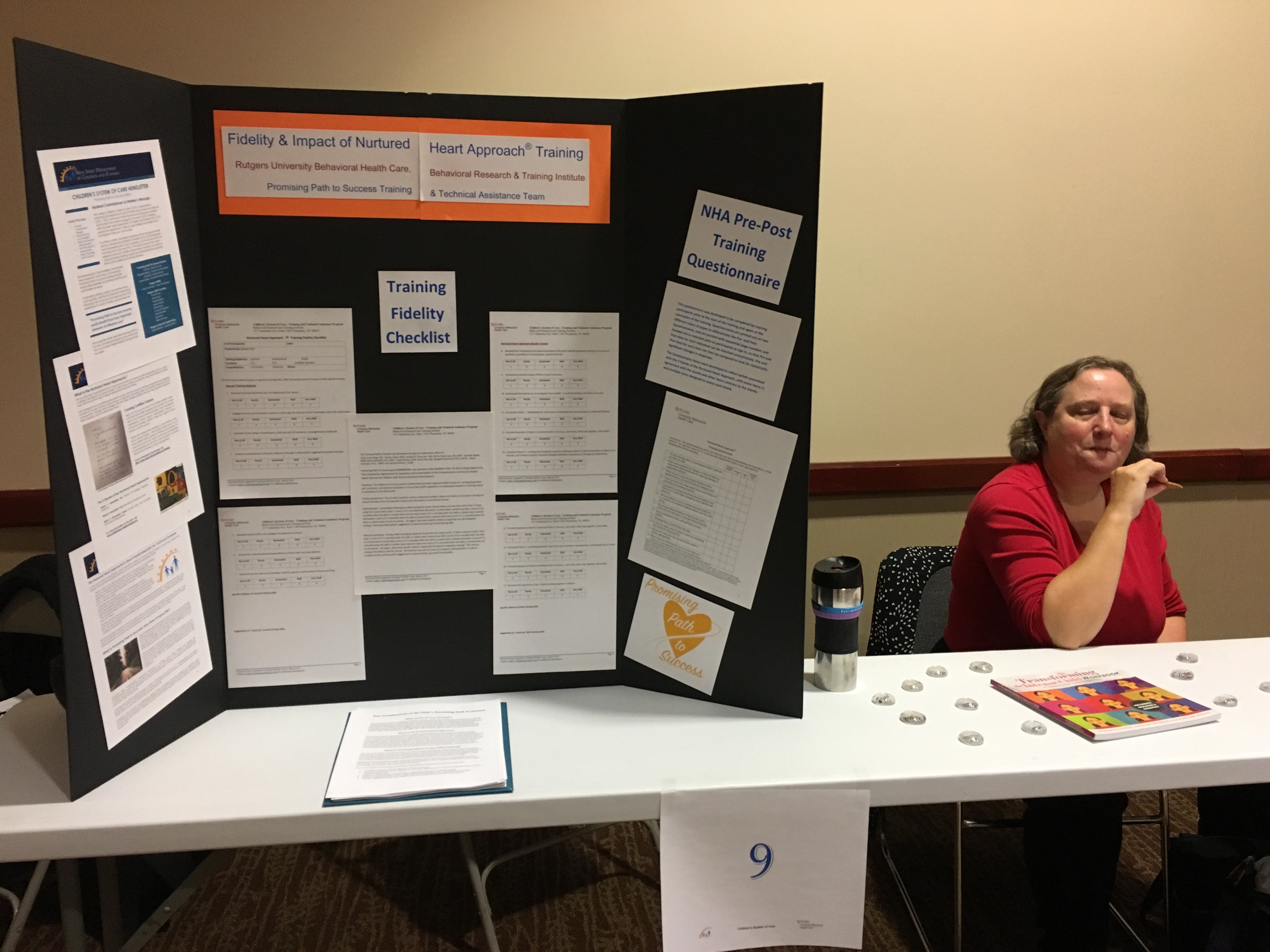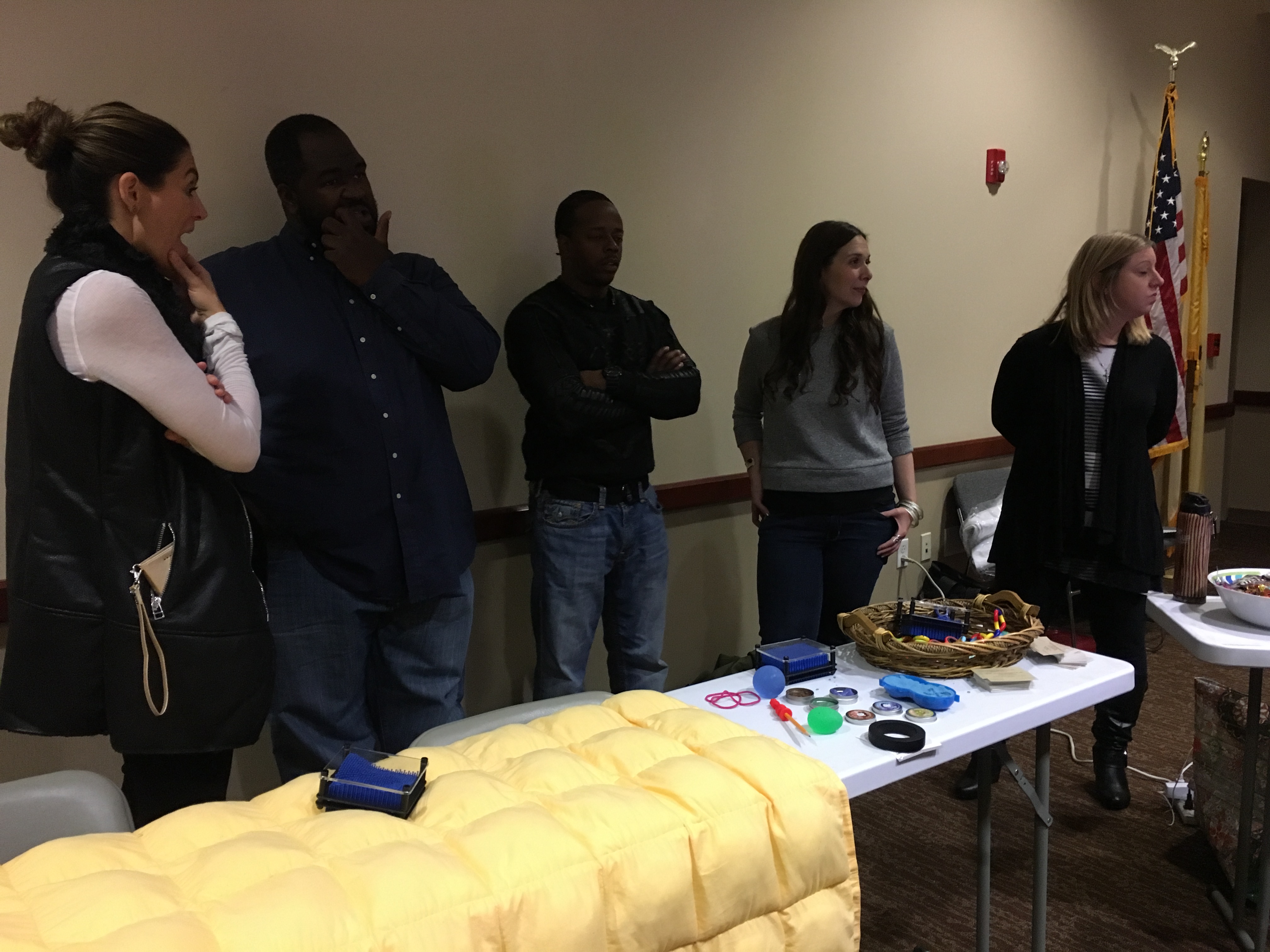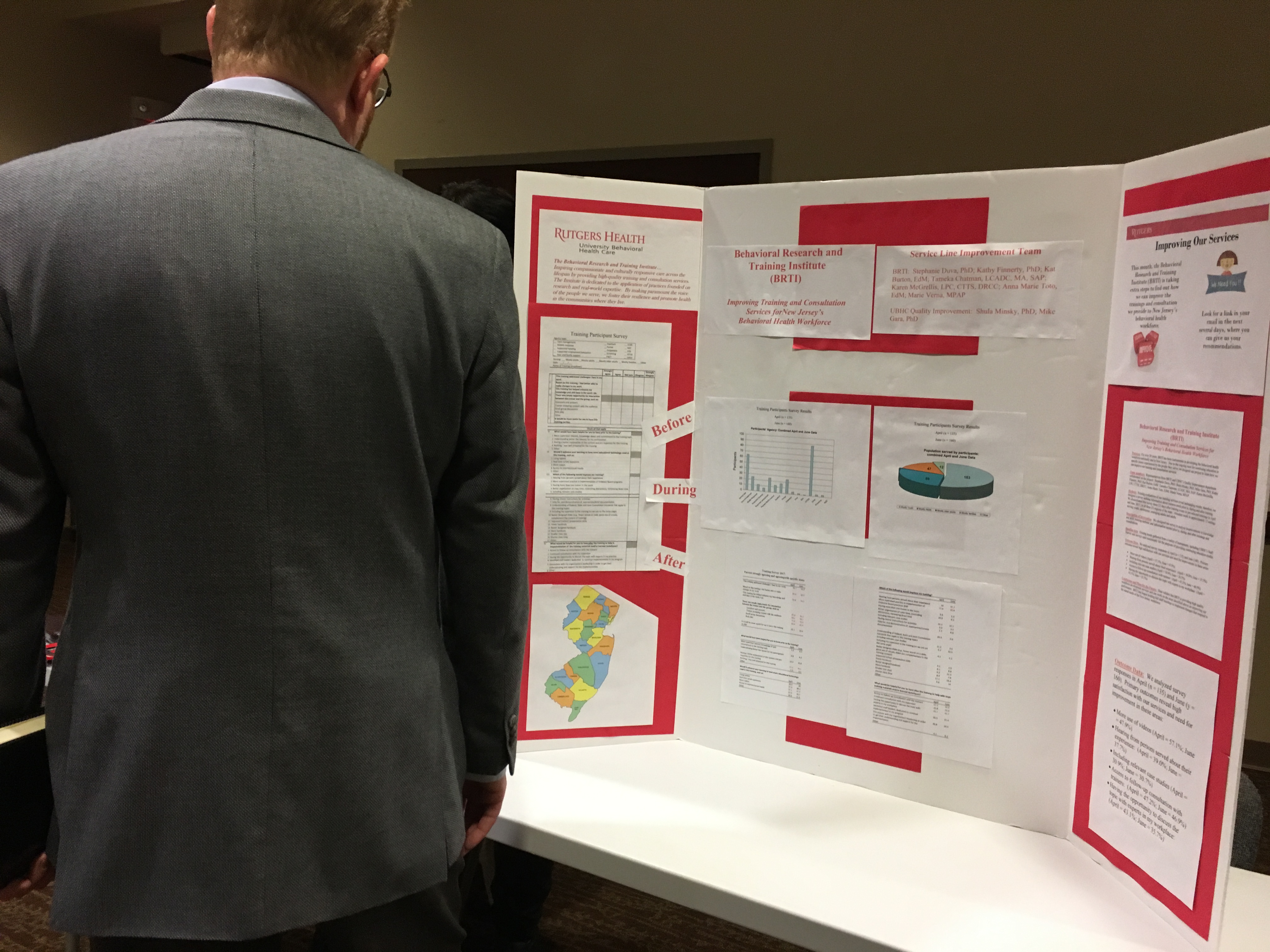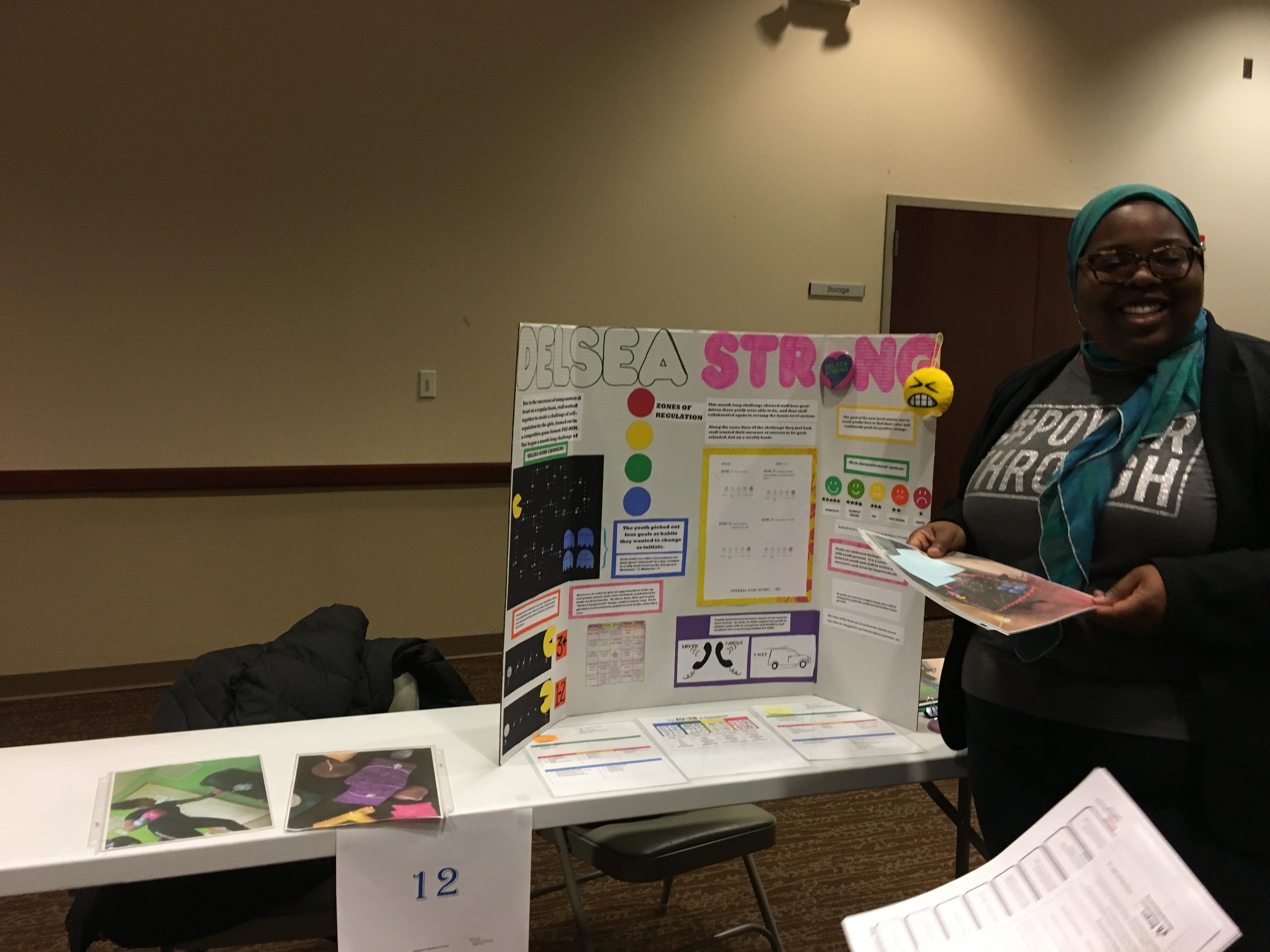 ---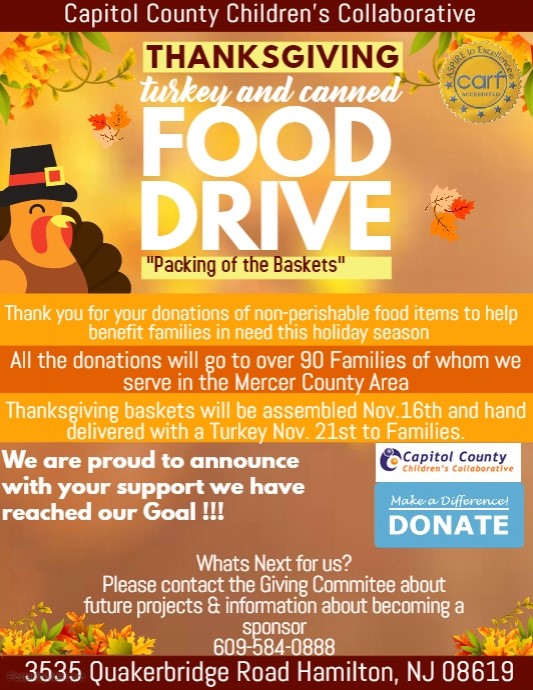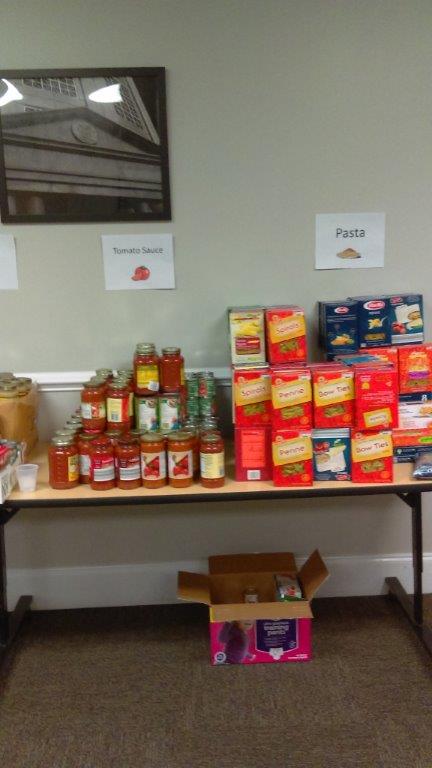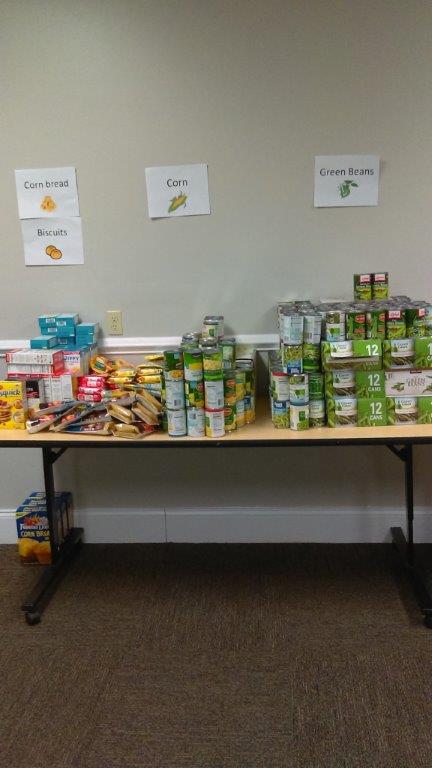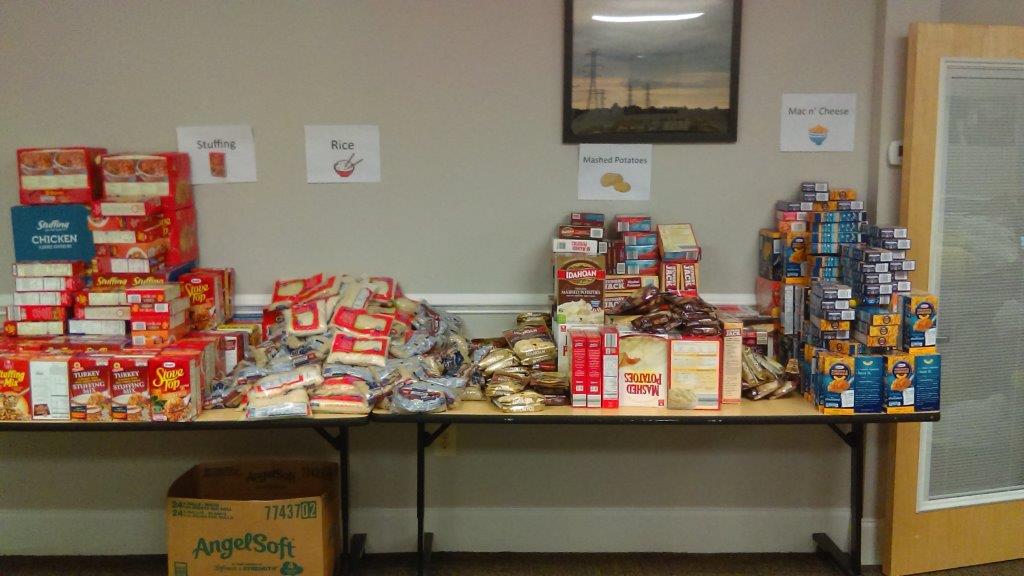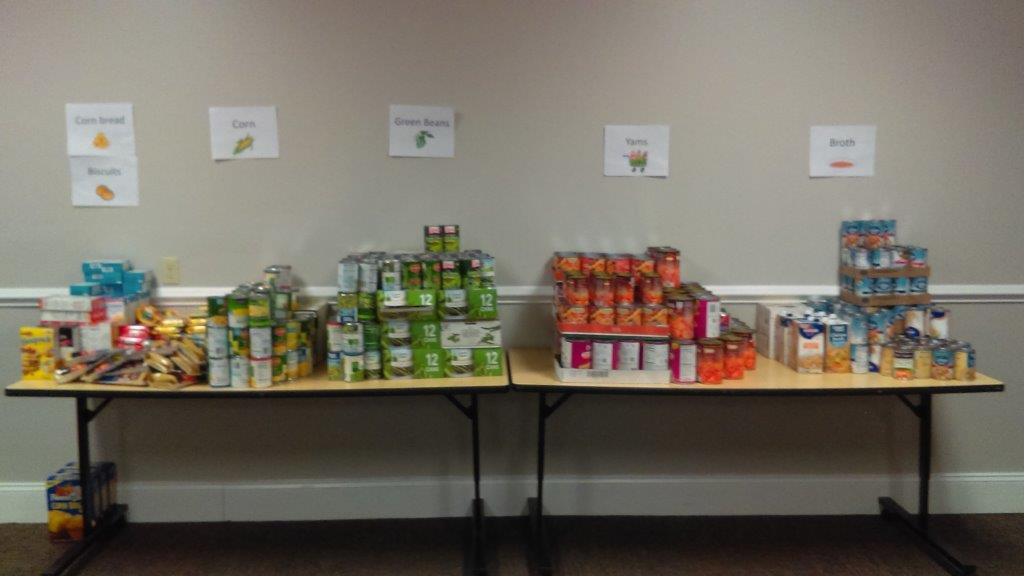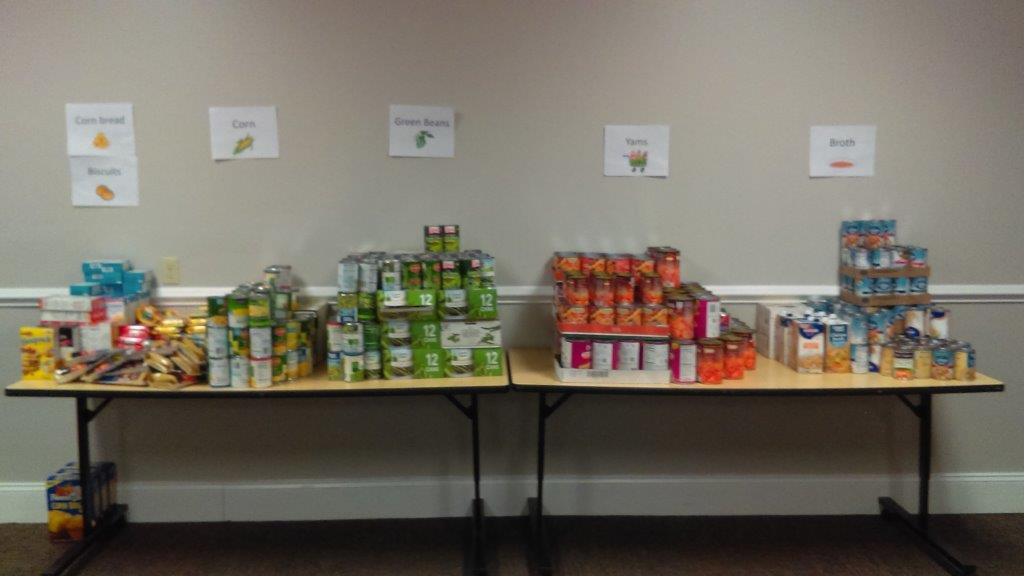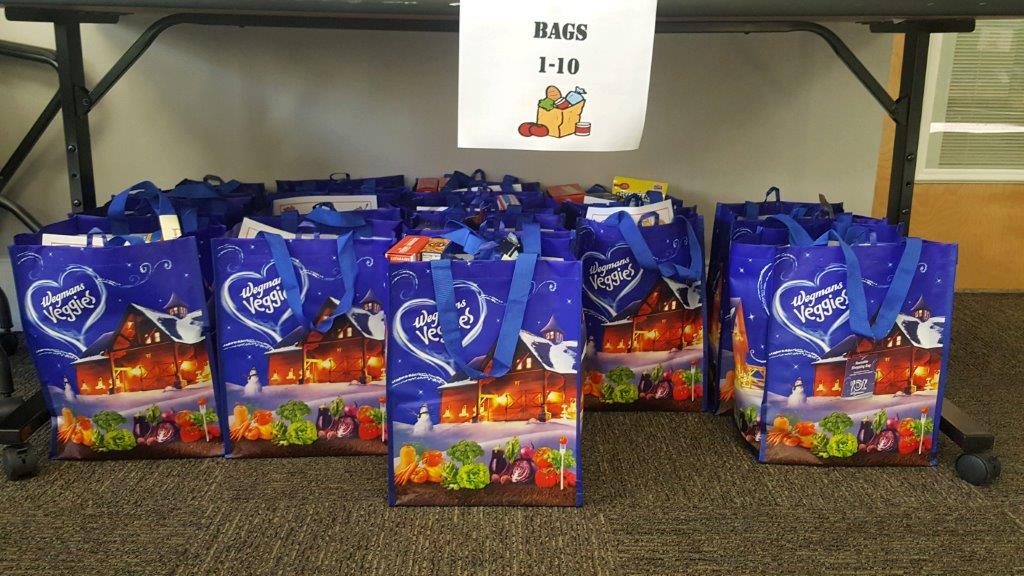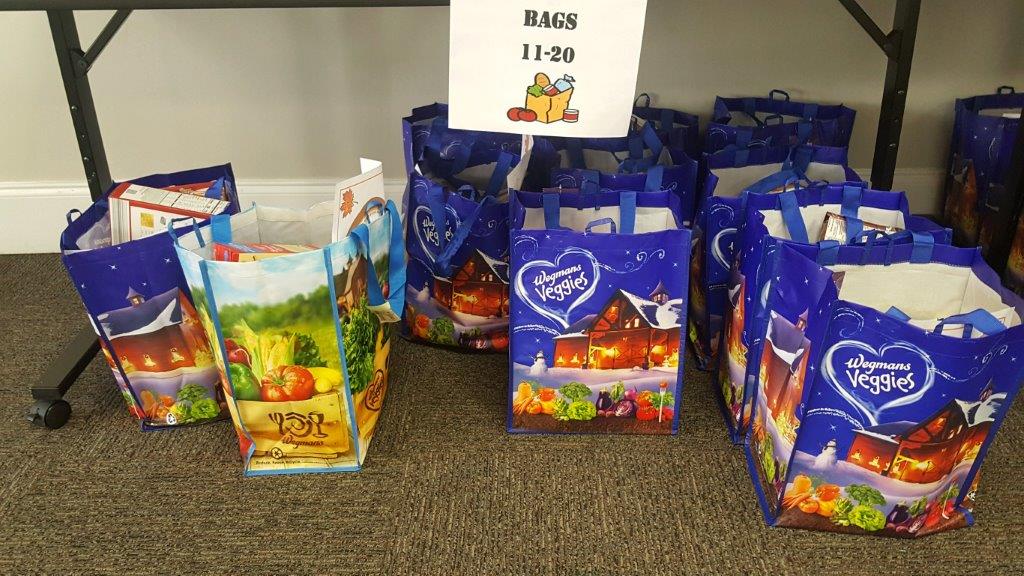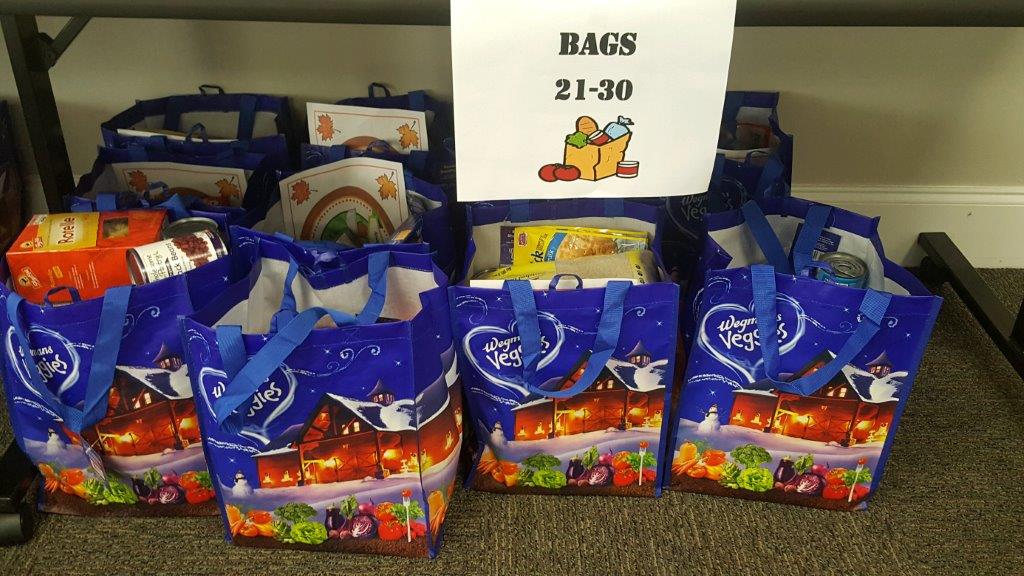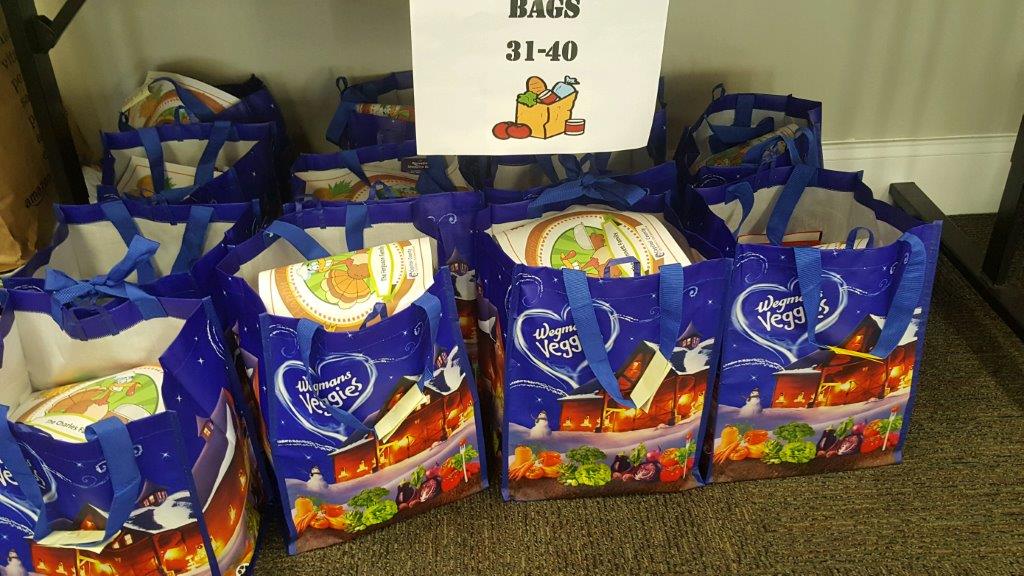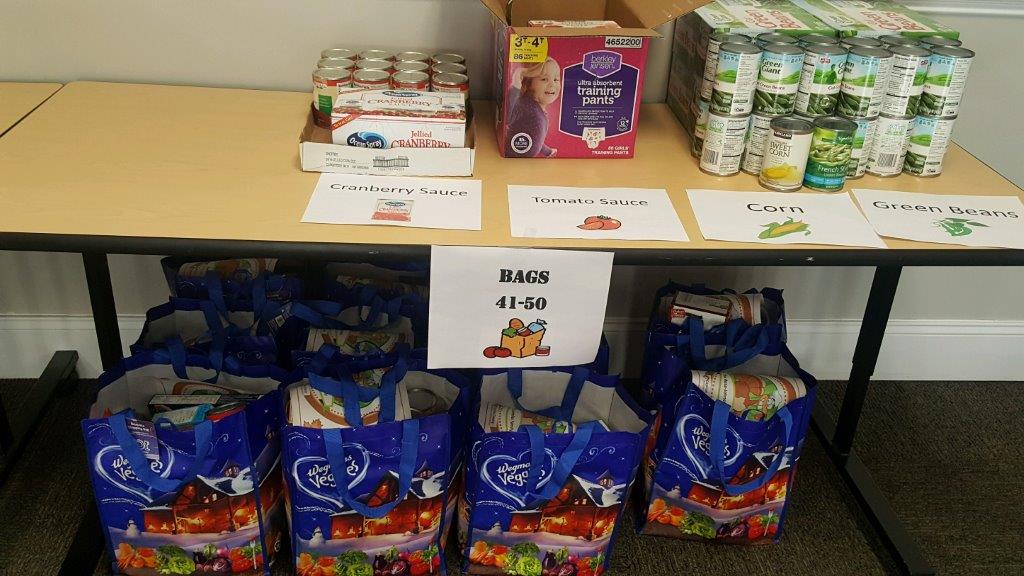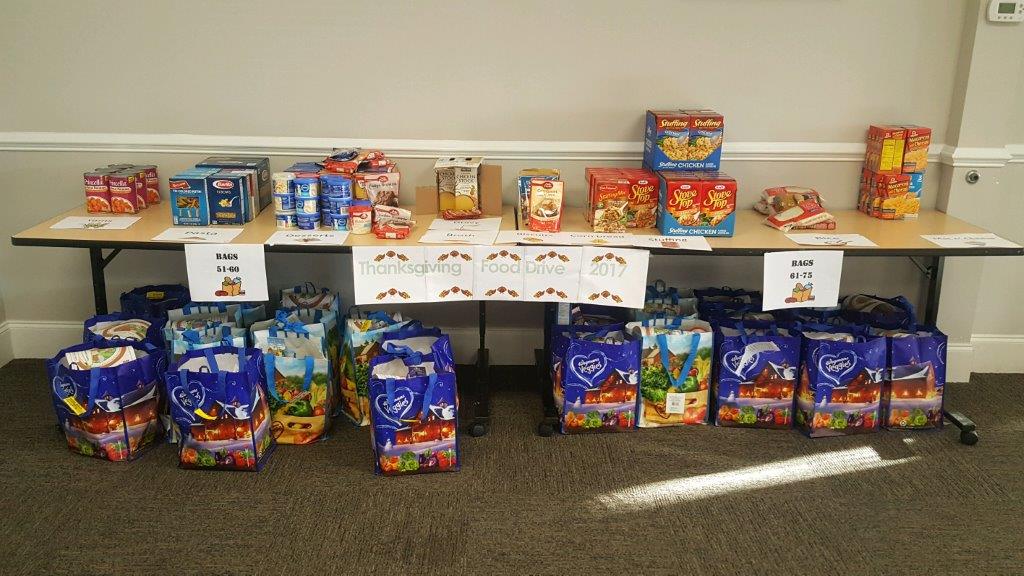 ---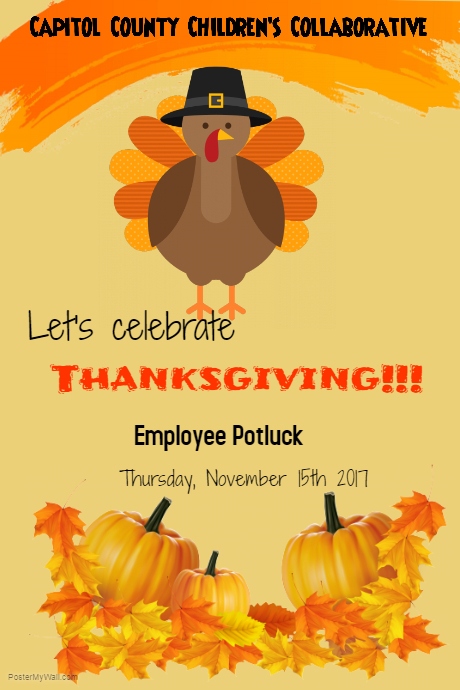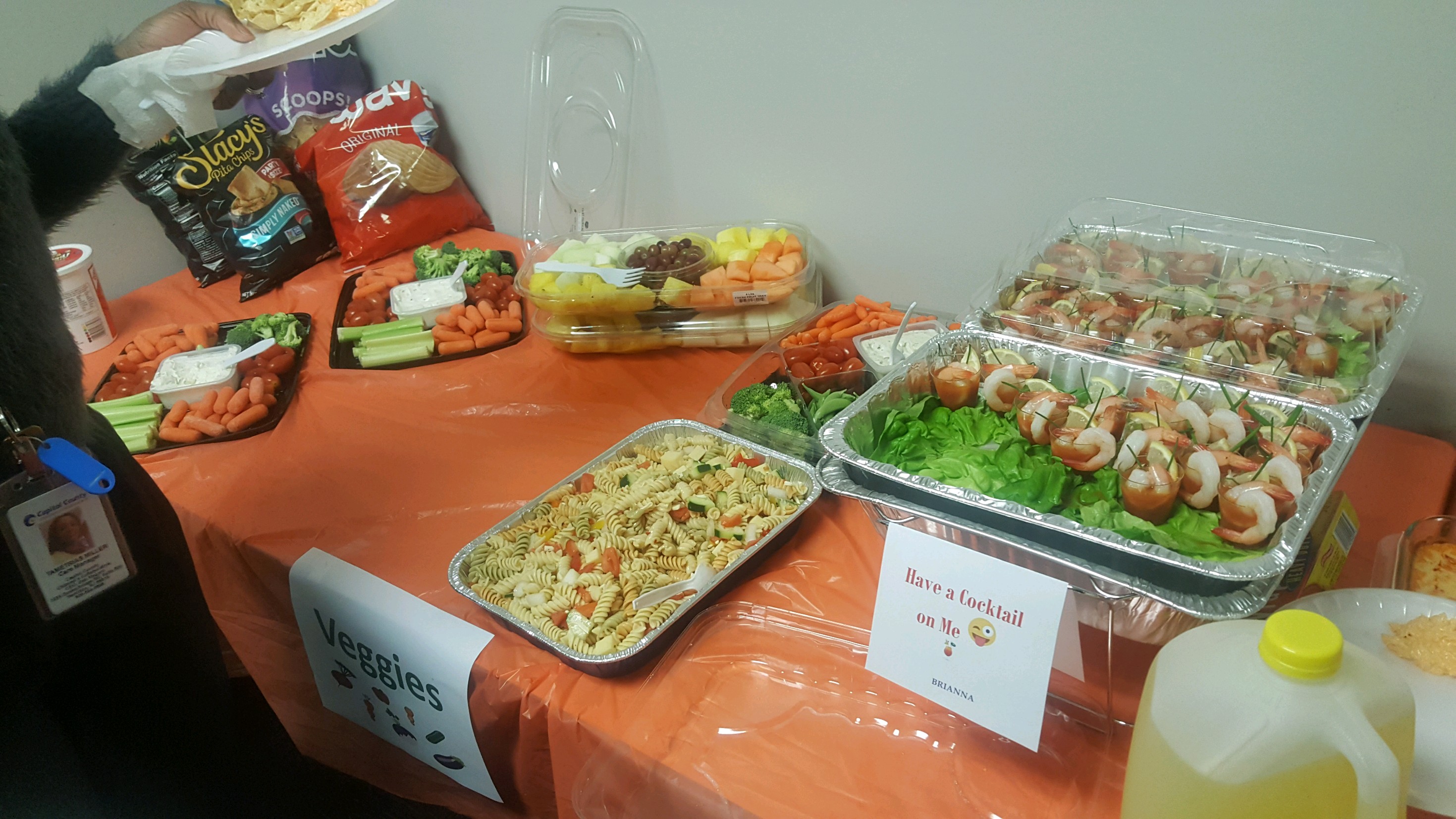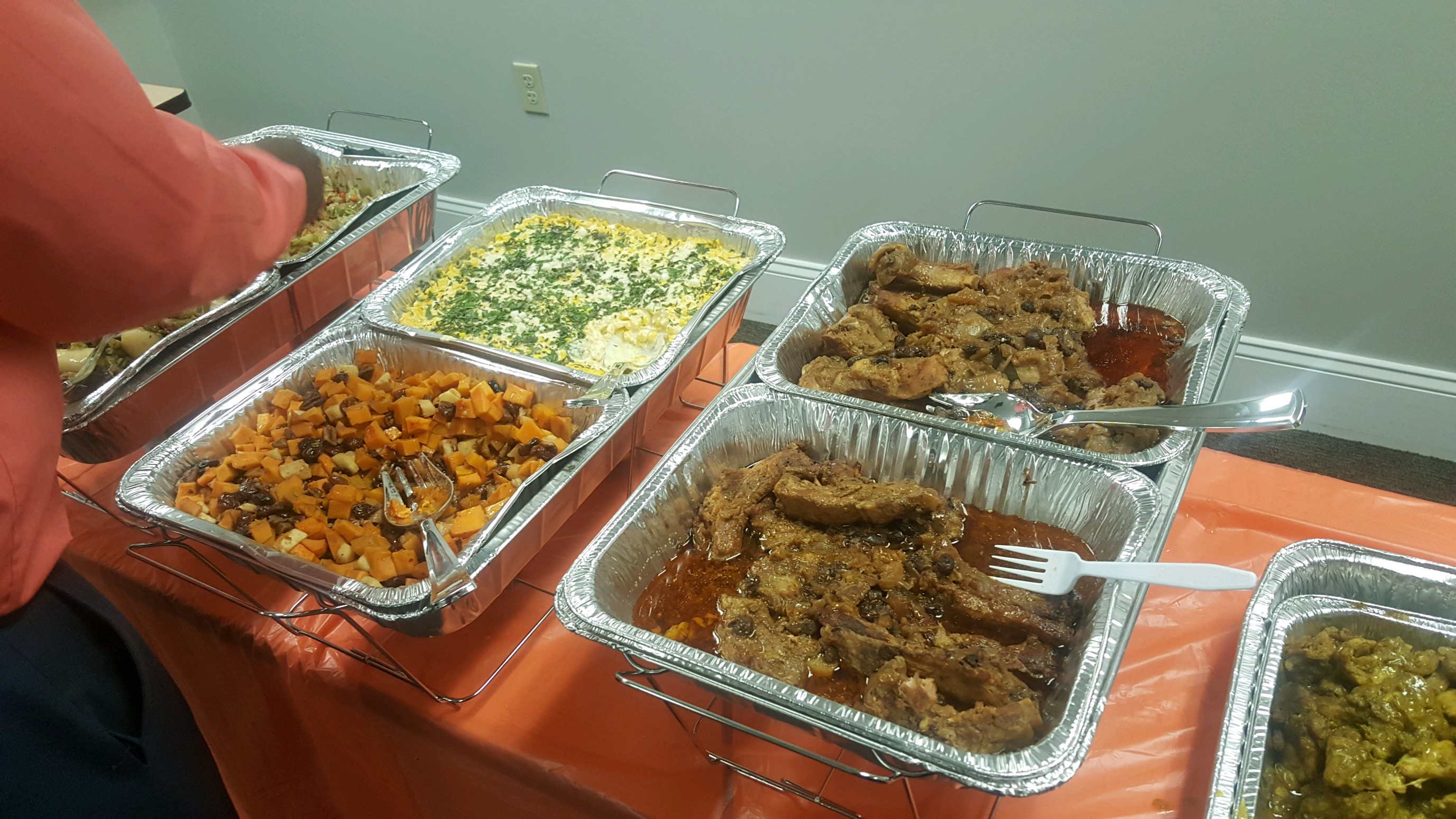 ---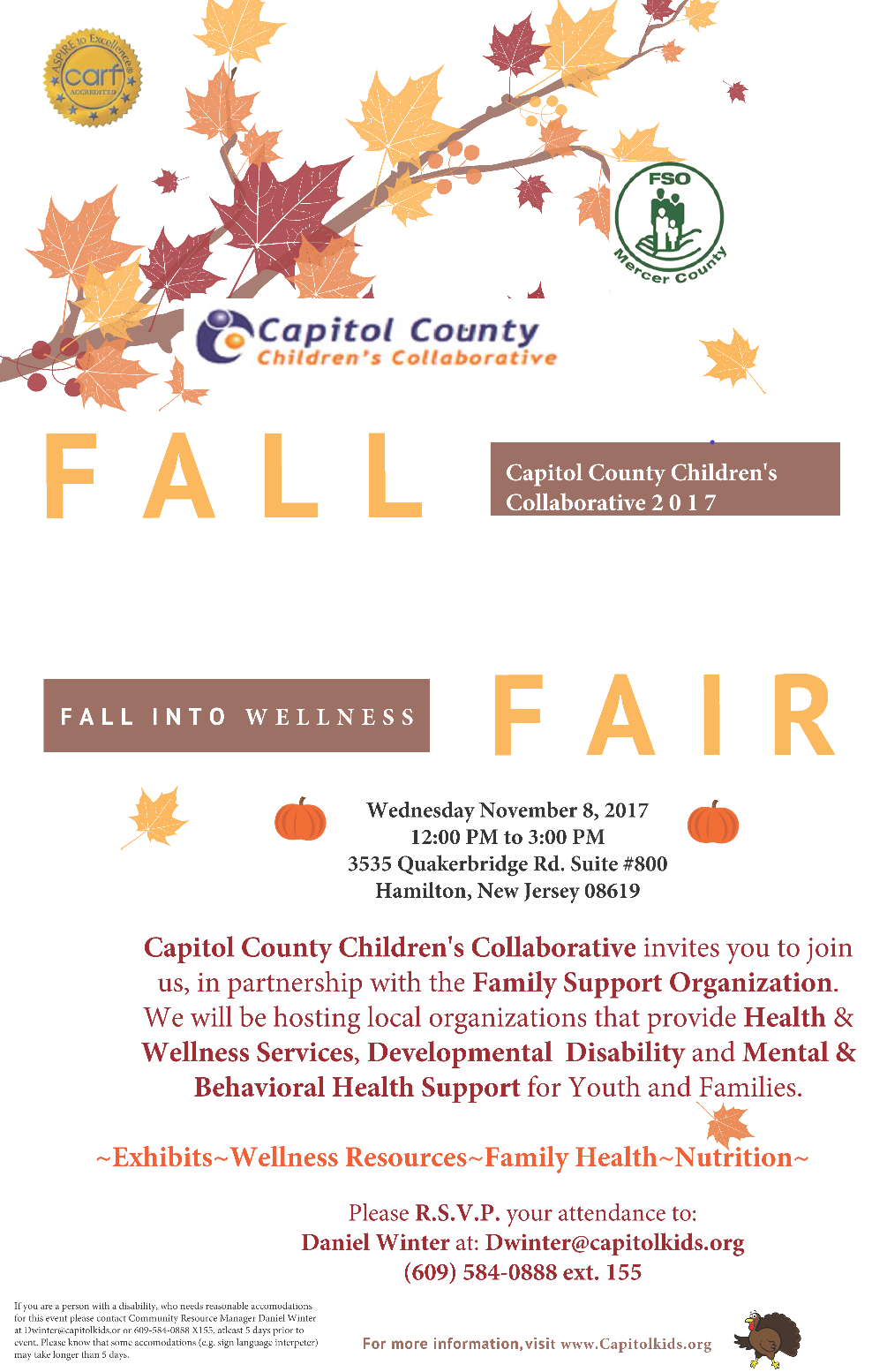 ---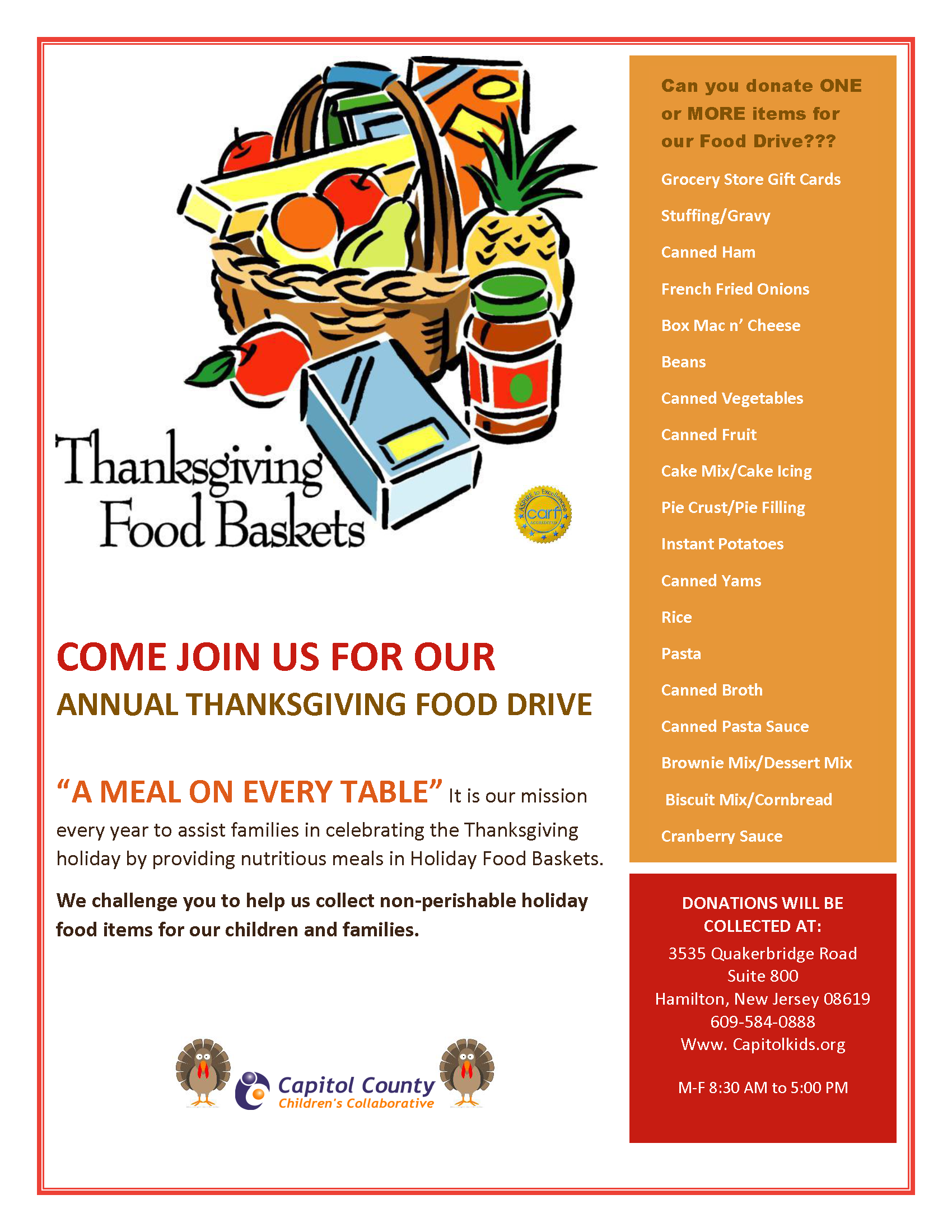 ---
AUG 2017
---
JUN 2017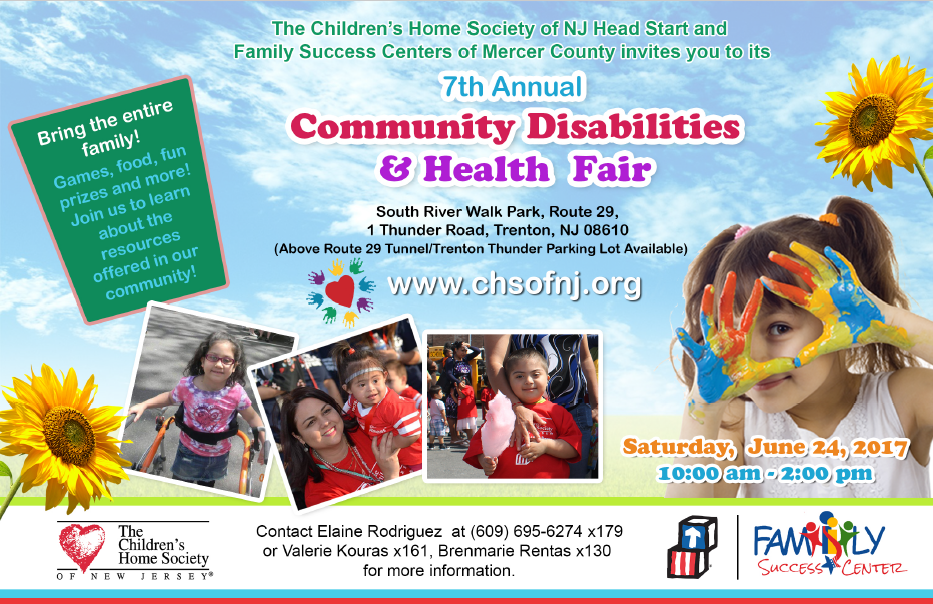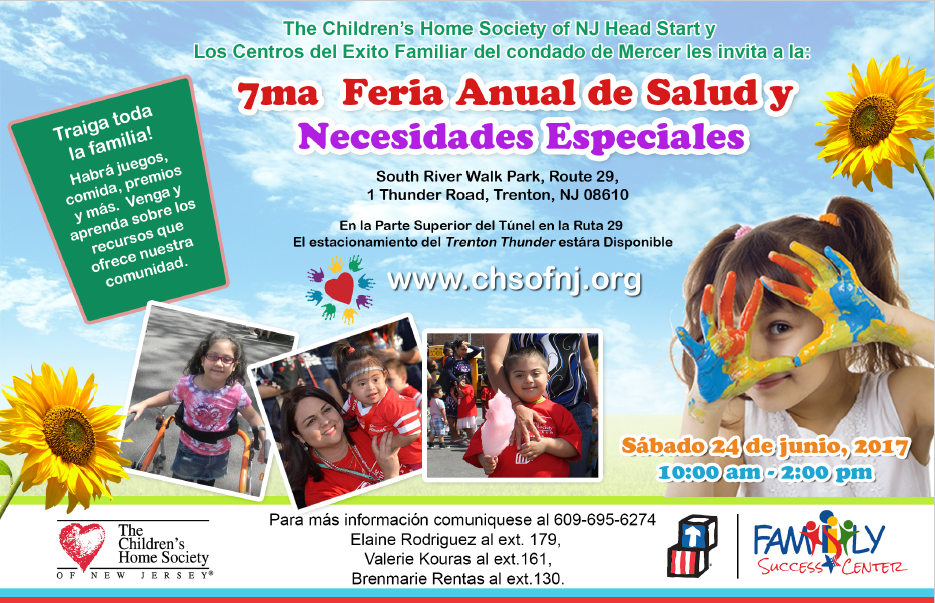 ---
MAY 2017
---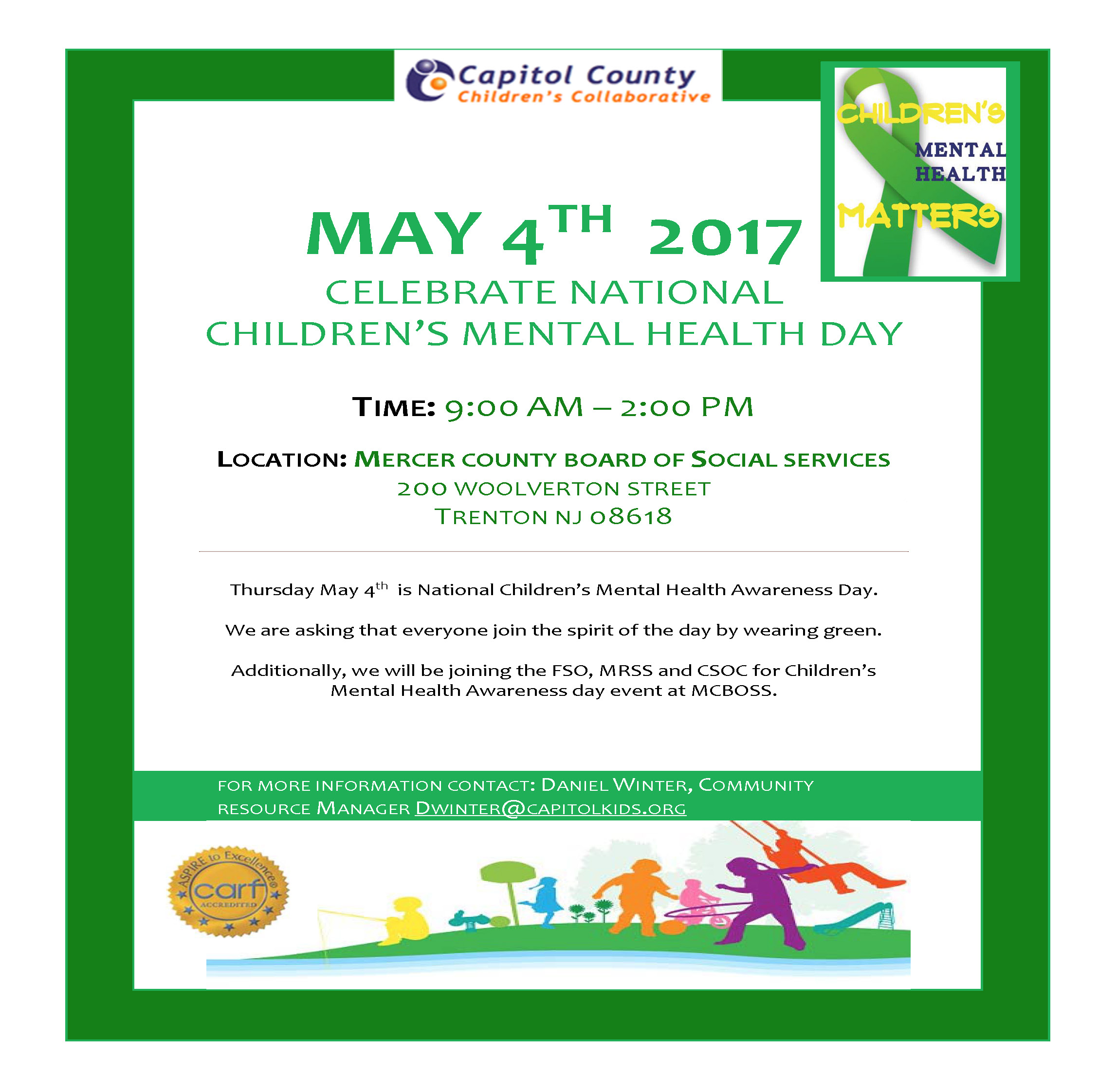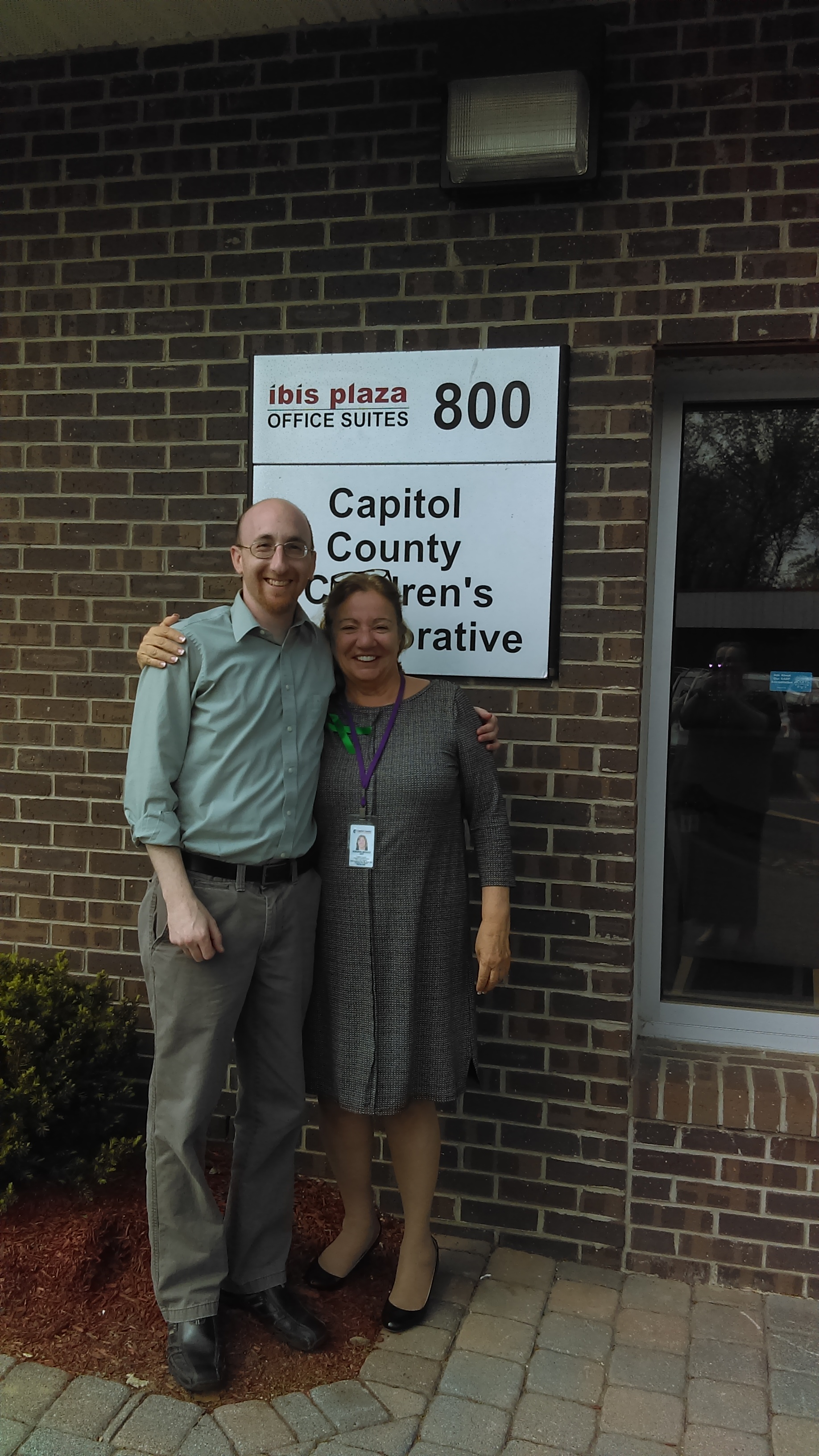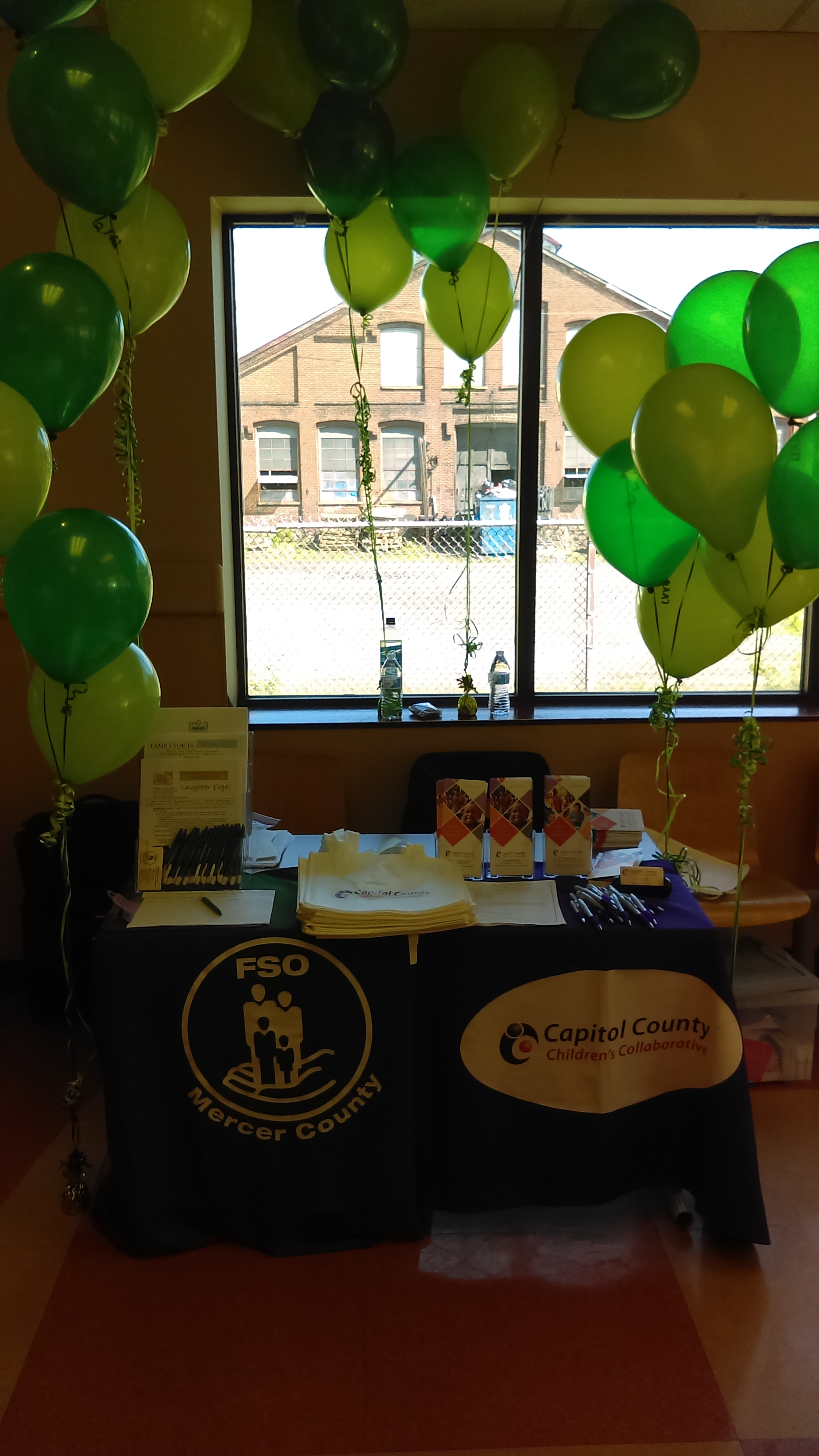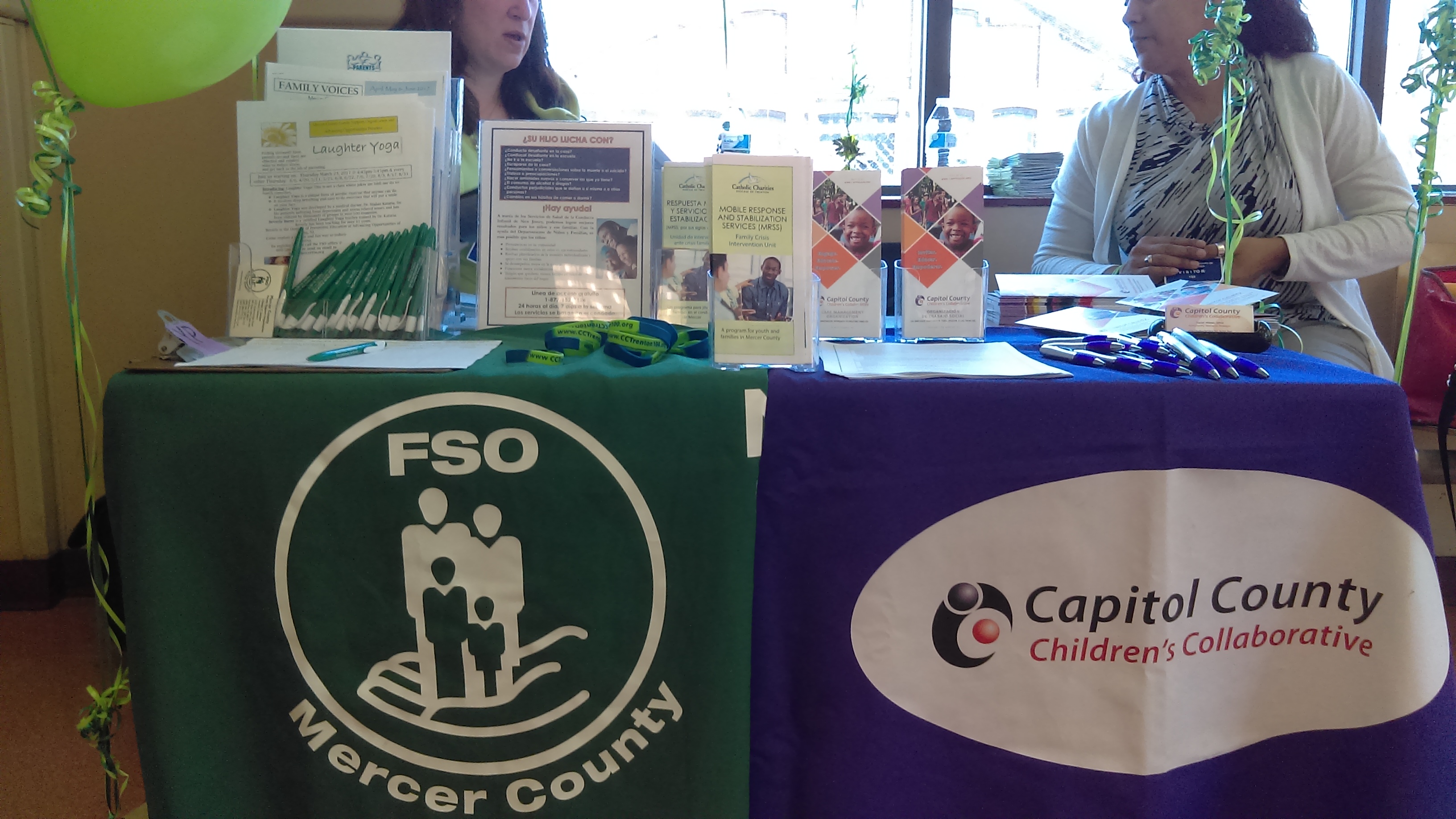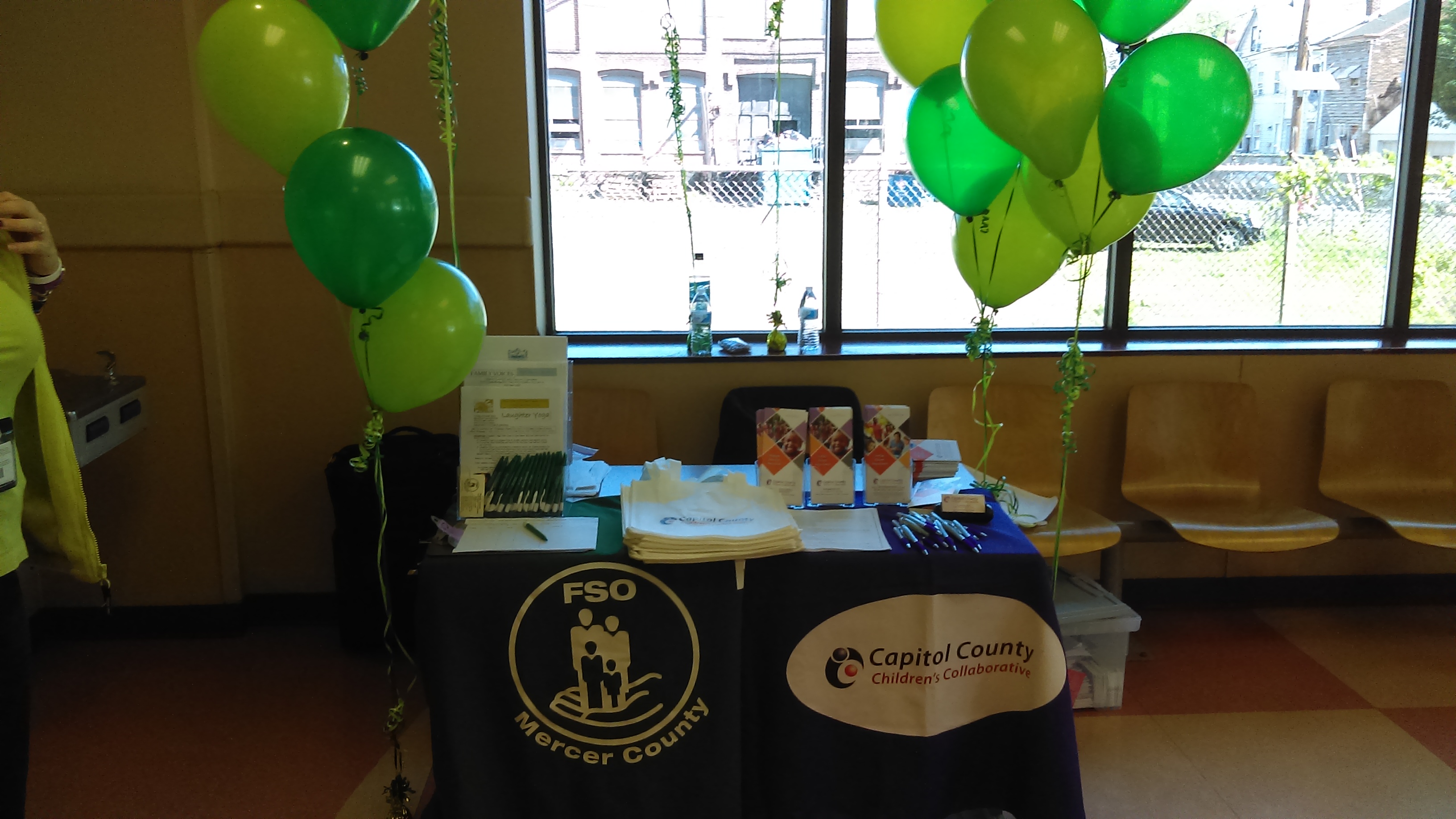 ---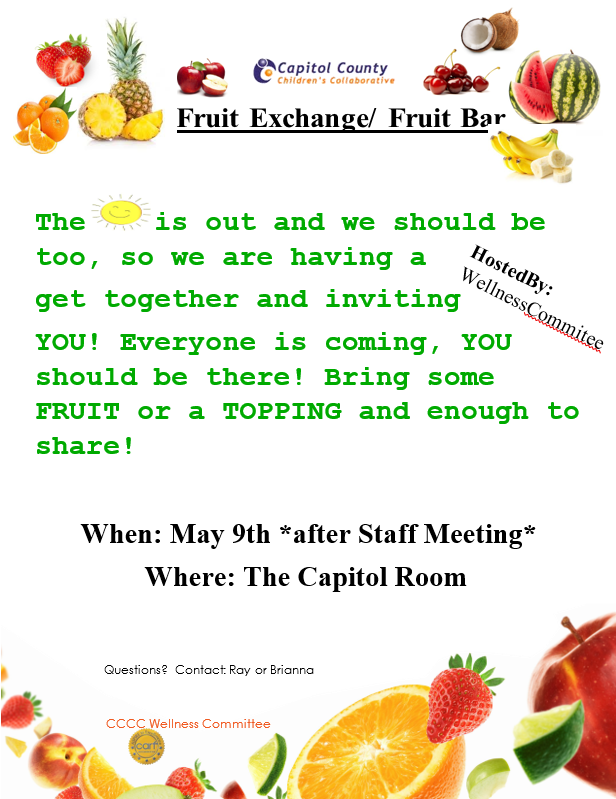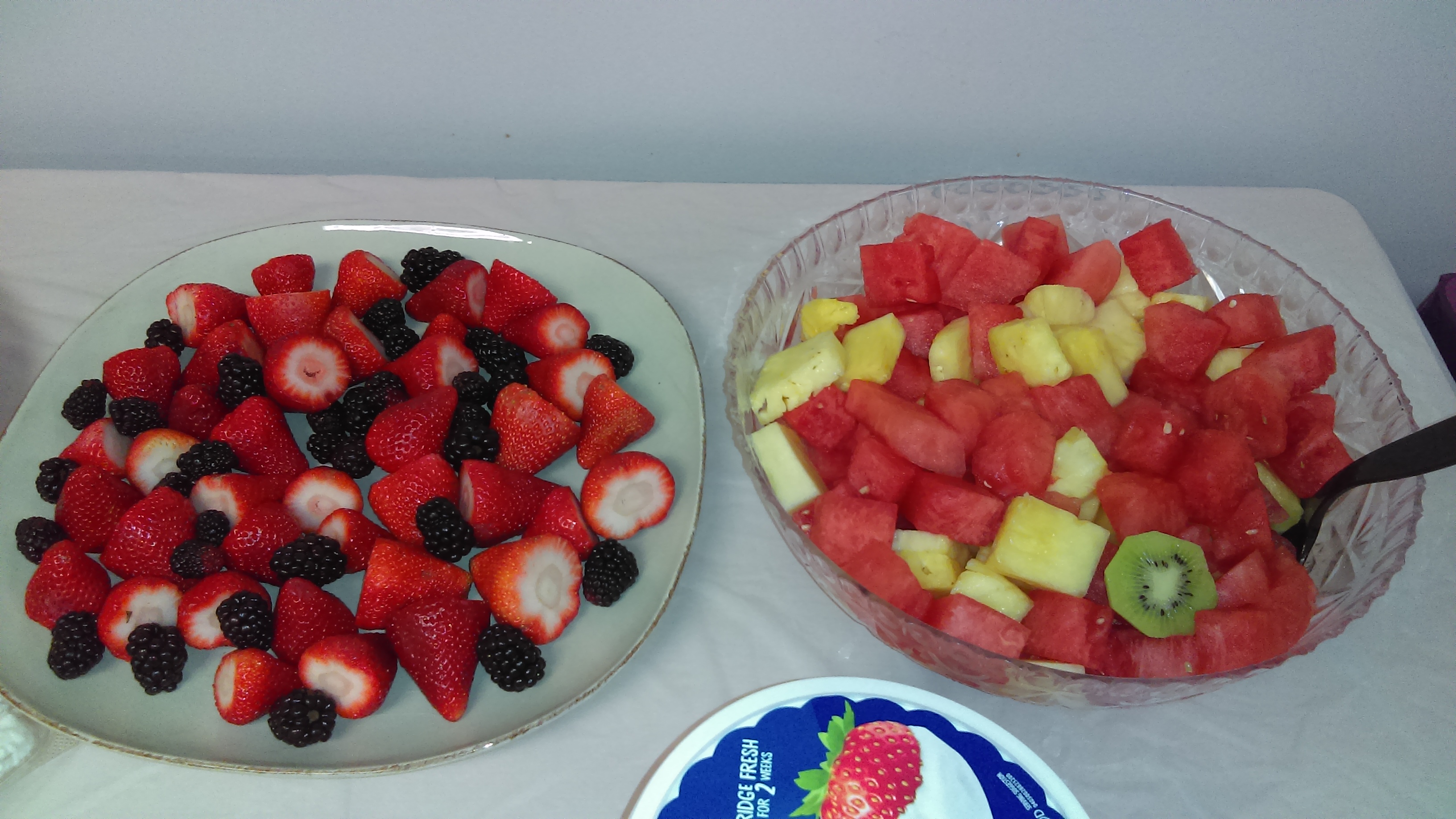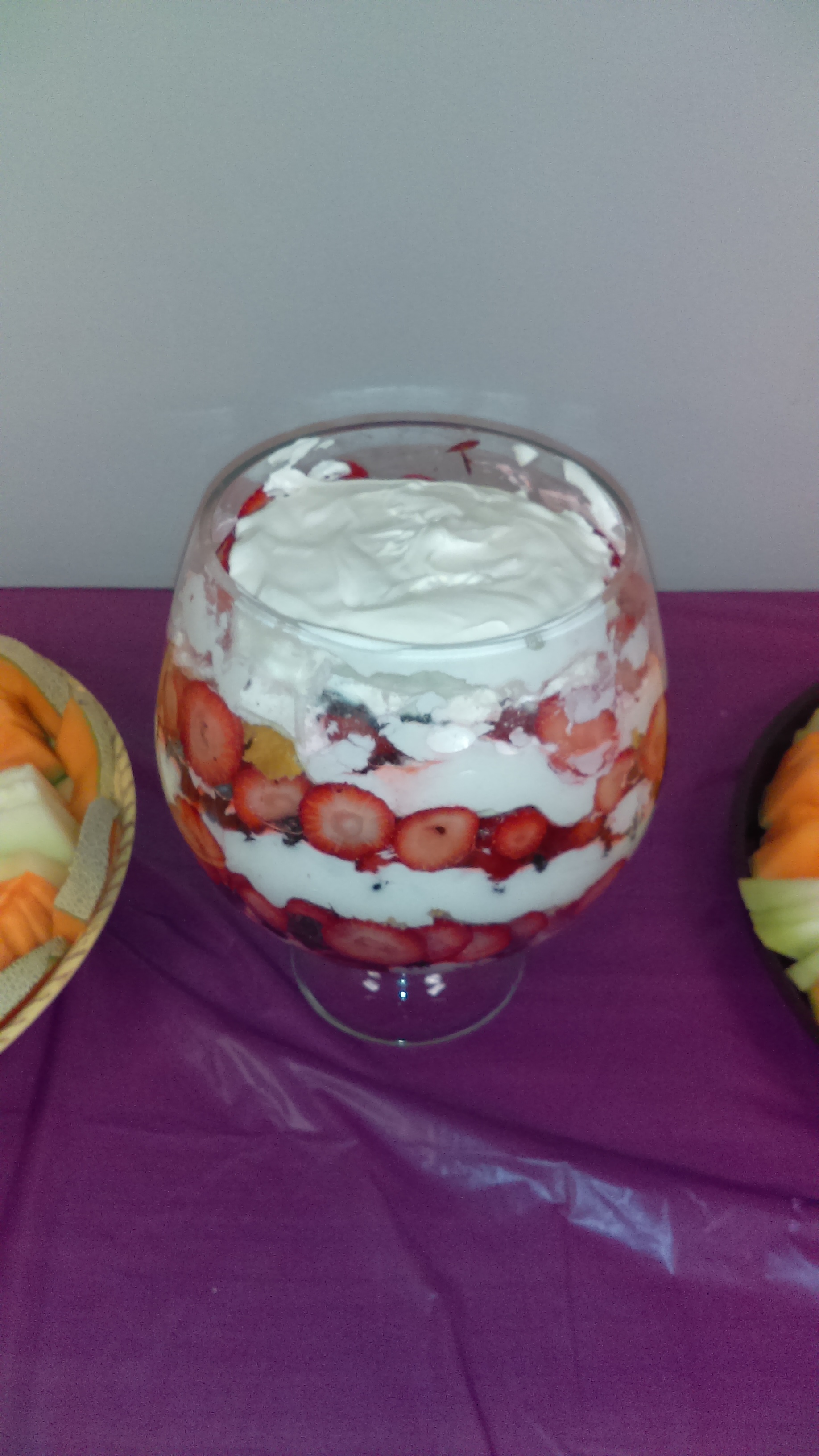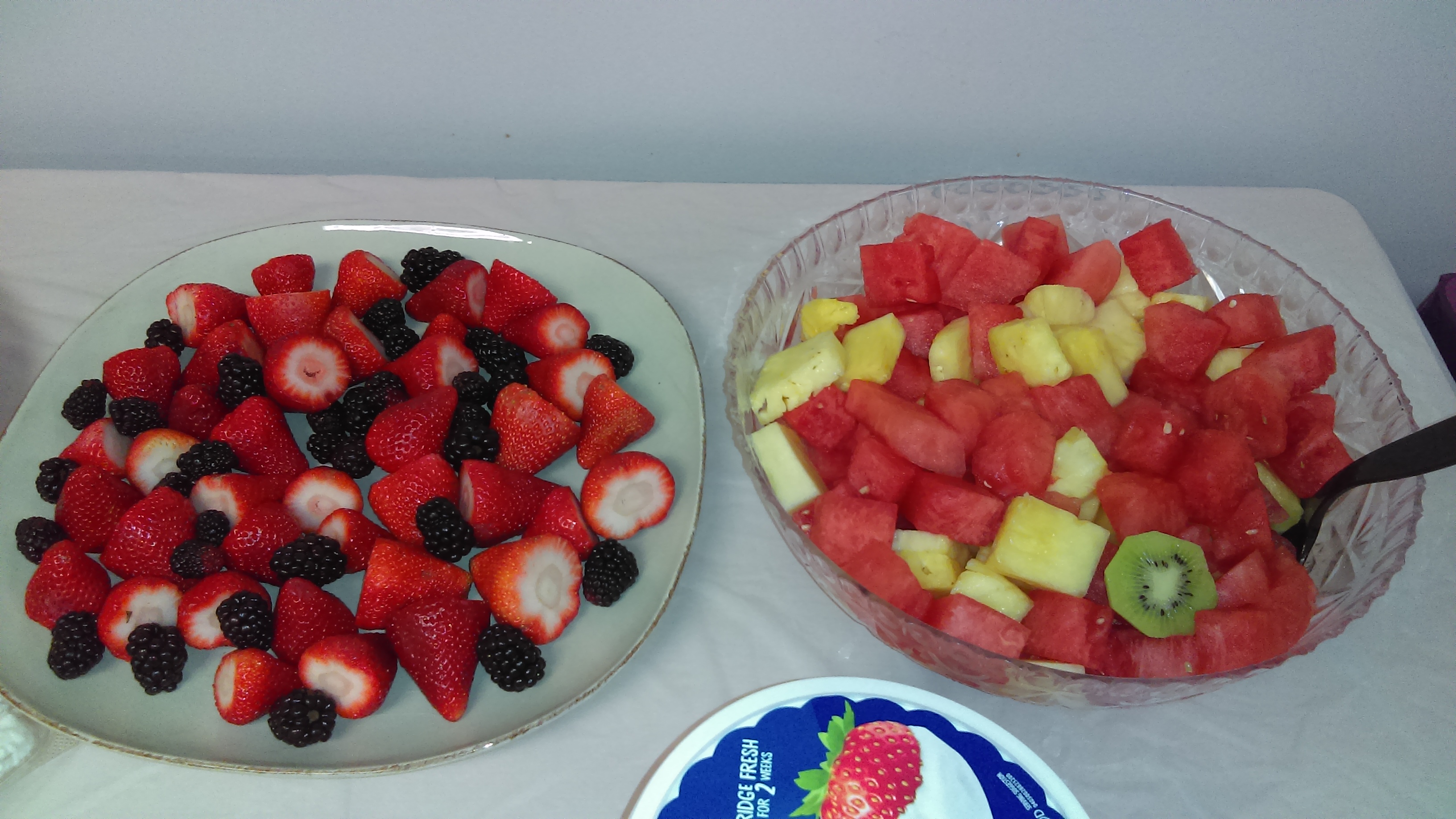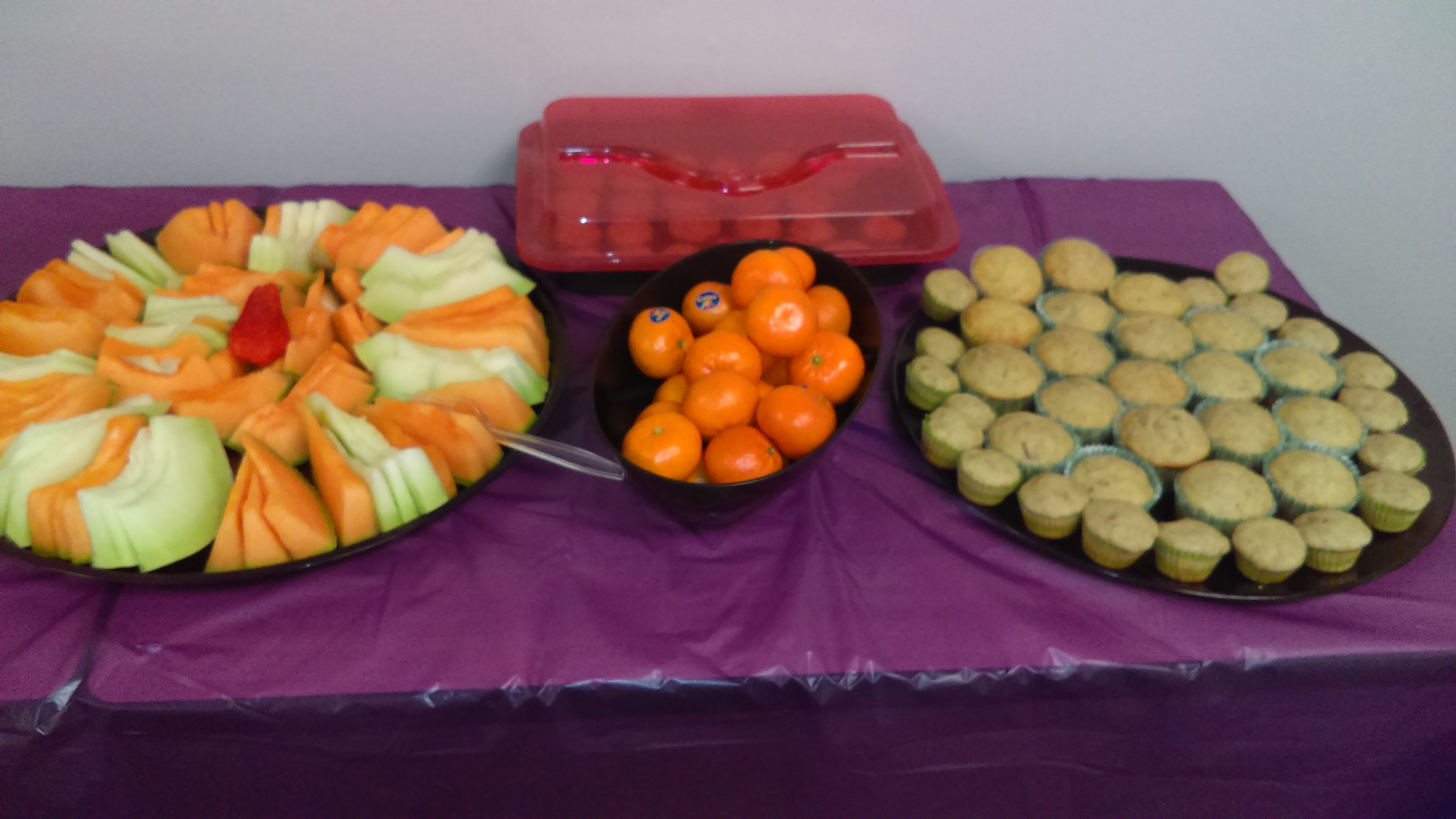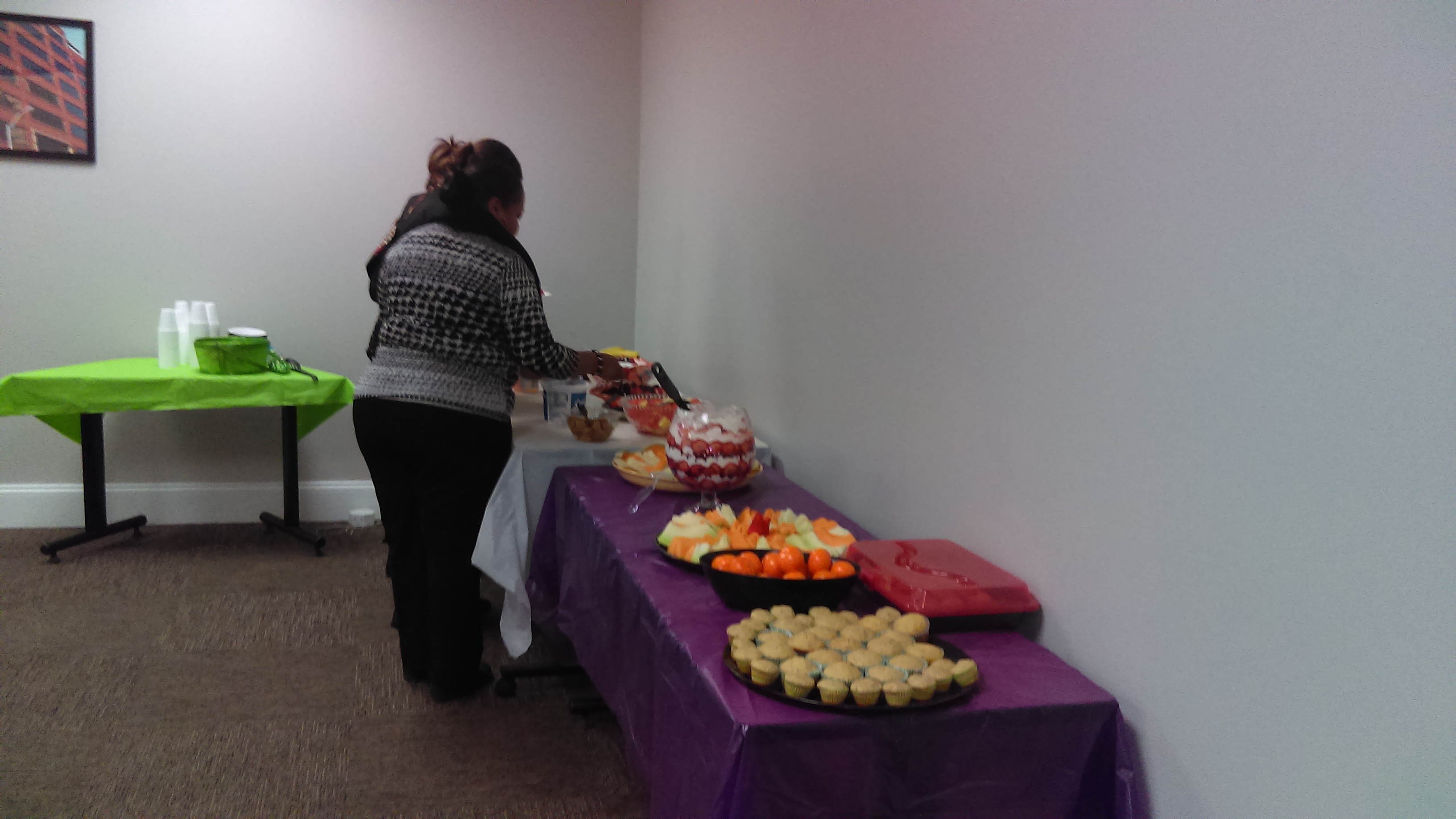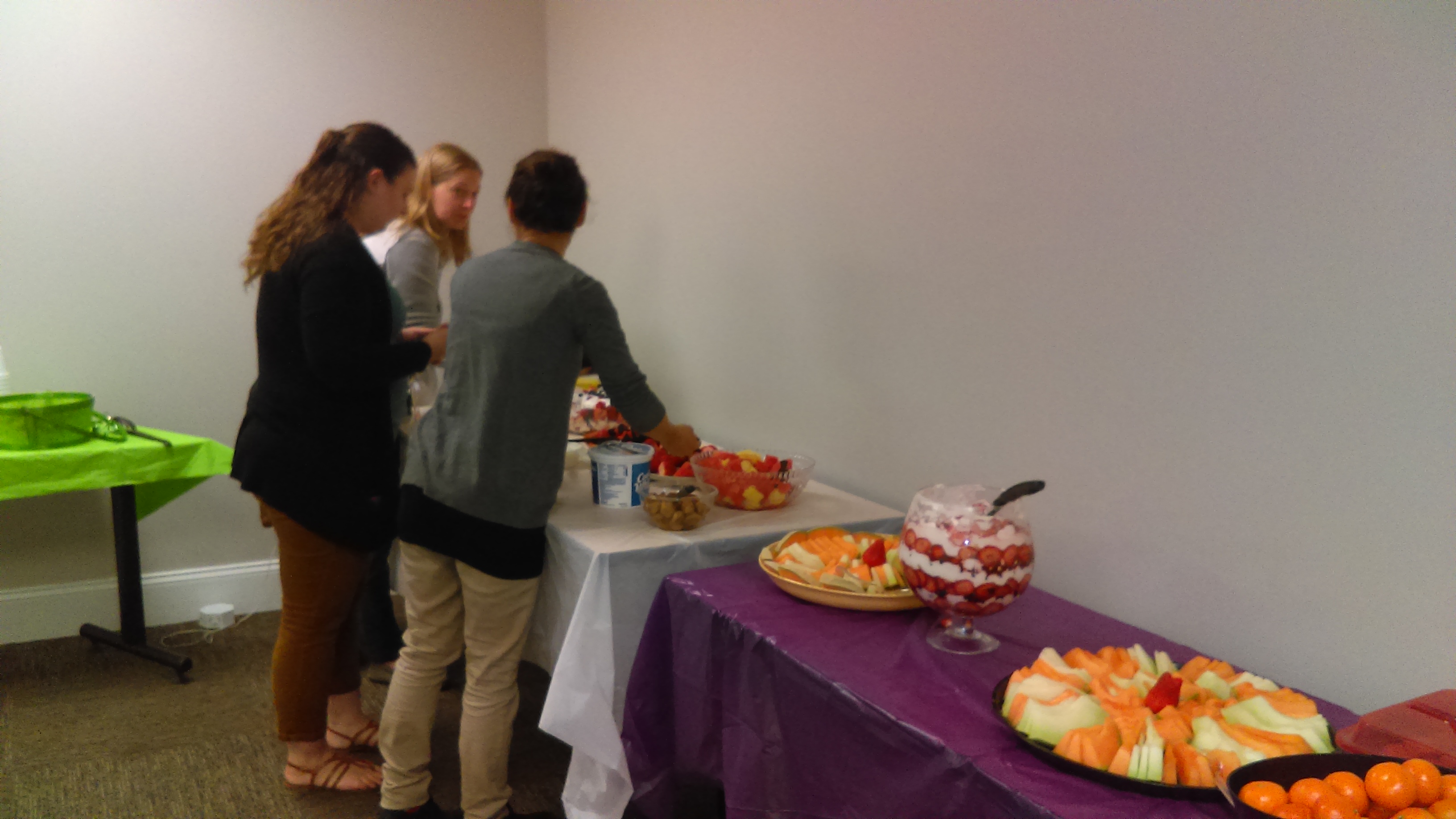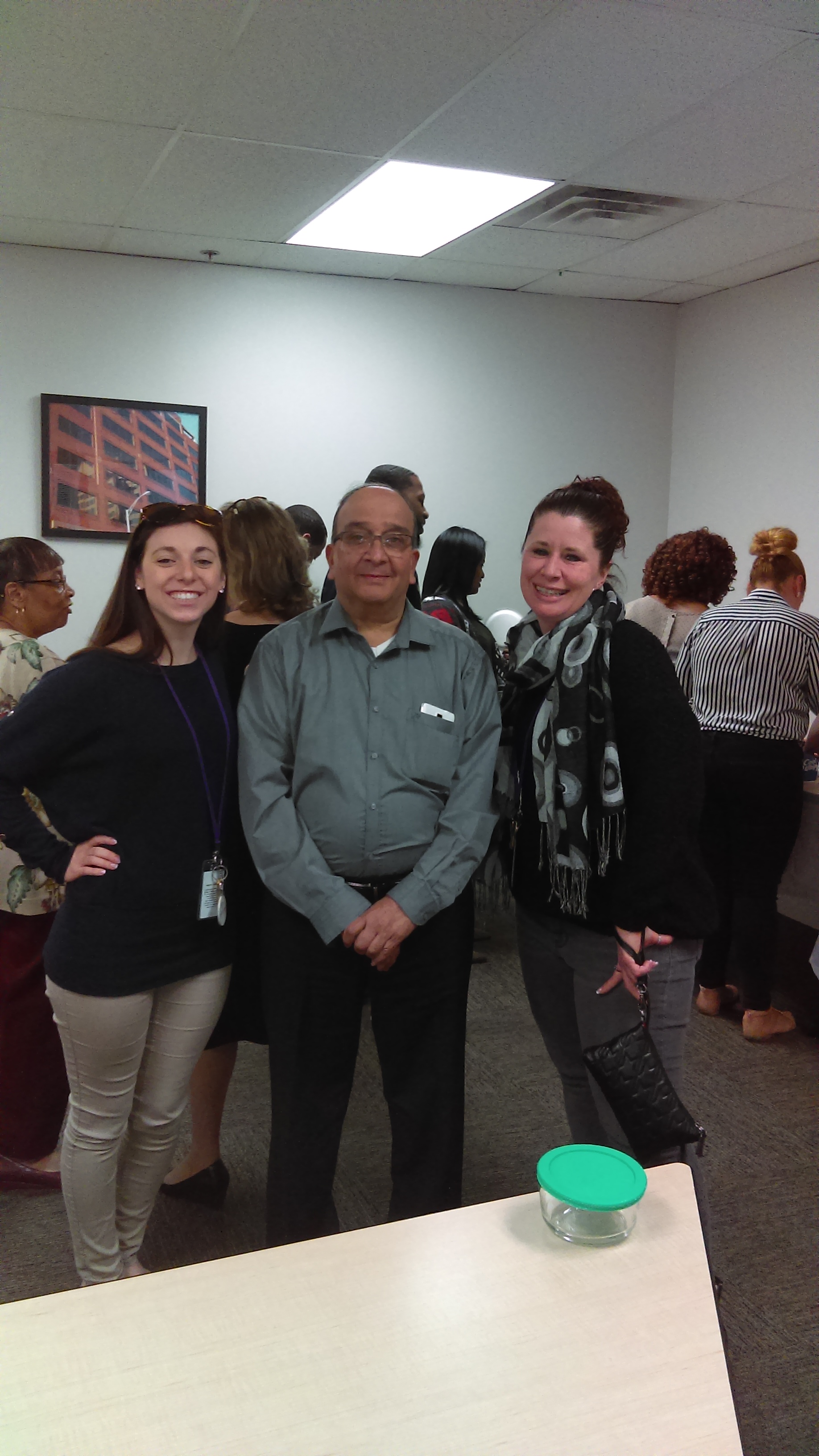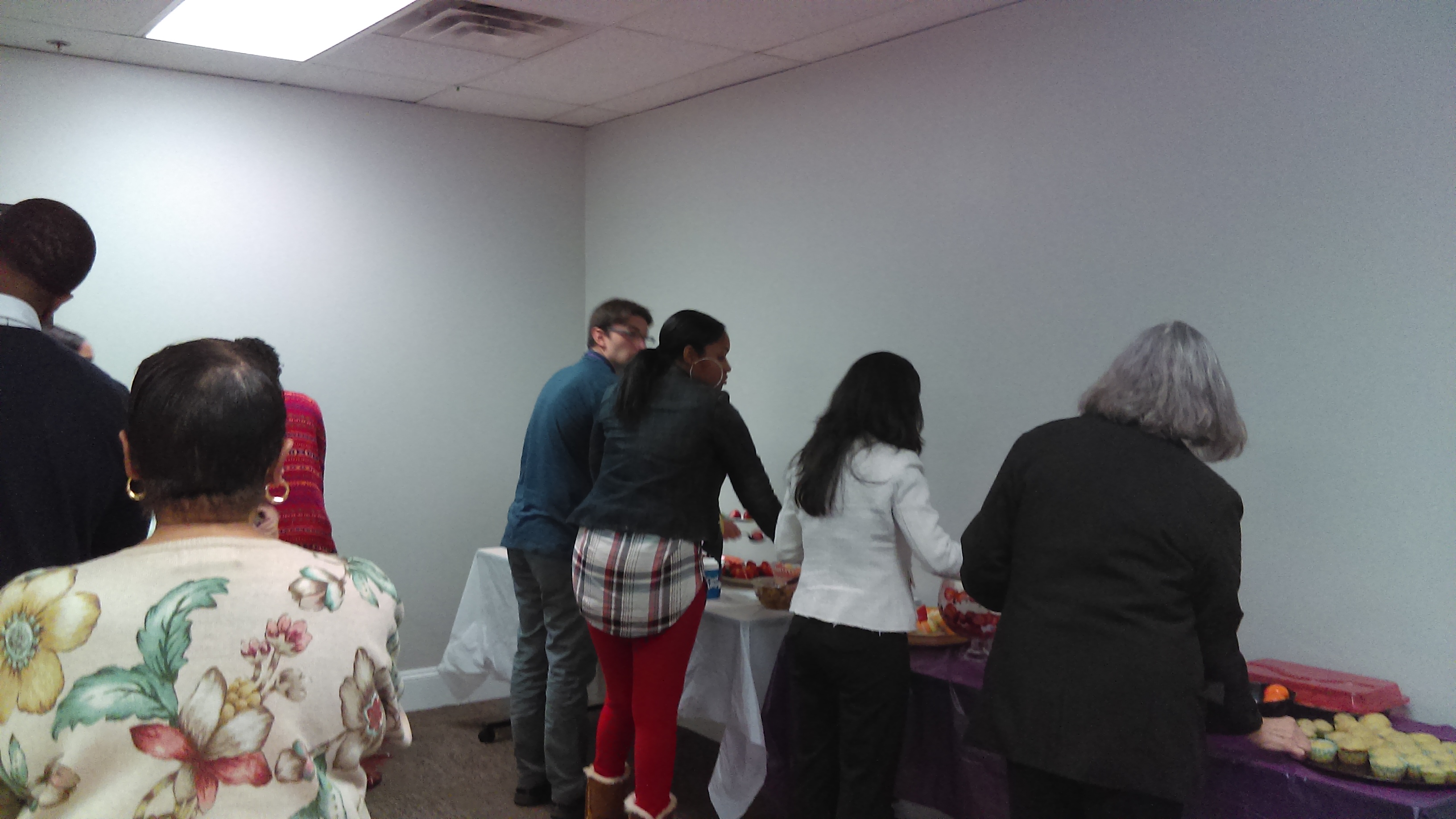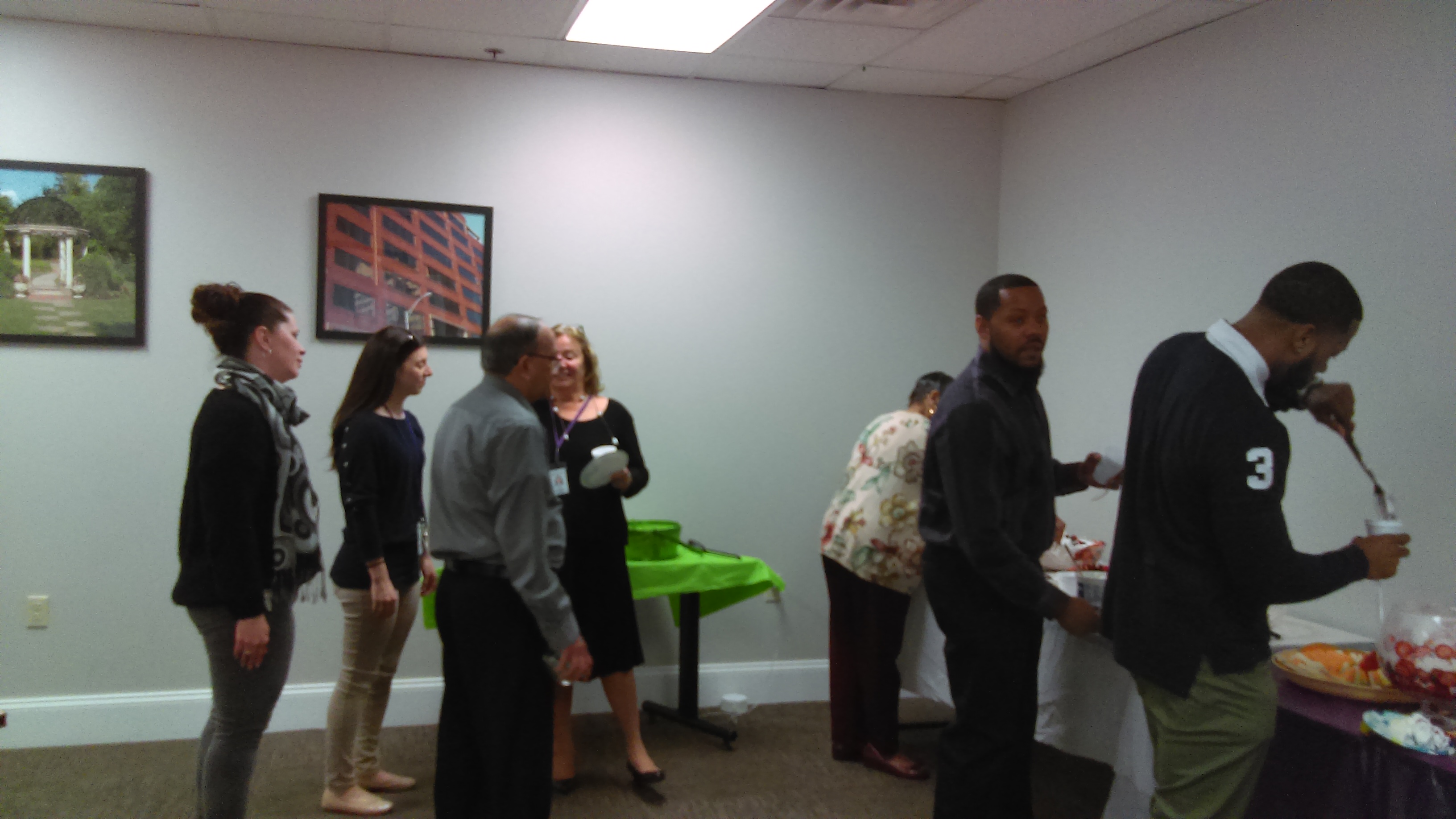 ---
APR 2017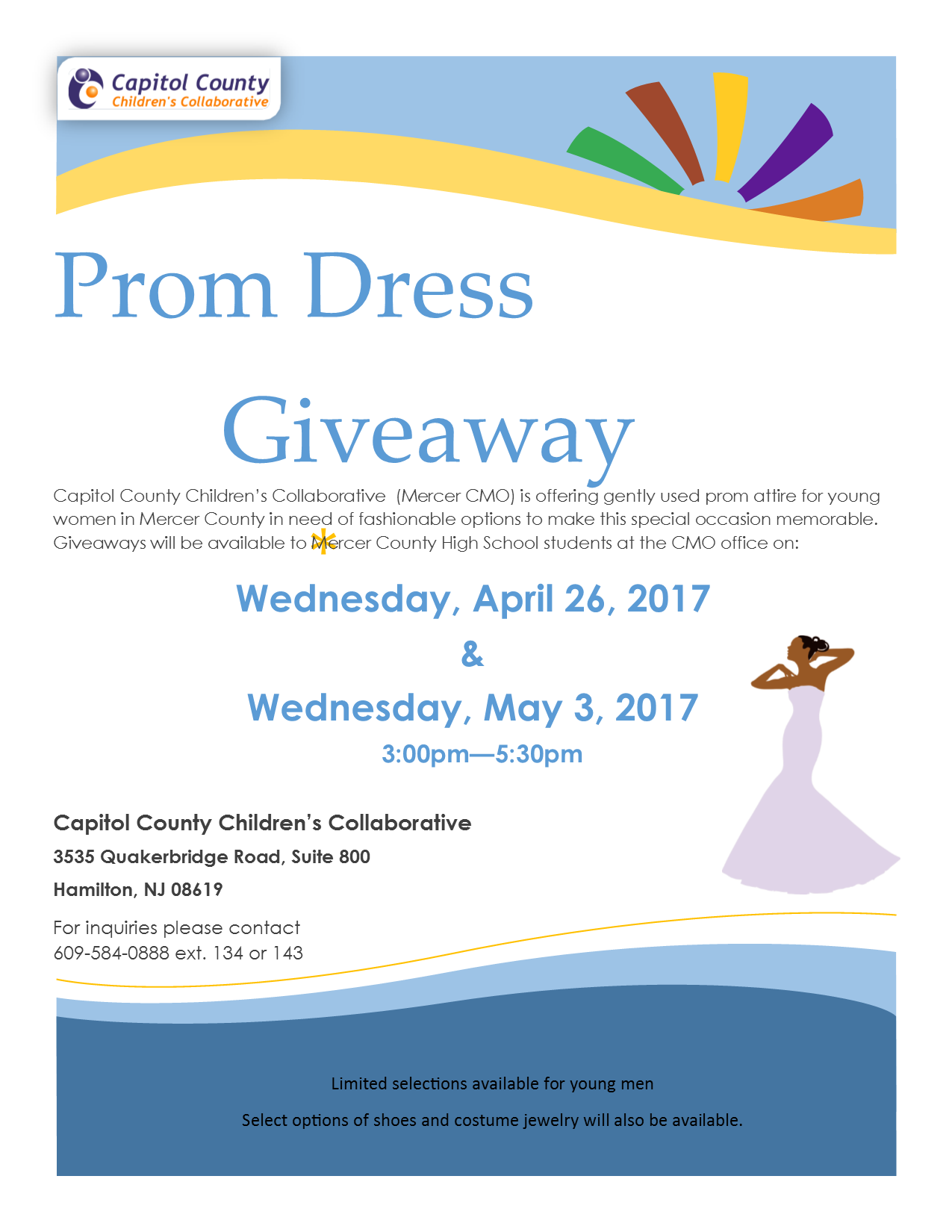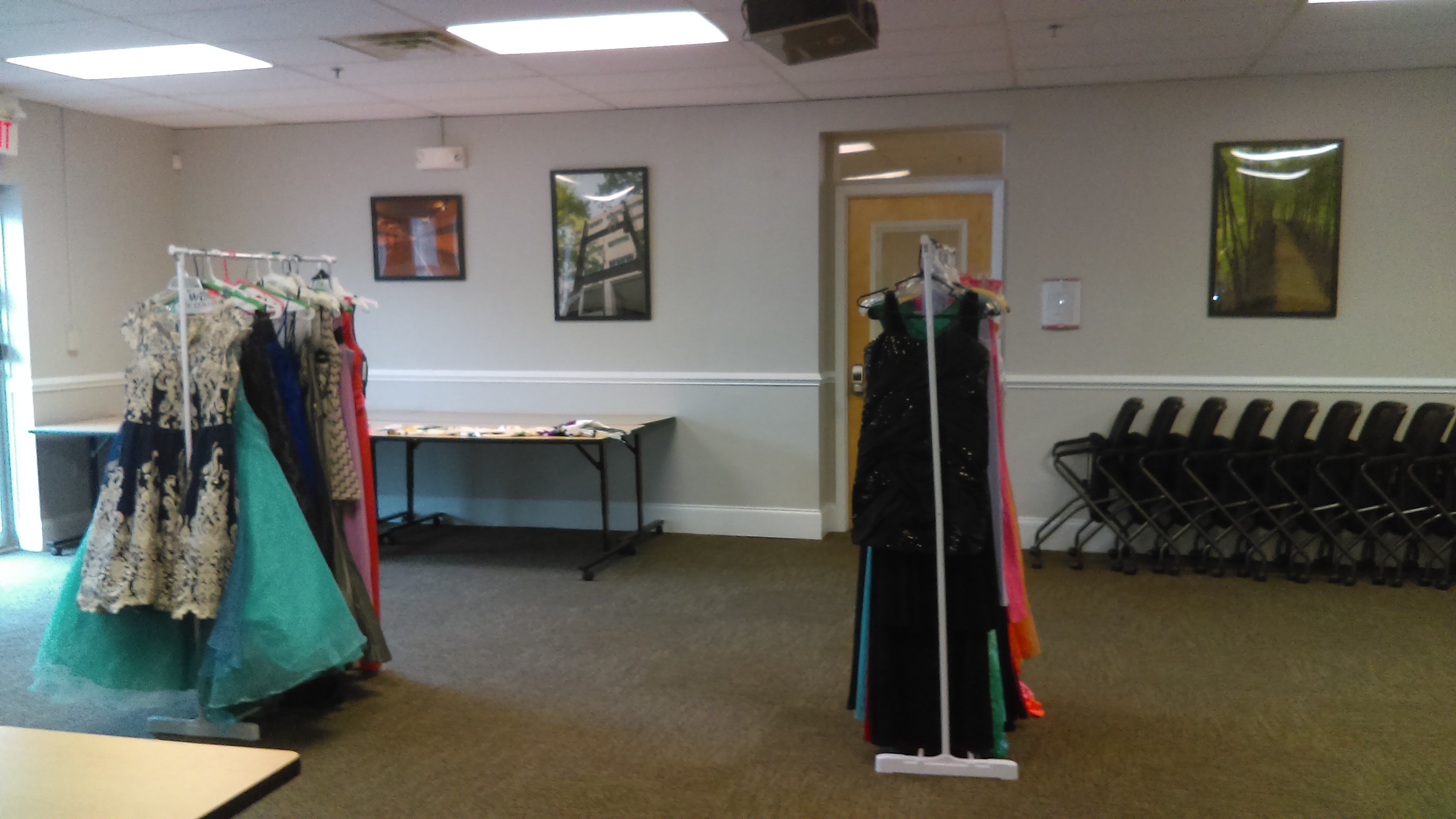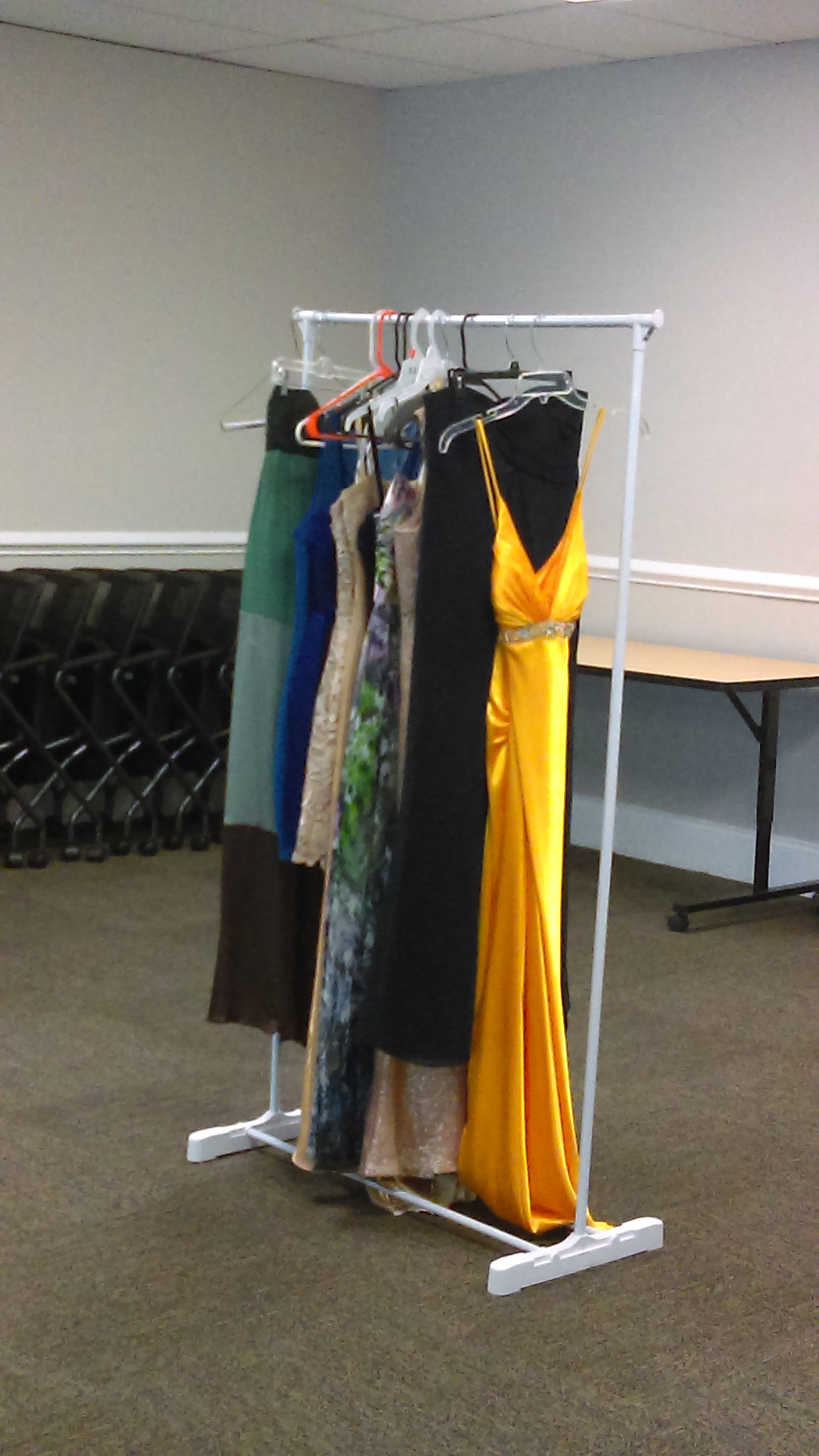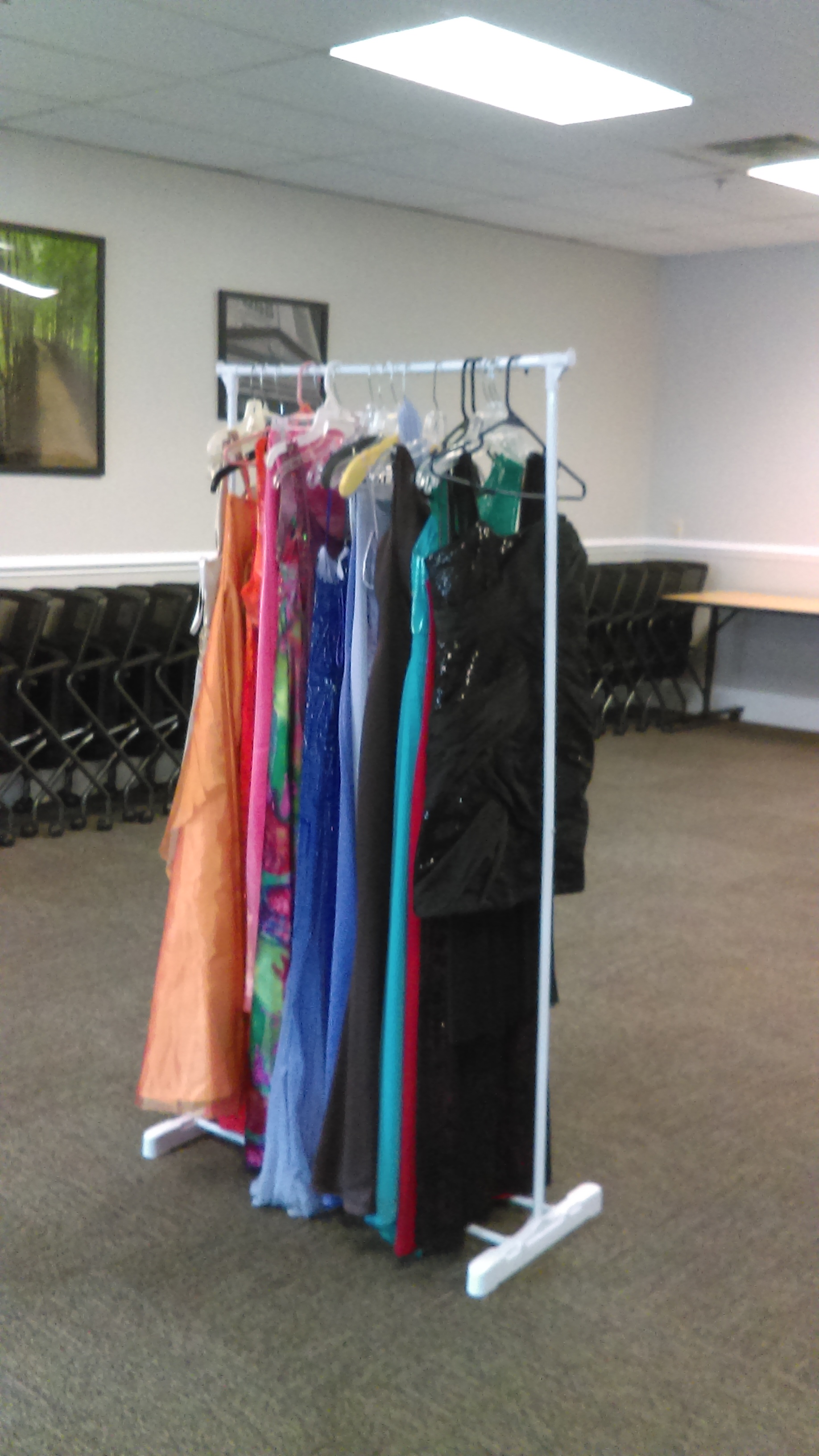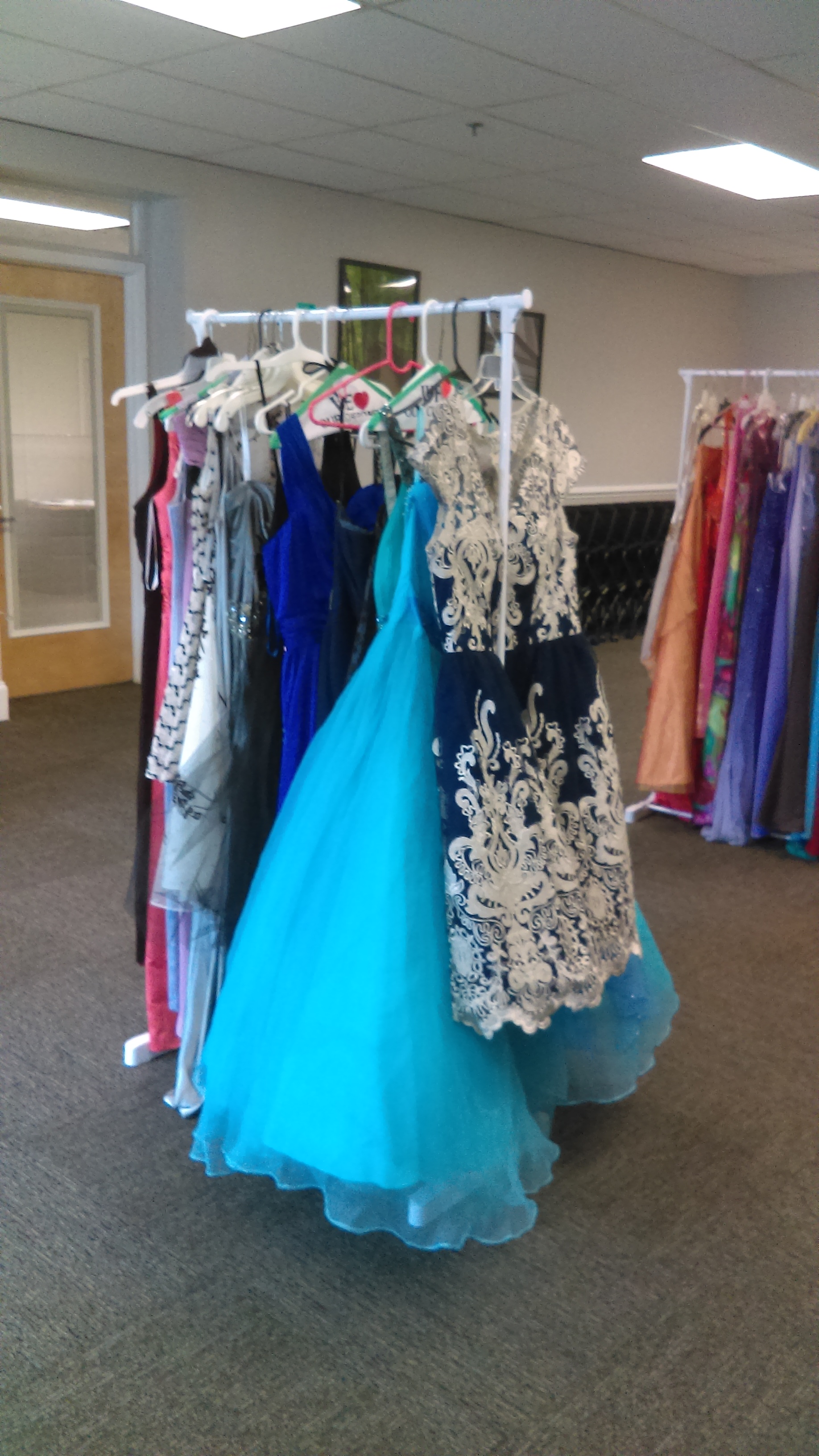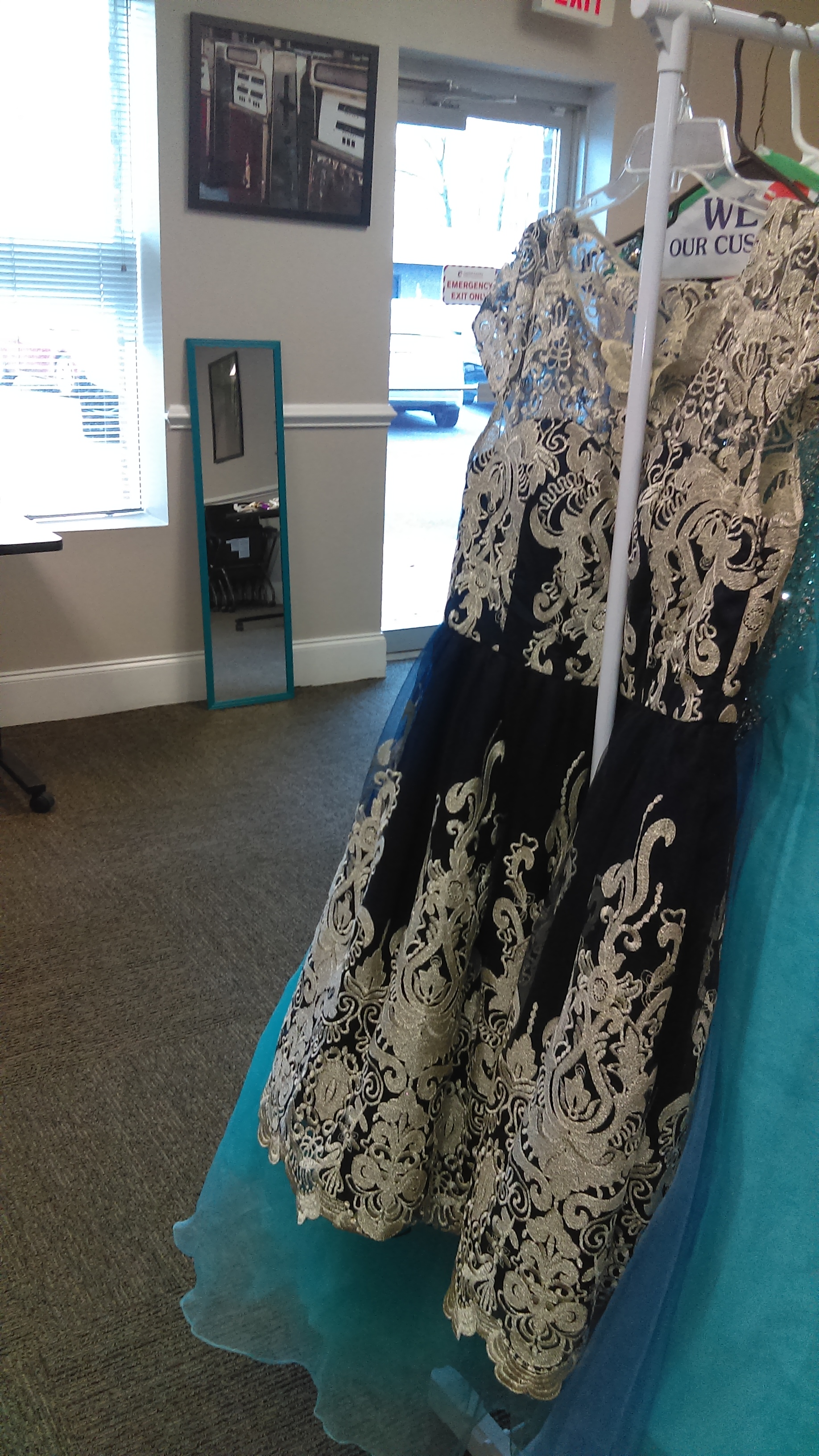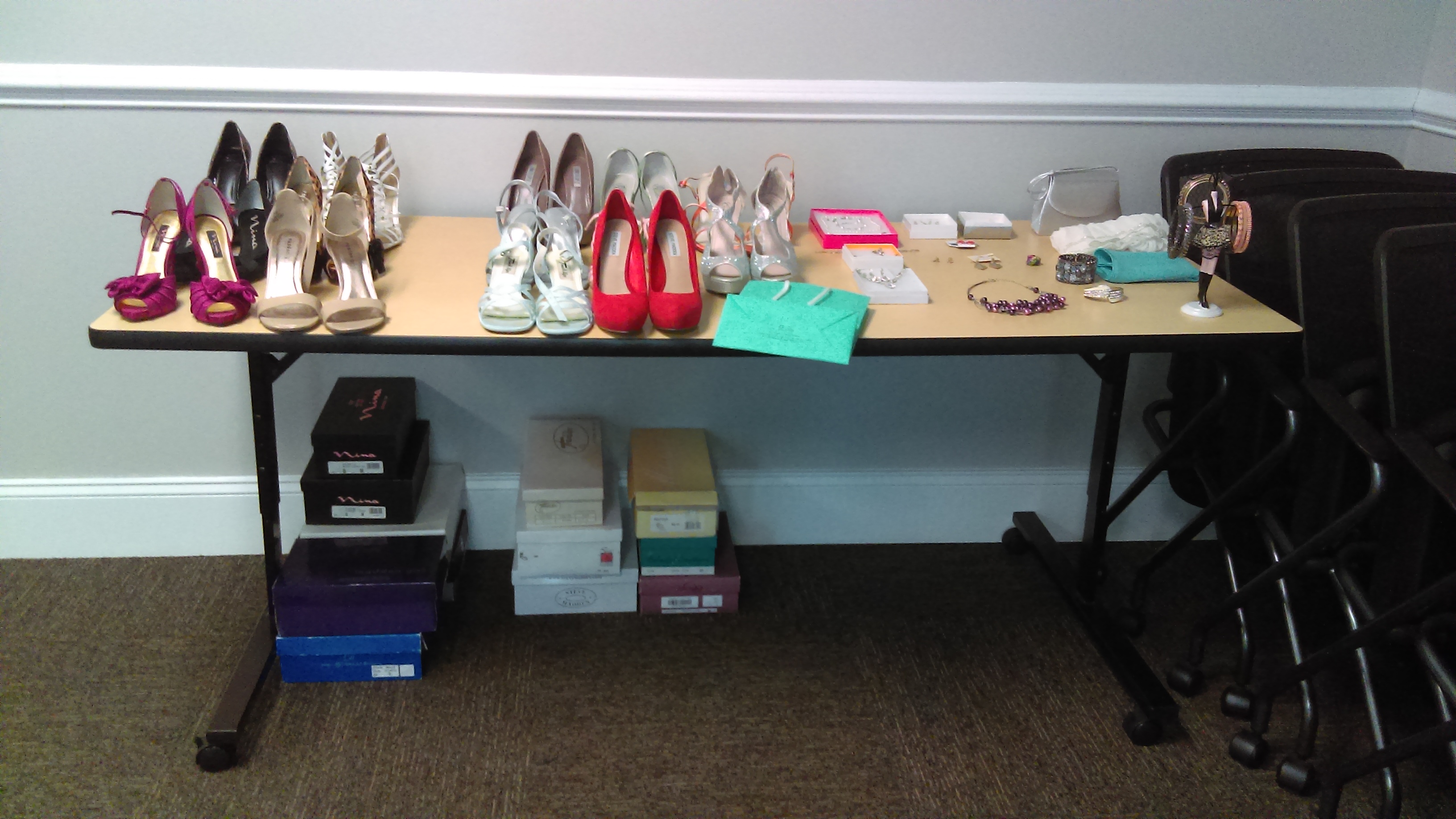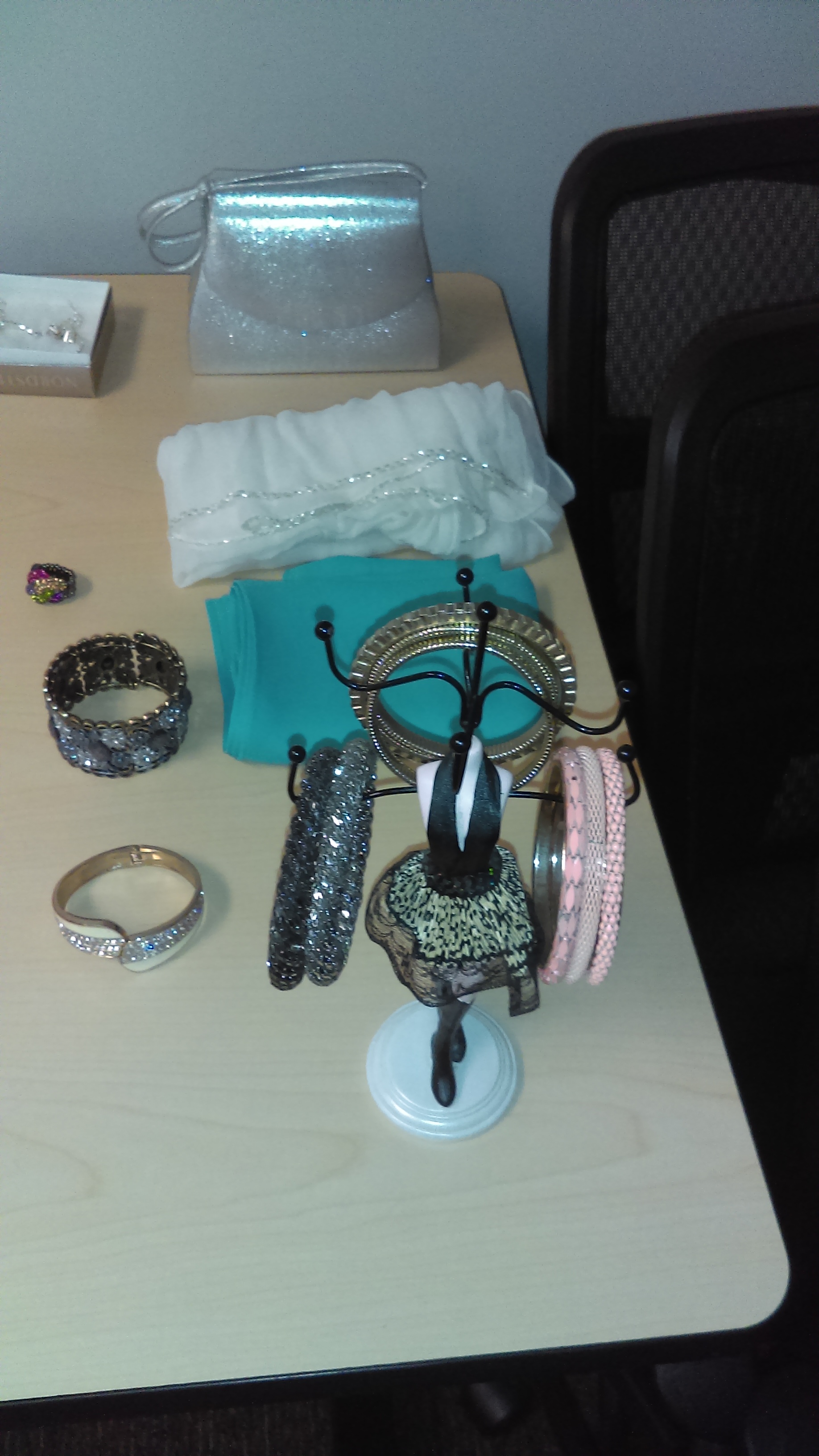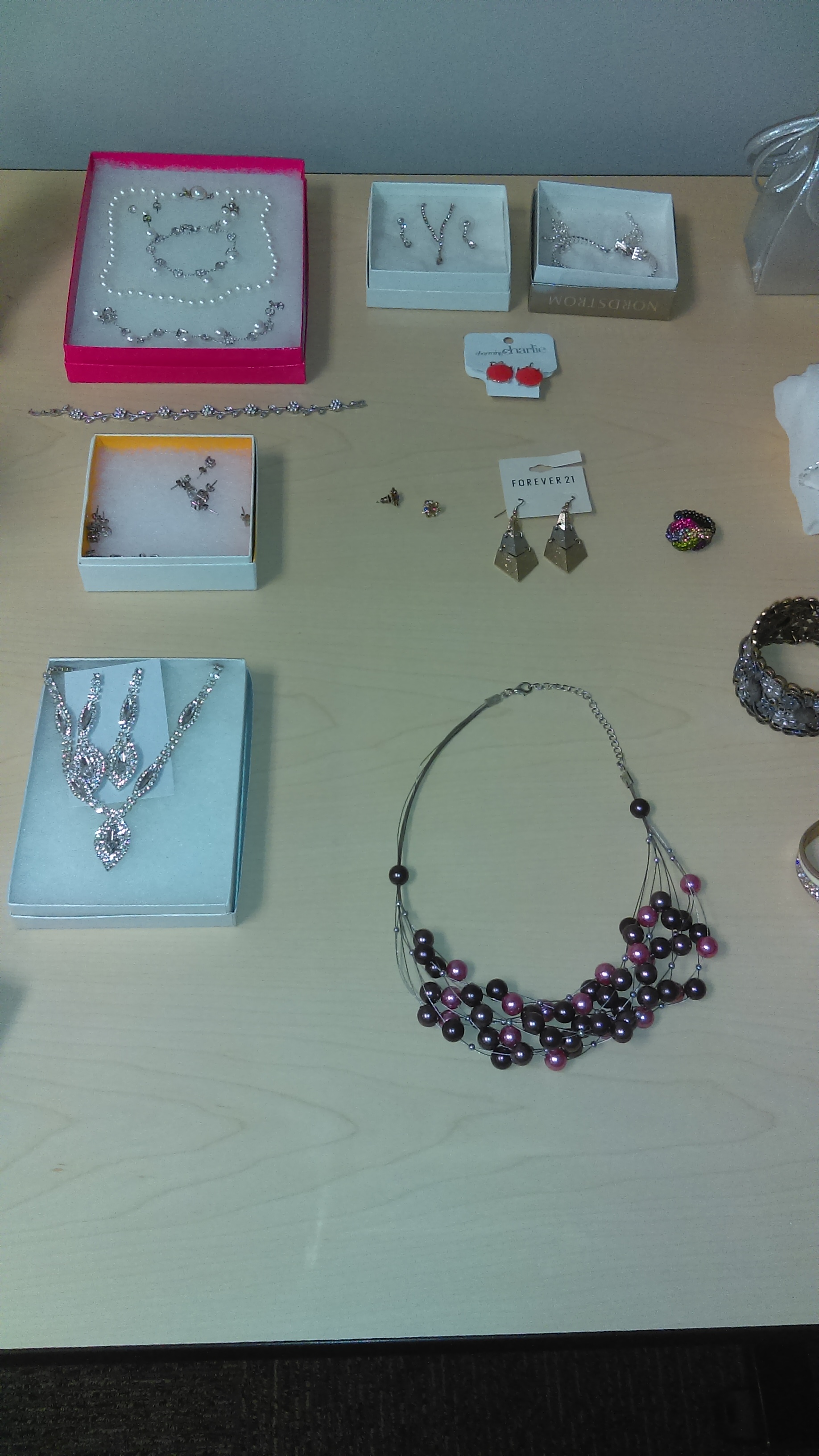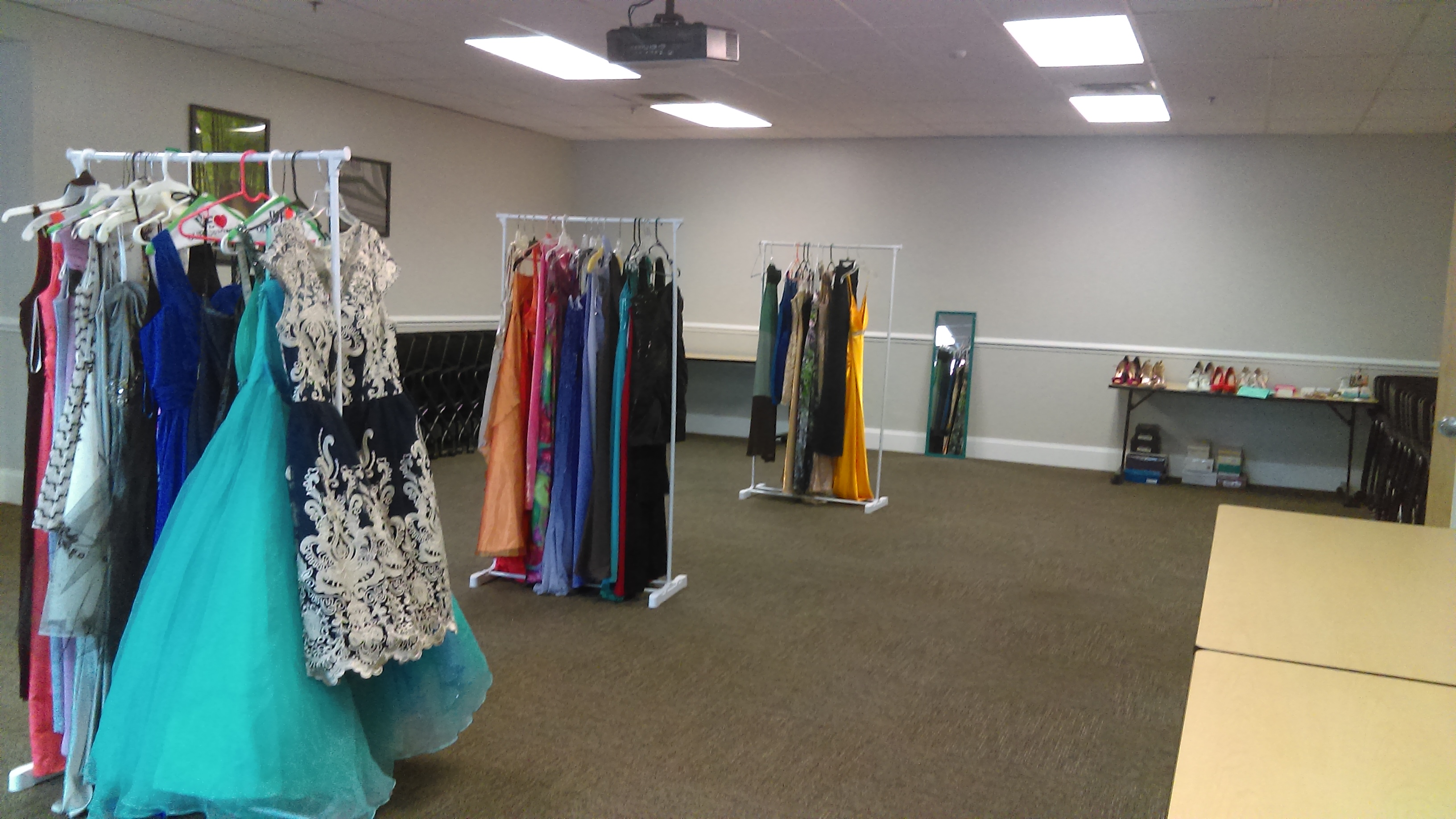 ---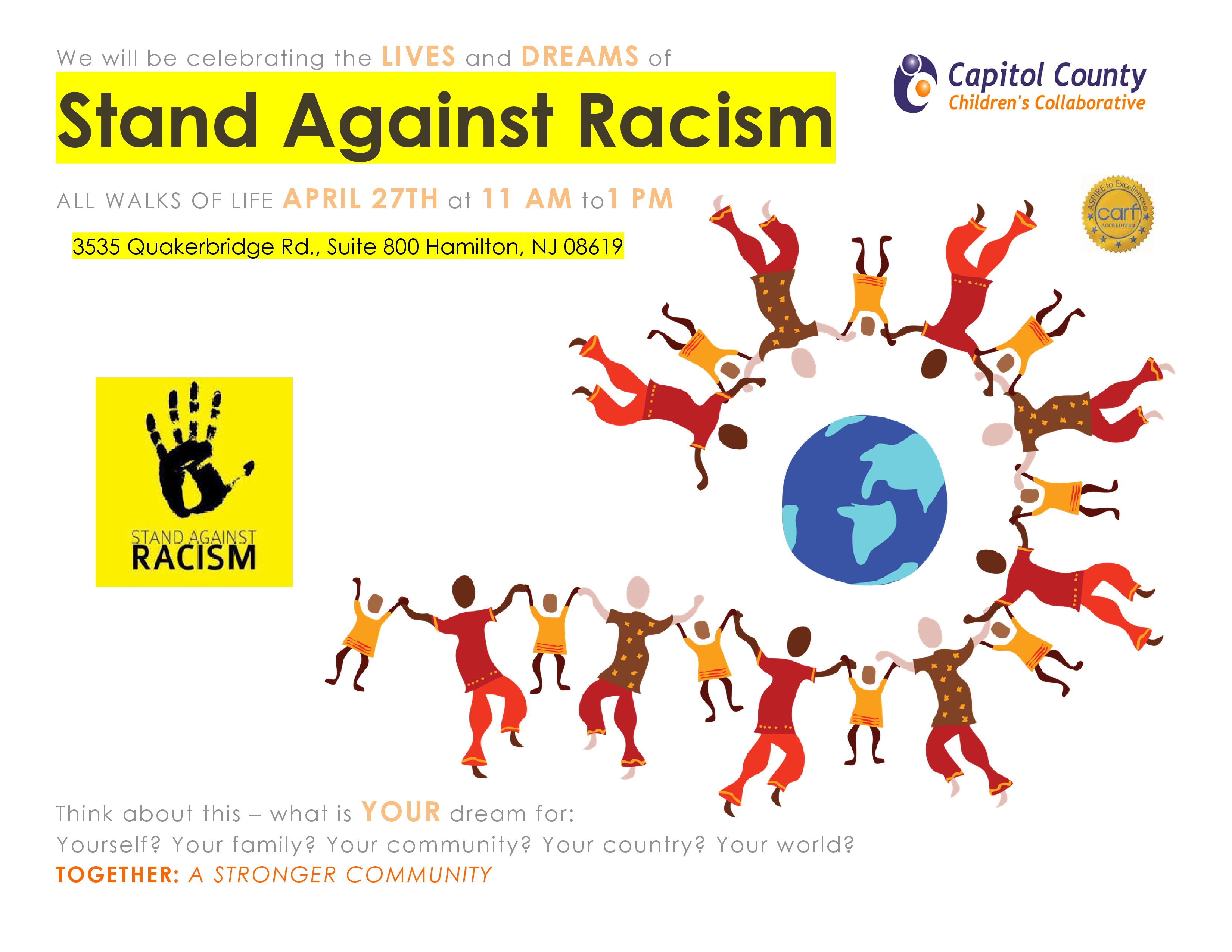 ---
FEB 2017
Superbowl LI Kickoff Party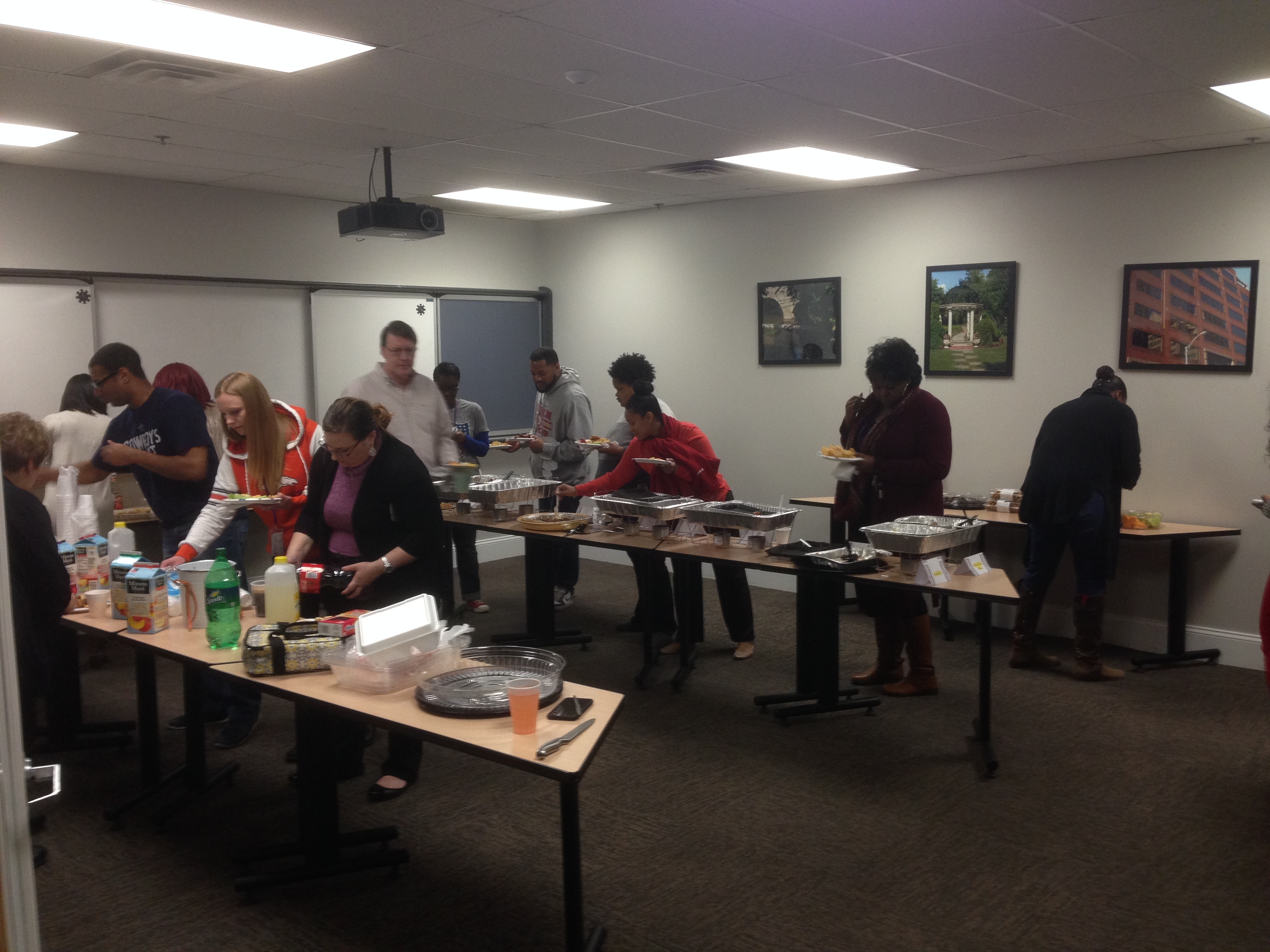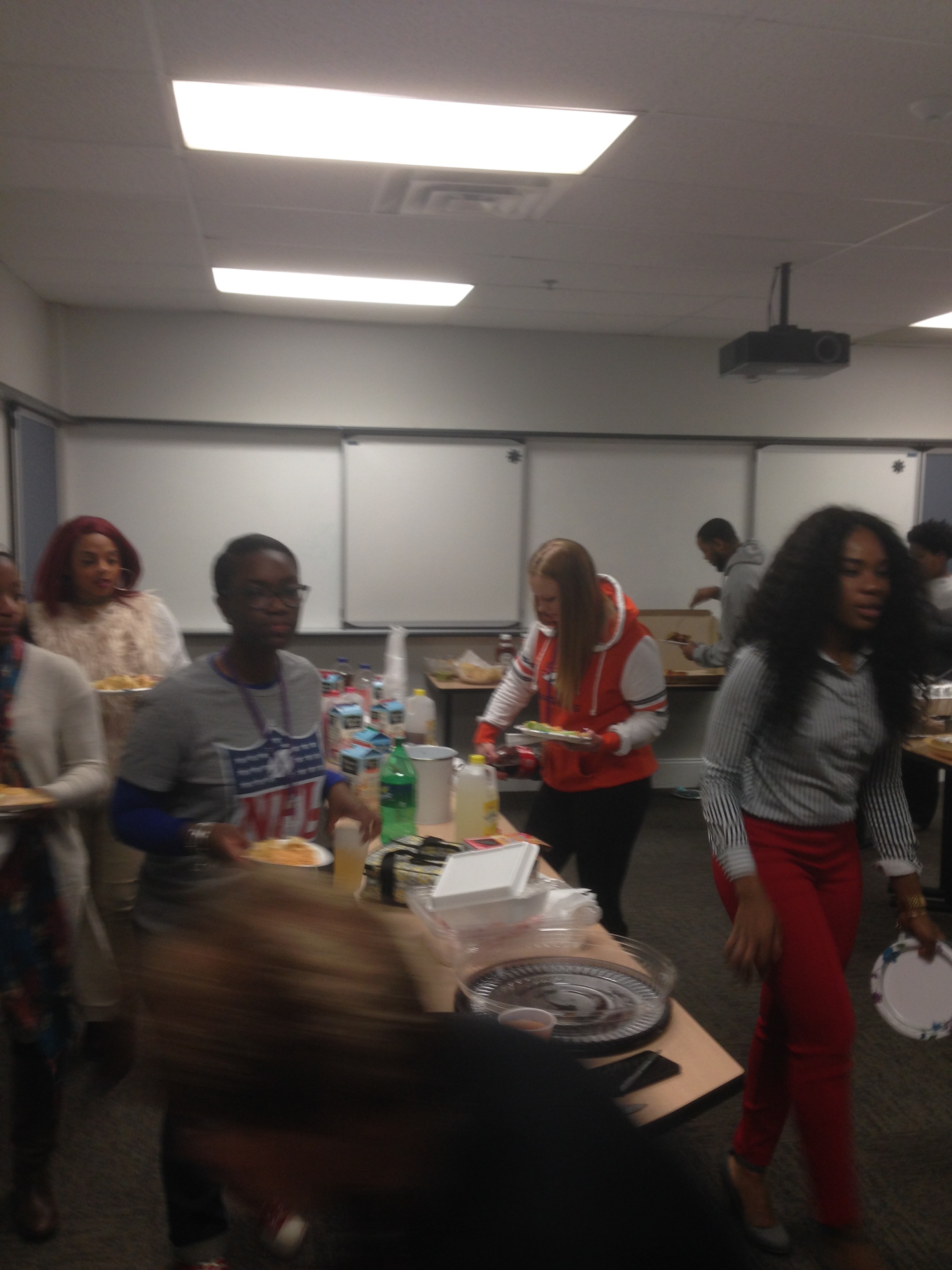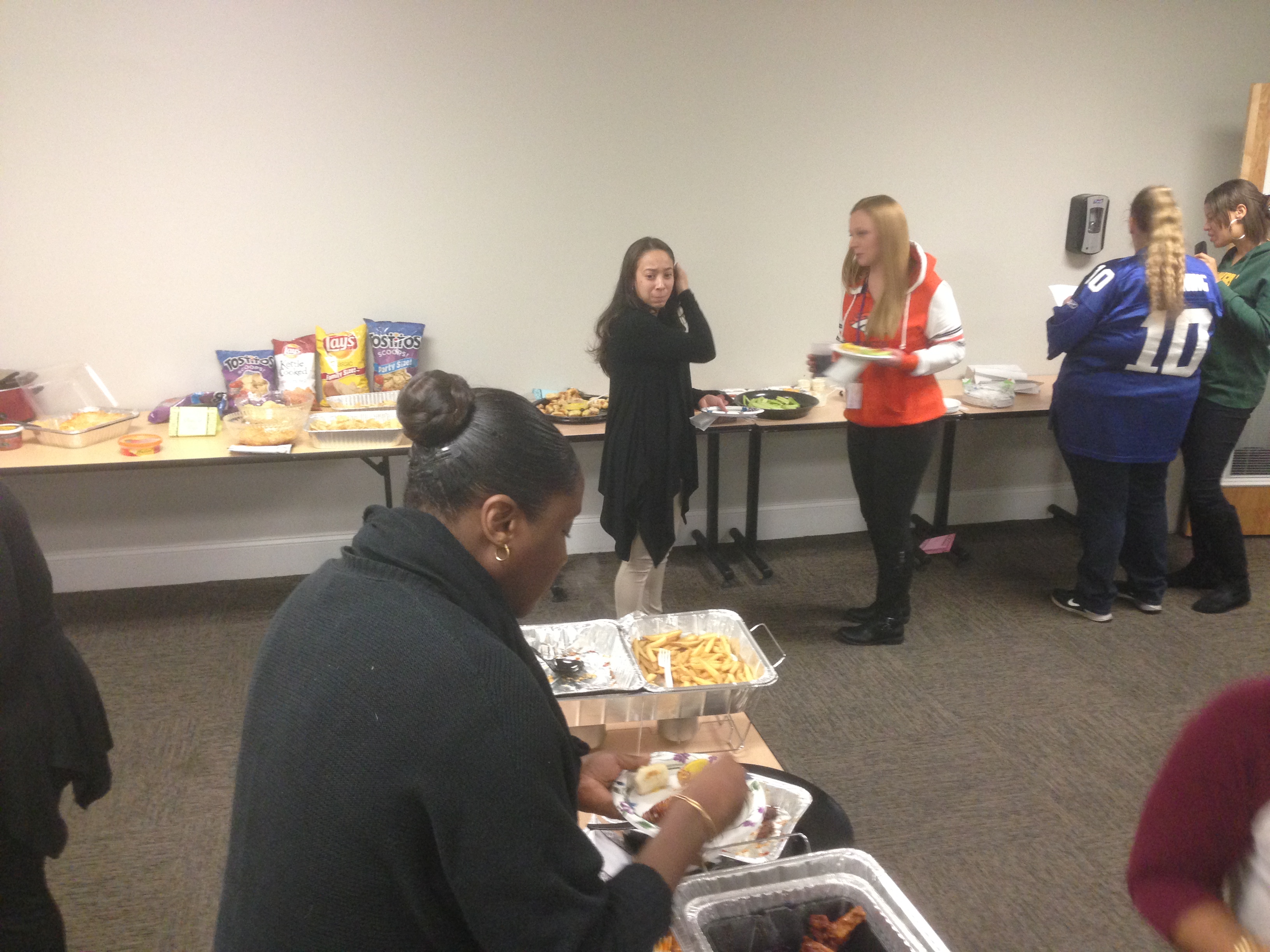 ---
OCT 2016
Fall Wellness Resource Fair 2016
Come join Capitol County Children's Collaborative at our Fall Wellness Resource Fair 2016 Celebration!
We will have a host of local organizations ranging from Health & Wellness, Developmental Disabilities, Mental & Behavioral Health, and Transportation providers that work with our youth. There will also be a very popular Food Truck!!!
Place: 3535 Quakerbridge Road, Suite 800, Hamilton, NJ 08619
Date: Thursday, November 10th
Time: 12:30 PM to 3:30 PM

Please R.S.V.P. your attendance no later than 10/20/2016 to Brianna at bmcgill@capitolkids.org or 609-584-0888 ext. 128.
Please bring non-perishable food items to donate to our families. Our goal is to assemble 125 baskets for our Holiday Food Drive. Each basket assembled will be matched with a turkey!